3 Ways to Excel at Experiential Marketing in 2017
January 13, 2017
What makes a modern marketing event memorable?

Is it when a brand trots out the same ole' tactics to deliver the same ole' message to the same ole' people? Or is it when a brand breaks from the norm to boldly leverage forward-thinking tactics into engagements and strategies that captivate an audience in new and exciting ways?

I think you know the answer to that question.

Today's consumers see thousands upon thousands of marketing messages every single day — and they're quickly learning to ignore the stale ones that catch them at inopportune moments. That's why, with the right approach, experiential marketers have such a key opportunity to resonate in buyers' minds in 2017.

Experiential marketing is an opt-in medium, meaning the self-selected audiences are willing to devote their undivided attention to what brands say and do during a campaign. To truly rise above the rest in 2017, however, event marketers need to step outside the box and incorporate innovative, tech-driven tactics that result in deeper engagement.
These three strategies should do the trick:
1. Go live.

While 78 percent of marketers say they promote events in advance online, only 62 percent choose to continue that engagement during the event itself. That's because, up until recently, there really weren't many effective ways to accomplish this.

Today, however, sites like Facebook and Periscope make it incredibly easy to live-stream an event and drive engagement in real time. This allows brands to extend their reach and involve a remote audience in their campaigns; it also helps them attract more bodies to their next showcases. In fact, according to one study, 30 percent of people who watch a livestream of an event end up physically attending that same event the next year.
2. Transform consumers into content creators.

It's important for brands to own the conversation at their events. However, in 2017, they also need to capitalize on the fact that there will be a smartphone in nearly every attendee's pocket.

Eighty-five percent of consumers say user-generated content is more influential than marketing material created by brands. With that fact in mind, event marketers need to encourage audiences to organically spread the word about the experiences they're having.

If your attendees are known for being avid Instagrammers, set up a fun photo booth that urges them to use hashtags and geotags when posting pictures. If they prefer Snapchat, invest in a branded filter they can use when documenting the experience and sharing it with friends.
3. Blur the line between physical and virtual.

If 2016 was the year virtual reality trotted onto the scene, 2017 will be the year it hits its stride. Involving cutting-edge technology doesn't just boost event attendance and decrease costs, it also, like live-streaming, allows brands to rope in remote attendees.

Virtual event attendance is actually expected to grow at a faster rate than in-person attendance. To stay ahead of the pack, savvy brands would be best-suited to start exploring the wide world of virtual reality today.

The more a brand can integrate exciting technology into an experiential marketing campaign, the more impactful — and more memorable — it will be.
2017 will be a year when technology continues to solidify experiential marketing's meaningful role in the advertising world. Brands that incorporate emerging tools such as live-streaming and virtual reality into their campaigns will be the ones consumers listen to, love, and talk about for years to come.
Steve Randazzo is the founder and president of Pro Motion Inc., an experiential marketing agency located in Missouri.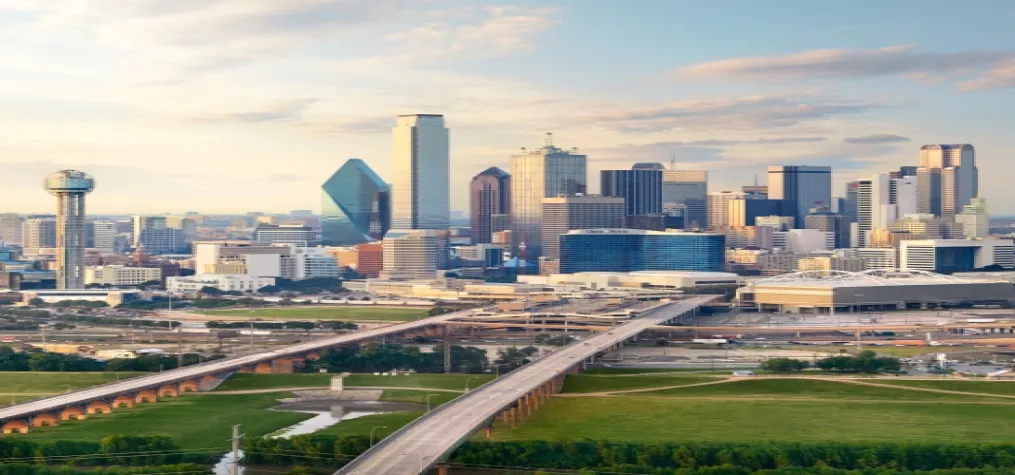 Dallas already boasts 35,000 hotel rooms, award-winning global cuisine, and a walkable downtown. But we are just getting started. Visit Dallas is thrilled to announce that the city of Dallas is doubling down with a massive new convention center and entertainment district. Featuring 800,000 square feet of exhibit area, 260,000 square feet of meeting rooms, and 170,000 square feet of ballroom. The center will connect business travelers with dining and shopping options in the popular Cedars District means more places to get down to business, and even more ways to unwind. "Dallas is already a great meetings and conventions destination, with the accessibility of two major airports, affordable labor, and an outstanding hotel product," said D. Bradley Kent, Visit Dallas senior vice president and chief sales officer. "The new center and Convention Center District will enhance Dallas' competitive position and are exactly what our customers' need and have been asking for." What's New – AT&T Discovery District Located in the heart of Downtown Dallas, this new district on the AT&T corporate campus is tailor-made for groups of all sizes. It boasts a multi-sensory experience, including outdoor event space, the AT&T Theater, and multiple dining outlets including JAXON Beer Garden and The Exchange, a bustling food hall. Hotels Coming Soon Names like the JW Marriott (Downtown), lnterContinental Dallas (Uptown), and Hotel Swexan (Uptown) are adding luxury amenities and bountiful event spaces. The projects will debut in 2023 and beyond. JW Marriott This new, 15-story, 283-room hotel will open in the heart of the city's downtown Arts District this year. The property features a 25,000-square-foot grand ballroom, as well as a spa, restaurant, lobby bar, fitness center, and a rooftop pool deck and bar. InterContinental Dallas  Located in Cityplace Tower in Uptown, InterContinental Dallas will feature sweeping panoramic views of the Dallas skyline. Guests will enjoy spacious, high-end rooms and amenities, including more than 21,000 square feet of event space.   Hotel Swexan Hotel Swexan, a new, 22-story luxury property, is rising in Uptown's Harwood District and will make its mark on the Dallas skyline. Opening this year, it is a sculptural building with cantilevered upper floors, as well as a 75-foot rooftop infinity-edge swimming pool and a hidden underground lounge.