5 Industry Trends to Watch In 2021
December 8, 2020
We are in unchartered territory with a global pandemic disrupting lives and livelihoods. But, with successful trials paving the way for mass vaccinations, with better knowledge around COVID-19 and faster and more efficient testing schemes available, we are finding ways to live with and ultimately manage this virus. The tide is turning.
As we head towards 2021, the UFI team has – as we have every year – put together five trends that we believe will drive our industry's development over the next 12–18 months. As always, these are based on conversations with and insights from our global UFI community as well as other stakeholders.
The threat will fade
First and foremost: This, too, will pass. The pandemic will end over time, even if the virus stays. Business will return, and life will return to more normality. The marketplaces and meeting places that we build and operate as an industry will be key for economic recovery, and a growing number of governments are understanding that. Think Australia with government funding. Think Germany, separating trade shows from mass gatherings and declaring that attending a show is essential travel. Think Singapore, actively exploring the opportunities to benefit from the resurgence of the business events sector. If we, as the exhibition industry and as the bigger business events community stay united, continuing to speak to authorities and governments with one voice, other governments will follow.
We will bounce back
We will see our sector grow again in 2021. And in 2022, 2023 and beyond. Part of that is simply math as we have lost an estimated 70 percent of revenues globally in 2020 year-on-year. Some markets will bounce back fast, others will need more time. But we know, both from our global research and from the ground in markets like China, that companies are eager to return to the trade show floor.
Global media takes note, as for instance, the New York Times writes that: "For small and midsize companies, (trade shows) are a window on the world." Travel restrictions and complexities will mean that initially, national and regional shows will drive this recovery. Products and brands will more easily travel long haul than visitors. Global shows will "glocalize." And, of course, we will safely run shows with COVID protocols in place.
Back to basics – focusing on the "trade" in trade show
The next 12–18 months will be about the "trade" in "trade show." It will be about buyers meeting sellers to do business. It will be about getting back to face-to-face and onsite after screen to screen/online. People and businesses will need to re-connect to re-charge their business relationships that are being kept alive through lockdowns and restrictions thanks to digital and online events. Trade show budgets will return – business events are and remain by far the most relevant marketing channel for small and medium enterprises, and they make up the vast majority of our industry's customers.
Digital is everyone's challenge
The most discussed topic in 2021 might well be the future role of digital exhibitions and trade shows. The generic "hybridization" discussion we have had in 2020 will evolve and become more specific. The pressure is on – everywhere. Organizers need to apply the high-speed learning curve that the industry is forced through during the pandemic. Our colleagues on the event tech and digital side will need to deepen their understanding of the face-to-face ecosystem that we all operate in. Let's please, finally, put the "virtual trade show" behind us! At its worst, a "hybrid" exhibition multiplies complexities and minimizes the financial result. At its best, it can expand reach significantly by creating year-round marketplaces. However, we have a long way to go before we can realize that potential.
The people make it happen
Right now, we are all suffering, and far too many talented event professionals have found themselves furloughed or out of a job. Big corporates are looking at event professionals and will begin to hire them as their own corporate meeting cultures evolve. Keeping people connected in these changing times will be a challenge, so industry community groups such as the Exhibition Think Tank Club will be powerful and important platforms for our industry. At the same time, COVID-19 has highlighted the importance of physical meetings. As a result, events will become an even more attractive industry to join. We have always attracted talent from very diverse backgrounds – be it by profession, race, nationality, gender or skillset. This diversity has always made our industry stronger and that will continue to be the case in the post-COVID world.
Don't miss any event-related news: Sign up for our weekly e-newsletter HERE and engage with us on Twitter, Facebook, LinkedIn and Instagram!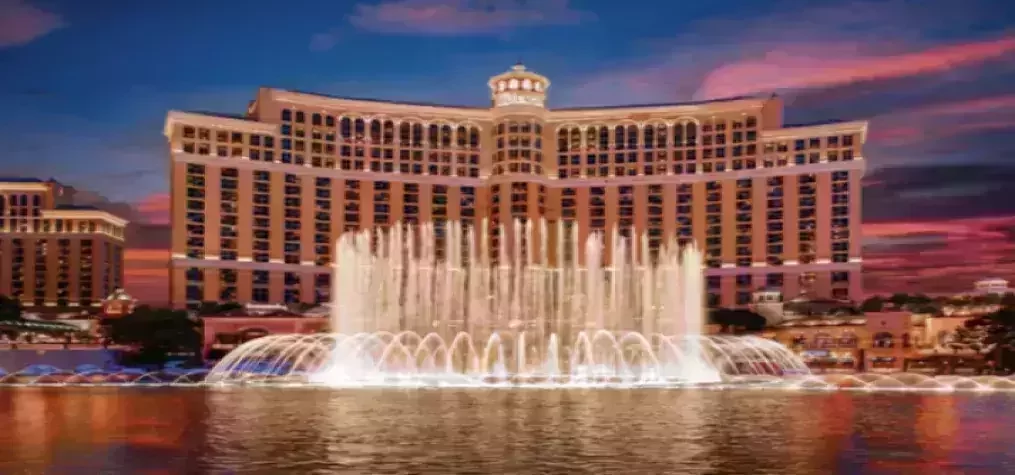 HERE, hosting responsible meetings and caring for our communities are top priorities. Through its 'Focused on What Matters: Embracing Humanity and Protecting the Planet' philosophy, MGM Resorts commits to creating a more sustainable future, while striving to make an impact in the lives of employees, guests, and the communities in which it operates. Water Stewardship Efforts MGM Resorts understands the importance of using water efficiently, especially in the desert destination of Las Vegas. Conserving water has always been part of the mission, but MGM Resorts has expanded its ambition into water stewardship. In 2022, MGM Resorts President and CEO Bill Hornbuckle signed the CEO Water Mandate—a UN Global Compact initiative mobilizing business leaders to advance water stewardship. MGM Resorts International was the first gaming company to take this important step. MGM Resorts replaced 200,000 square feet of real grass with drought-tolerant landscaping in Las Vegas. MGM Resorts pledges to reduce water withdrawal intensity by 33% by 2025 and by 35% by 2030. From 2007-2021, use of more than 5.6 billion gallons of water was avoided because of conservation efforts. Caring for One Another MGM Resorts' Food Donations Program collects and preserves unserved food from conventions held at MGM Resorts properties, then safely donates to food insecure people in the community. Since the program's launch in 2016, more than 3.7 million meals toward a 2025 goal of 5 million meals have been donated into the community. Donations include: Unserved perishable prepared foods from events Perishable unprepared food from MGM Resorts' kitchens Nonperishable food items from minibars and warehouses The collaboration with Southern Nevada's primary food bank, Three Square, has developed the infrastructure needed to safely collect, transport, and store food from MGM Resorts properties in Las Vegas, reducing food waste while serving the community. Fostering Diversity and Inclusion To MGM Resorts, a diverse and talented workforce is essential to success. By cultivating innovative strategies that consider multiple perspectives and viewpoints, the company creates an inclusive workplace culture that benefits its employees and community. MGM Resorts takes pride in being a welcoming home for veterans, individuals with disabilities, people from diverse backgrounds, LGBTQ+ community members, and more. This commitment to inclusion is reflected in the company's recruitment and hiring practices and its social responsibility initiatives. From the workplace to the community, MGM Resorts' commitment to diversity, equity and inclusion remains unwavering, and its efforts continue to create a more equitable and sustainable world for all. MGM Resorts understands its responsibility to contribute to the social and economic progress of the communities in which it operates. HERE, we embrace humanity.