5 Things We Can Learn from the Pinball Career
April 10, 2018
Career paths are not always linear. Sometimes they zigzag every which way, from different departments to new destinations. Exciting things can happen when your career path takes an unexpected turn.
It's rare to find someone who sought out a career in the events industry. Like so many event professionals, I fell into it, in a sense. After "falling into it," I was promoted from one department to another, meeting people from all facets of the industry and continuously learning and growing along the way. My pinball career was self-made. I worked hard to create my own opportunities, as well as opportunities for Teamwork. If it was in line with the Teamwork mission, it was a success for all – and I saw this process elevate both the company and my role within it. 
It's not all that uncommon to witness or experience the "pinball career." And yet, there's a notion in our society that a successful career path follows one, straight staircase. Growing up, we're encouraged to seek opportunities that are "stepping-stones" or will help you "climb the professional ladder." However, my journey proves that "moving up" does not necessarily mean moving in a straight line. Following a career path with twists and turns leads to growth in a wide variety of areas. After all, switchbacks get you up the mountain and you win pinball by hitting as much as you can! 
Professionals with pinball careers have valuable insight that individuals at all stages in their careers can benefit from. These five tips will help you thrive along the pinball-career-path.
1. Be with a company that pushes you
I know from experience that it's important to be with a company that challenges its employees. From being onsite everyday with one of Teamwork's largest clients, to creating processes from scratch in newly formed departments, having a company behind me that encourages ingenuity in its team and in me makes all the difference. 
2. Growth is always possible
Despite the longevity of one's career, it's crucial to seek out opportunities that will elevate your skills and expand your toolbox. Don't be scared to try something new! Everything you learn will be helpful at some point in your career, whether or not you realize it in that particular moment.
3. Mistakes will happen
No matter how much you've prepped, mistakes are inevitable. Event professionals have learned to expect the unexpected. Make sure you're paying attention and give yourself a moment to reflect. That's how you avoid making the same mistake twice. This approach will make you more self-aware and lead to fewer mishaps in the future. 
4. Processes are transferable through time
Honestly, planning events is the same as it was nine years ago when I began with Teamwork. It's the individual parts within the whole that have changed. The ideal result is – and has always been – the attendees' happiness. In today's world, that often means interactive technology and creating "Instagrammable moments." The strategies may be different than they were in the past, but the focus is still on engaging attendees in a way that's fun and memorable. Same destination…different journey!
5. The "make it work" attitude goes a long way
Attitude is everything. This holds true for responding to challenges with clients. Avoid saying 'No' when possible and think of alternative options you can present. I am looked at as the expert of what works and what doesn't, so my options and solutions should reflect my expertise while also keeping in line with the vision of the client. If a client's request cannot be completed in the way they originally imagined, approaching the situation with this advice in mind (and a positive attitude!) will ensure that the client feels heard and taken care of. 
Now let's be clear, there's nothing wrong with having a more, straightforward career path. Ultimately, everyone's journey will be different – even if they're in the same department at the same company. Embrace change along the way. Do you have a similar experience? What lessons would you add to my list?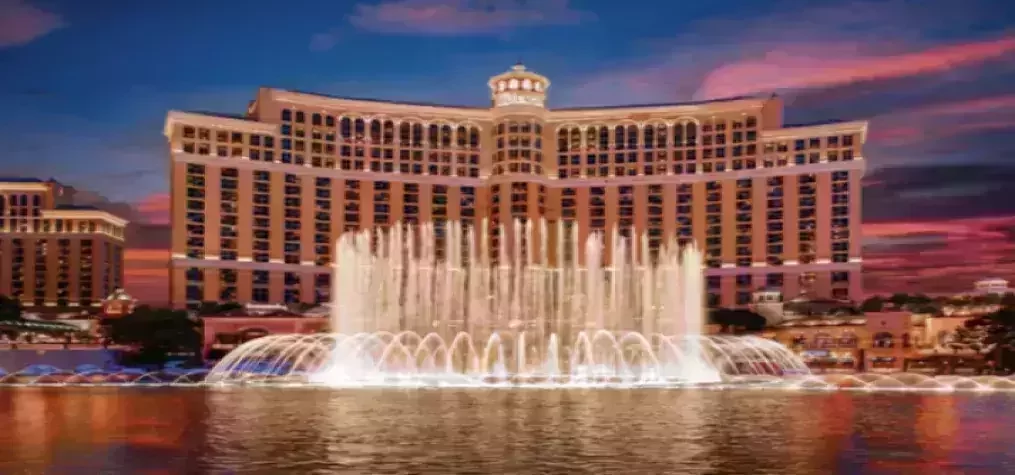 HERE, hosting responsible meetings and caring for our communities are top priorities. Through its 'Focused on What Matters: Embracing Humanity and Protecting the Planet' philosophy, MGM Resorts commits to creating a more sustainable future, while striving to make an impact in the lives of employees, guests, and the communities in which it operates. Water Stewardship Efforts MGM Resorts understands the importance of using water efficiently, especially in the desert destination of Las Vegas. Conserving water has always been part of the mission, but MGM Resorts has expanded its ambition into water stewardship. In 2022, MGM Resorts President and CEO Bill Hornbuckle signed the CEO Water Mandate—a UN Global Compact initiative mobilizing business leaders to advance water stewardship. MGM Resorts International was the first gaming company to take this important step. MGM Resorts replaced 200,000 square feet of real grass with drought-tolerant landscaping in Las Vegas. MGM Resorts pledges to reduce water withdrawal intensity by 33% by 2025 and by 35% by 2030. From 2007-2021, use of more than 5.6 billion gallons of water was avoided because of conservation efforts. Caring for One Another MGM Resorts' Food Donations Program collects and preserves unserved food from conventions held at MGM Resorts properties, then safely donates to food insecure people in the community. Since the program's launch in 2016, more than 3.7 million meals toward a 2025 goal of 5 million meals have been donated into the community. Donations include: Unserved perishable prepared foods from events Perishable unprepared food from MGM Resorts' kitchens Nonperishable food items from minibars and warehouses The collaboration with Southern Nevada's primary food bank, Three Square, has developed the infrastructure needed to safely collect, transport, and store food from MGM Resorts properties in Las Vegas, reducing food waste while serving the community. Fostering Diversity and Inclusion To MGM Resorts, a diverse and talented workforce is essential to success. By cultivating innovative strategies that consider multiple perspectives and viewpoints, the company creates an inclusive workplace culture that benefits its employees and community. MGM Resorts takes pride in being a welcoming home for veterans, individuals with disabilities, people from diverse backgrounds, LGBTQ+ community members, and more. This commitment to inclusion is reflected in the company's recruitment and hiring practices and its social responsibility initiatives. From the workplace to the community, MGM Resorts' commitment to diversity, equity and inclusion remains unwavering, and its efforts continue to create a more equitable and sustainable world for all. MGM Resorts understands its responsibility to contribute to the social and economic progress of the communities in which it operates. HERE, we embrace humanity.