5 Tips for Successful Corporate Events
October 5, 2014
There are a lot of generalizations when it comes to our industry. Many people who are unfamiliar feel the same type of planning and work goes into an exhibition, meeting, consumer event, corporate event or congress. Well, we all know that isn't true; the planning and execution differs by the type of live event being produced. Drayage, kit rules and regulations, negotiating show floor packages, etc. often aren't a topic of conversation with my corporate events clients. One thing that is critical across the board with corporate events is planning for attendee engagement.
After years of working with clients all around the world, here are five tips for successful corporate events that delight my clients and their attendees:
1. Give Attendees Some Control- Not every single minute of your event can be planned. Let attendees decide and interact horizontally through things like tweet ups. This will help bring down barriers and provides a feeling of being a part of the socially elite.
2. Facilitate Live Streaming or Outside Event Interaction- Let's face it, schedules happen. Don't punish attendees who can't make it to your event. Offering a live stream aspect to your event means future business; including the fact that those who cannot attend will earn you more attendees next year (they won't want to miss out on the action next year).
3. Promote Pre-Event Networking- Breaking the ice and finding their niche can sometimes be hard on attendees. Planning a simple lunch, dinner with a stranger or happy hour with your attendees the day before the corporate event kicks off helps them get social without the awkwardness of doing it on their own. They'll appreciate you for having their back.
4. Don't Use Inspiration from the 1990's- Start a movement or community rather than a one-off event. Create engagement and a memorable experience for attendees. Gathering 300 people in a room for three days is what events looked like in the 90s, not exactly the type of throwback they'll be looking for. Offering webinars, regular meet-ups in various cities and setting up virtual facilities makes your experience timeless. Plan to have your event live on after the actual event dates.
5. Pay Attention to the Registration Process- It's hard for me to understand that in 2014, some corporate events still require faxing documents to register. Don't do it people! There are plenty of services you can use to set up easy event registration. Also, don't neglect onsite registration. If an attendee starts off their experience waiting in a line then being greeted by a staffer who doesn't know what they're doing, they may not come to your event next year.
What tips do you have for memorable live events? Share your experiences below; I'd love to learn from you.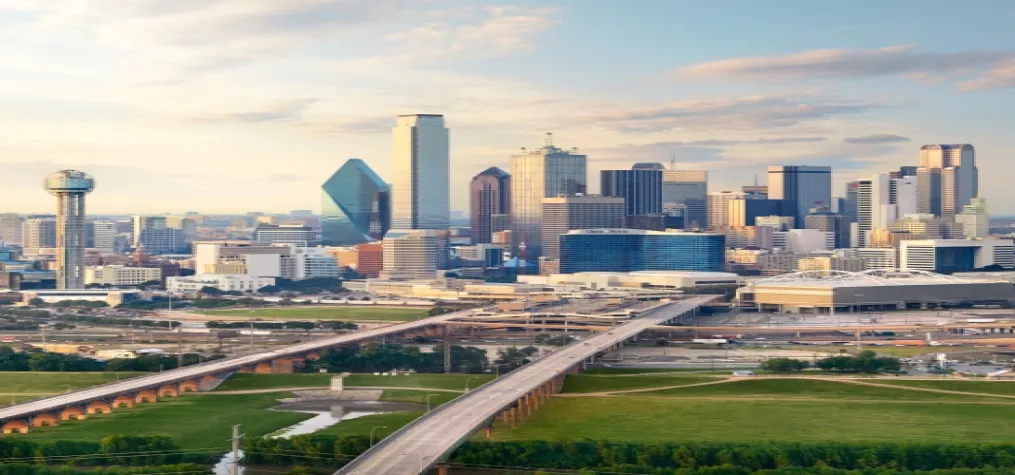 Dallas already boasts 35,000 hotel rooms, award-winning global cuisine, and a walkable downtown. But we are just getting started. Visit Dallas is thrilled to announce that the city of Dallas is doubling down with a massive new convention center and entertainment district. Featuring 800,000 square feet of exhibit area, 260,000 square feet of meeting rooms, and 170,000 square feet of ballroom. The center will connect business travelers with dining and shopping options in the popular Cedars District means more places to get down to business, and even more ways to unwind. "Dallas is already a great meetings and conventions destination, with the accessibility of two major airports, affordable labor, and an outstanding hotel product," said D. Bradley Kent, Visit Dallas senior vice president and chief sales officer. "The new center and Convention Center District will enhance Dallas' competitive position and are exactly what our customers' need and have been asking for." What's New – AT&T Discovery District Located in the heart of Downtown Dallas, this new district on the AT&T corporate campus is tailor-made for groups of all sizes. It boasts a multi-sensory experience, including outdoor event space, the AT&T Theater, and multiple dining outlets including JAXON Beer Garden and The Exchange, a bustling food hall. Hotels Coming Soon Names like the JW Marriott (Downtown), lnterContinental Dallas (Uptown), and Hotel Swexan (Uptown) are adding luxury amenities and bountiful event spaces. The projects will debut in 2023 and beyond. JW Marriott This new, 15-story, 283-room hotel will open in the heart of the city's downtown Arts District this year. The property features a 25,000-square-foot grand ballroom, as well as a spa, restaurant, lobby bar, fitness center, and a rooftop pool deck and bar. InterContinental Dallas  Located in Cityplace Tower in Uptown, InterContinental Dallas will feature sweeping panoramic views of the Dallas skyline. Guests will enjoy spacious, high-end rooms and amenities, including more than 21,000 square feet of event space.   Hotel Swexan Hotel Swexan, a new, 22-story luxury property, is rising in Uptown's Harwood District and will make its mark on the Dallas skyline. Opening this year, it is a sculptural building with cantilevered upper floors, as well as a 75-foot rooftop infinity-edge swimming pool and a hidden underground lounge.