Breathe New Life Into the Trade Show Industry with These Four Transformations
November 23, 2014
The trade show industry has a rich history of celebrating new ideas that are on the bleeding edge of innovation. It has grown into a multibillion-dollar behemoth, yet it's stagnated with the rules and regulations put in place to help big companies get ahead.
Trade shows are by far one of the most effective channels for marketing and networking, but that doesn't mean there isn't room for improvement or that exhibitors aren't still underserved.
It's time for trade associations and vendors to start thinking about the next phase of development with these long-overdue changes:
1. Lower Costs for Exhibitors
Trade shows are one of the most effective lead-generation channels for B2B marketers, so many exhibitors and vendors have made a habit of inflating price tags and milking every possible cent from exhibitors.
Problems like not knowing the full cost at the time of registration drive startups and Fortune 500 companies to choose alternative marketing initiatives and even bring events in-house.
Allowing associations to package products and services ahead of time, provide transparent pricing and save exhibitors money would encourage more companies to participate. Plus, if trade shows were more affordable, companies would be able to exhibit at more shows, increasing participation and creating a demand for more events. Competition would drive down expenses, and associations could introduce a handful of extra vendors to their selections to help control costs organically.
2. Increase Exhibitor Advocacy
Exhibitors are often the only paying entities at trade shows, which makes them the lifeblood of events. Unfortunately, they're usually treated as an afterthought, rather than the main focus. The industry is operating like a large company that thinks it's too big to put its clients' needs first.
Associations need to become advocates for their exhibitors and take ownership of their events. Remember that exhibitors are preparing for many events with many deadlines while adhering to strict budgets. They need tools to quickly and effectively plan, order, manage, and report on all these events.
The first show that outwardly advocates for exhibitors and adapts to their challenges will reap incredible rewards.
3. Improve Communication Between Players
Everyone involved in trade shows has the same goals: to make money, provide valuable networking and content and create memorable experiences. So why aren't we working together to reach these goals?
For some reason, all trade show entities are currently operating in silos. Exhibitors deal with associations, associations deal with vendors and vendors deal with exhibitors. Vendors are left guessing at how to serve their clients' needs, while associations are fielding unnecessary complaints on top of managing their members' needs. Meanwhile, exhibitors are being blindsided by high costs. Even industry events, such as the EXHIBITOR show and the ASAE Annual Meeting & Exposition, are separated.
Opening lines of communication and coordinating efforts would minimize or eliminate many problems the industry currently faces. We could simplify trade shows, bring down costs, increase business, and foster a new era of bigger, more profitable shows.
4. Consolidate Ordering
Ordering is a huge pain point for exhibitors. Multiple vendors with PDF forms, disparate online ordering systems, on-site orders, deadlines, early-bird discounts, and late penalties make the ordering process time consuming and expensive.
Standardizing these antiquated systems would mean exhibitors could spend less time worrying about the details and more time planning out their goals for the event. A single point of ordering would allow for instant reporting and reconciliation (just like receiving a folio at the end of a hotel stay), and the money they could save by avoiding late penalties would allow them to attend more shows.
The trade show industry is poised for growth in 2015 and 2016, but a lot needs to change for events to capture even more marketing dollars. Streamlining the industry would lower costs for exhibitors, meaning more organizations would participate and breathe new life into the show space.
Instead of focusing on the little ways to make a quick buck, all trade show entities need to start working together to improve the experience and make it more profitable for everyone.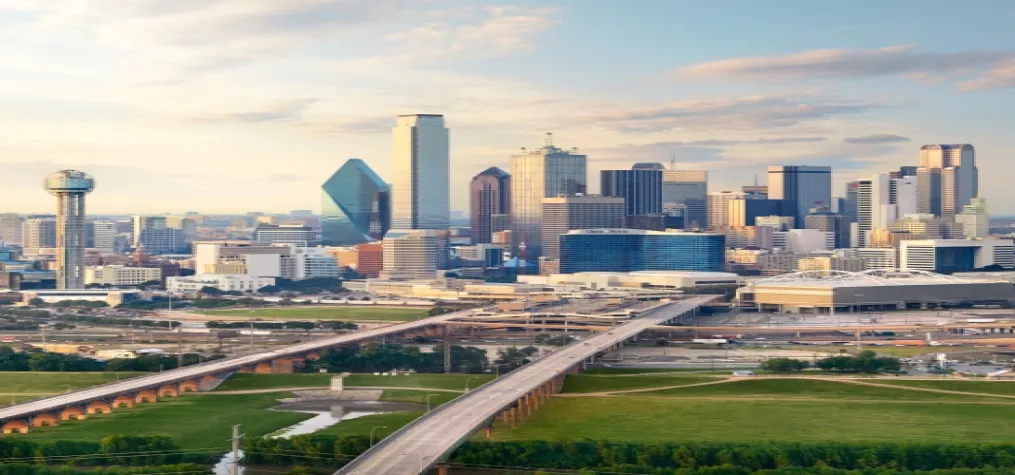 Dallas already boasts 35,000 hotel rooms, award-winning global cuisine, and a walkable downtown. But we are just getting started. Visit Dallas is thrilled to announce that the city of Dallas is doubling down with a massive new convention center and entertainment district. Featuring 800,000 square feet of exhibit area, 260,000 square feet of meeting rooms, and 170,000 square feet of ballroom. The center will connect business travelers with dining and shopping options in the popular Cedars District means more places to get down to business, and even more ways to unwind. "Dallas is already a great meetings and conventions destination, with the accessibility of two major airports, affordable labor, and an outstanding hotel product," said D. Bradley Kent, Visit Dallas senior vice president and chief sales officer. "The new center and Convention Center District will enhance Dallas' competitive position and are exactly what our customers' need and have been asking for." What's New – AT&T Discovery District Located in the heart of Downtown Dallas, this new district on the AT&T corporate campus is tailor-made for groups of all sizes. It boasts a multi-sensory experience, including outdoor event space, the AT&T Theater, and multiple dining outlets including JAXON Beer Garden and The Exchange, a bustling food hall. Hotels Coming Soon Names like the JW Marriott (Downtown), lnterContinental Dallas (Uptown), and Hotel Swexan (Uptown) are adding luxury amenities and bountiful event spaces. The projects will debut in 2023 and beyond. JW Marriott This new, 15-story, 283-room hotel will open in the heart of the city's downtown Arts District this year. The property features a 25,000-square-foot grand ballroom, as well as a spa, restaurant, lobby bar, fitness center, and a rooftop pool deck and bar. InterContinental Dallas  Located in Cityplace Tower in Uptown, InterContinental Dallas will feature sweeping panoramic views of the Dallas skyline. Guests will enjoy spacious, high-end rooms and amenities, including more than 21,000 square feet of event space.   Hotel Swexan Hotel Swexan, a new, 22-story luxury property, is rising in Uptown's Harwood District and will make its mark on the Dallas skyline. Opening this year, it is a sculptural building with cantilevered upper floors, as well as a 75-foot rooftop infinity-edge swimming pool and a hidden underground lounge.