How to Assemble a Strong Trade Show Event Team
July 5, 2018
If one element is inarguably the make-or-break of your trade show, it's your staff. Smart staffing choices are the difference between trade shows that run smoothly and events that flop. One or two people taking on too many responsibilities easily becomes your Achilles' heel.
More than half of event creators envision themselves throwing additional events this year but only 38 percent plan to expand their events teams, according to Eventbrite's survey of event professionals. Budget, time and energy constraints hit underachieving teams particularly hard, resulting in events that are weakly promoted and poorly run.
Planners need a core team composed of an event promoter or marketing manager, an operations or general manager, and an assistant or coordinator. These people should be with you year-round. If you're throwing a larger-scale trade show or event, consider hiring additional team members such as production management (for logistics), volunteer management and security. These could be full- or part-time roles, depending on your needs.
To build an all-star events team, you'll need to hire the right people, set them up for success with the best communication tools and strengthen your volunteer base. Here's how to get started:
1. Hire the right people
Knowing which roles to fill is just part of the equation; you'll also want to hire the right talent for each position. As you interview qualified candidates, pose questions such as:
• "Can you give an example of how you've handled a big change at work?"
• "Tell us about a time when you had to work independently. How about as part of a team?"
• "Have you worked an event that failed in some way? If so, how would you have done things differently?"
• "Have you used any event- or task-management software before?
We've found candidates' answers to these questions reveal not only their practical skills in events but also their soft skills such as flexibility, adaptability and problem-solving.
2. Use tech to keep communication lines open
As most trade show runners know, hiring contractors and remote staff can be smart moves, especially if the staffing budget is limited. But adding these team members often brings confusion to the equation, especially if they operate in different locations or time zones.
The right technology can ease frustration. Try project management tools like Asana, G Suite and Slack to keep teams connected. Make sure it's easy for team members to collaborate and communicate, and you'll get the most out of their talents.
3. Invest attention in volunteers
Volunteers are often essential to an event but they aren't always reliable. How many times, for example, have volunteers simply not shown up on event day? We've found it useful to spend a little more time and energy on building our volunteer teams.
We make sure to prequalify volunteers during the selection process. To get a feel for candidates' interest in the field, ask them whether they've worked an event and in what capacity. Inquire about their interest in your event, share what the role would entail and clearly define expectations. If you lack a volunteer coordinator, elect an enthusiastic and responsible volunteer to act as a "lead" and keep things running smoothly.
Nothing's more satisfying than building a strong events team, particularly when that team sticks around for a while. When you have the right team with the best tools, any problem will feel solvable as you plan and execute your trade show.
Partner Voices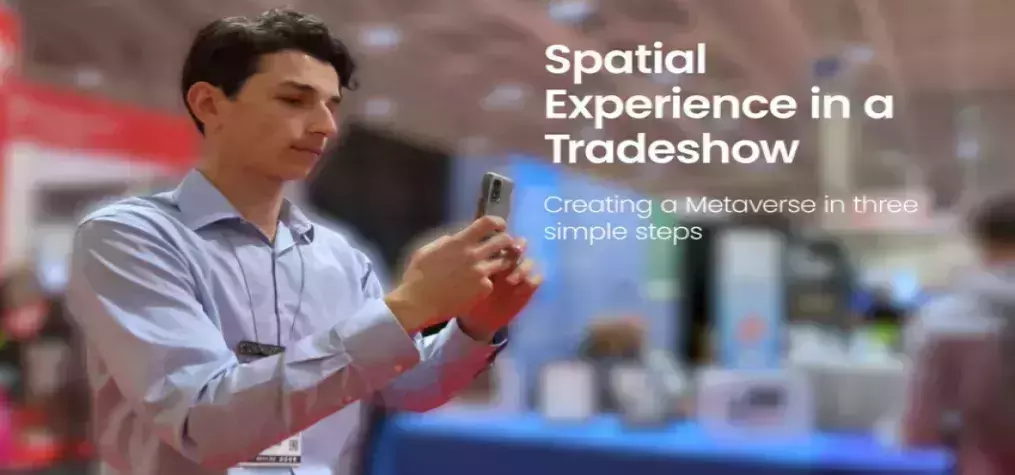 Have you ever heard someone say, "If it weren't for tomorrow, it'd be the future today" or "The future is unwritten?" Well, dear readers, when it comes to the use of augmented reality (AR) technology in the events space, that future is now!