How to Use Creative Visual Marketing to Boost Experiential in the Age of COVID-19
July 28, 2020
After months of social distancing, people are craving human connection more than ever. As stay-at-home orders expire and the country reopens in some areas, people will return to life — not necessarily as they knew it, but life nonetheless. Restaurants are allowing dine-in customers in limited numbers, and stores are once again opening their doors, albeit cautiously.
Another part of life that will return? Experiential marketing. Although the country has been quiet for several months, brands have not. While the world embraces its new normal, experiential marketing will do likewise.
Creating and executing brand experiences will look very different because of COVID-19, and the same old event marketing tactics won't do. In this new reality, experiences once meant to be tangible will focus more on creative visual marketing.
Look, Don't Touch
Two potential challenges come up as we learn how to use visual marketing to host events in a COVID-19 world:
Cost: 

Creating large displays might max out your event marketing budget. Design experiences that rely on only a few staffers. How? Create large visual interactions that can serve as photo-opp backgrounds, for example. Simplify the experience to make it hyper-focused, memorable, and — most importantly — powerful.

Interaction: 

Be careful not to let the visual emphasis of your experience cause it to feel impersonal. Design your experience around different types of contactless interaction, and flex your creative muscles. When possible, use technology for contact-free interactions. As we've seen throughout the pandemic, it's amazing what tech can do to connect people without physically connecting.
New Experiential in a New Normal
The notion that people love to get free merchandise at events remains true. But it's not exactly easy to hand out physical rewards like branded T-shirts, giveaway prizes, and keychains in a way that is both safe and sanitary. How do we do this in a world that will likely feel the effects of COVID-19 long into the future?
Find methods to distribute merchandise that both minimize human contact and contact with surfaces everyone will touch. 

All brand ambassadors should be required to wear masks and gloves to prevent the spread of infection. 

Ensure that all attendees practice social distancing and thorough sanitization processes.

Consider offering digital giveaways and rewards. Email gift cards to participants, or let people design their own shirts and then mail them to the winners after the event.
The world looks different now. Just because extra precautions are needed to confront these new experiential event marketing challenges, there is no reason gatherings can't still be an incredible way to connect and gather.
Our experiential event marketing tactics just might have to become more creative. We're moving through an unprecedented crisis, and so is our industry. That said, our world is craving connection more than ever before — safe and strategic experiential marketing can bring it to them.
Don't miss any event-related news: Sign up for our weekly e-newsletter HERE and engage with us on Twitter, Facebook, LinkedIn and Instagram!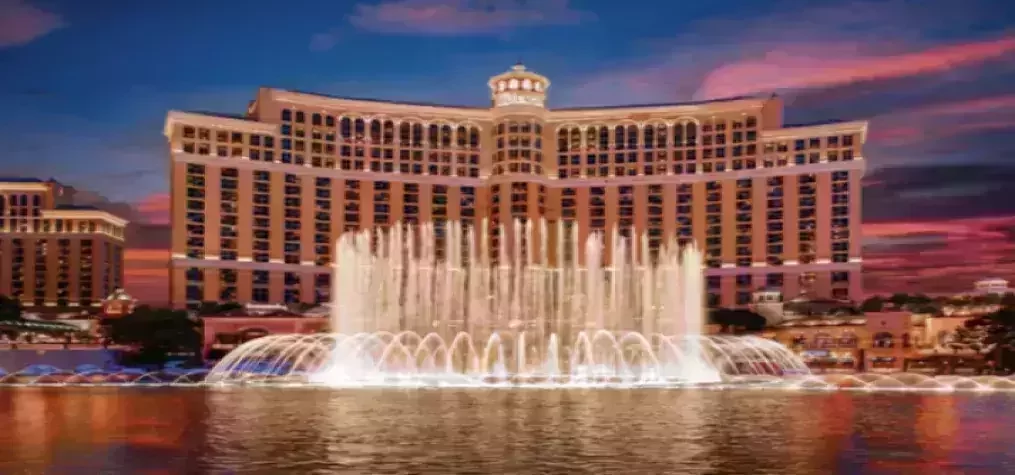 HERE, hosting responsible meetings and caring for our communities are top priorities. Through its 'Focused on What Matters: Embracing Humanity and Protecting the Planet' philosophy, MGM Resorts commits to creating a more sustainable future, while striving to make an impact in the lives of employees, guests, and the communities in which it operates. Water Stewardship Efforts MGM Resorts understands the importance of using water efficiently, especially in the desert destination of Las Vegas. Conserving water has always been part of the mission, but MGM Resorts has expanded its ambition into water stewardship. In 2022, MGM Resorts President and CEO Bill Hornbuckle signed the CEO Water Mandate—a UN Global Compact initiative mobilizing business leaders to advance water stewardship. MGM Resorts International was the first gaming company to take this important step. MGM Resorts replaced 200,000 square feet of real grass with drought-tolerant landscaping in Las Vegas. MGM Resorts pledges to reduce water withdrawal intensity by 33% by 2025 and by 35% by 2030. From 2007-2021, use of more than 5.6 billion gallons of water was avoided because of conservation efforts. Caring for One Another MGM Resorts' Food Donations Program collects and preserves unserved food from conventions held at MGM Resorts properties, then safely donates to food insecure people in the community. Since the program's launch in 2016, more than 3.7 million meals toward a 2025 goal of 5 million meals have been donated into the community. Donations include: Unserved perishable prepared foods from events Perishable unprepared food from MGM Resorts' kitchens Nonperishable food items from minibars and warehouses The collaboration with Southern Nevada's primary food bank, Three Square, has developed the infrastructure needed to safely collect, transport, and store food from MGM Resorts properties in Las Vegas, reducing food waste while serving the community. Fostering Diversity and Inclusion To MGM Resorts, a diverse and talented workforce is essential to success. By cultivating innovative strategies that consider multiple perspectives and viewpoints, the company creates an inclusive workplace culture that benefits its employees and community. MGM Resorts takes pride in being a welcoming home for veterans, individuals with disabilities, people from diverse backgrounds, LGBTQ+ community members, and more. This commitment to inclusion is reflected in the company's recruitment and hiring practices and its social responsibility initiatives. From the workplace to the community, MGM Resorts' commitment to diversity, equity and inclusion remains unwavering, and its efforts continue to create a more equitable and sustainable world for all. MGM Resorts understands its responsibility to contribute to the social and economic progress of the communities in which it operates. HERE, we embrace humanity.