How to Write Successful Trade Show Marketing Copy
April 2, 2018
Marketing your business at a trade show is one of the most effective ways to promote your business, but only if it's done right.
Throughout a trade show, you'll meet a variety of potential customers and clients, but you'll be surrounded by competition, so you'll need to make sure that you're able to make yourself stand out from the crowd.
One of the best ways to do this is by writing effective marketing copy, perhaps in the form of brochures or flyers. This is a great way to inform and educate your leads and to help them remember you when they leave.
To help you perfect this unique opportunity, here's how to write effective trade show marketing copy.
Create a Killer Headline
The first and most important, thing you need to do is work on the headline of your content. This is the first aspect of your content that your potential clients and customers will see, so it's important that you make it eye-catching, attention-grabbing and irresistible.
Within the headline, you want to include all the essential pieces of information. This includes the benefits that your product or service provides, a sense of urgency and even a question that gets your customers thinking about themselves and your business.
Benefits Over Features
When it comes to the actual content of your flyer or information, it's important to remember that you shouldn't list the features of your product or service, but you should rather focus on the benefits that these features provide.
"For example, if you're talking about a new flat screen television that you're selling, and it had 4K resolution, this doesn't mean anything to a customer. However, if you describe that the images that this resolution provides is crystal-clear and the highest-quality possible, this is a much more enticing concept for a buyer," shares Oskar Jameson, a copywriter for Big Assignments.
Perfecting Your Text Content
One of the most important aspects to remember is the accuracy of your content. This means checking your content for spelling mistakes, typos, punctuation, and poor grammar. Fortunately, there are many online tools that can help;
These free online tools can be used to help you check the grammar of your trade show content:
These are two custom content writing services that will create your content on your behalf, as recommended by the

HuffingtonPost

.

These two blogs are full of writing guides you can use to perfect your writing skills.

These are two leading writing communities where you meet like-minded individuals to share advice and writing tips.

Cite It In

and

Word Count

These are two free writing tools to help you add citations references and quotes into your content, or to track the word count of your content.

A free editing tool that can help you to perfect your marketing message, as reviewed by Best British Essays in

UK Writings review

.
Implement Calls to Action
Perhaps the most important aspects of your trade show marketing content, after the headline, is the call to action. These need to be implemented throughout your content and at the end, guiding your customer onto the next step of their purchasing journey.
These calls to action could be in any format, from a phone number to get in contact with you, a website link to your site or even an offer to entice your customers to begin making their purchase.
Focus on White Space
Finally, the last thing you'll want to consider is the amount of white space you're using in your marketing copy. It's easy to fall into the trap of trying to include as much information as you possibly can, but this can become overwhelming to your reader and can put them off.
White space is your best friend so make sure that you're using it properly. This means including proper margins, breaking up your paragraphs and using your images in the right place.
Partner Voices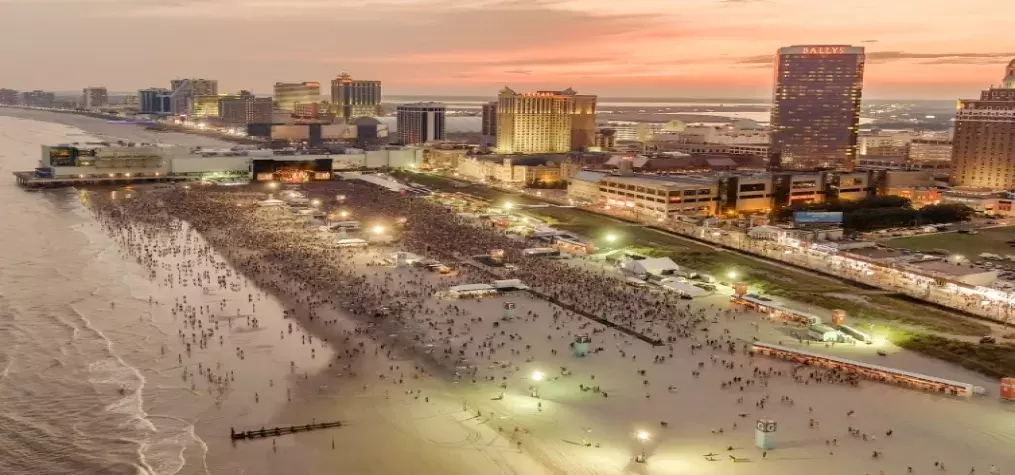 Caesars Entertainment strode into 2022 with its sights set on making the year one of innovation and renovation for the Empire as the company announced a $400 million, Las Vegas-style makeover for its Atlantic City properties. The master plan for the company's three East Coast properties -- Caesars, Harrah's, and Tropicana -- involves interior renovations, new celebrity dining concepts, and more to create the ultimate seaside conference destination.