Introduction to the Five C's of Reliable Wireless Internet
September 27, 2012
This is the first of a six-part series of articles about staying connected while at an event.
For better or worse, we live in a world where we are always connected. I, for one, wake up in the morning and, before doing anything else, grab my phone and see what emails I've received overnight.
At the end of the day, the last things I do before falling asleep are read the New York Times online and check the Asian stock markets to get a glimpse of "tomorrow's" news. Just the thought of not having access to the internet for a meaningful amount of time is nearly enough to make me break out in hives.
So it blows my mind that when people attend trade shows, where the business world congregates to connect, they often do so "in the dark" – with little or no access to a reliable internet connection for hours at a time. It's not just me. Lots of people seem to be unhappy about this.
In a recent white paper published by IAEE entitled "WiFi and Mobile Bandwidth Challenges in the Exhibitions and Events Industry", they state, "For the most part, attendees have a level of control over the quality of connectivity outside the trade show venue that is not available inside the facility.
This disconnect can cause attendees to become dissatisfied with the overall show experience …" They also comment that "Consistent WiFi and cellular service delivery are the most important issues for attendees."
Now, I understand that most of the connecting that takes place at a trade show is face to face, but it doesn't have to come at the expense of staying connected to the outside world.
Oddly, many of us have become convinced that this reality is somehow an unchangeable law of the natural world. Sitting at the back of an educational session at a recent conference, I observed an attendee trying to check email on her iPad. She leaned over to her neighbor to complain "I can't get a WiFi connection to save my life". Her neighbor understood immediately, responding with "Yeah, the WiFi doesn't work in the meeting rooms." It's as if he was saying "It's windy today, not much we can do about it."
However, as a show organizer, there is a lot you can do about it. The first step is to recognize that asking an attendee to dedicate a day or more of their life to your event requires a significant commitment on their behalf.
While your event provides unique networking opportunities, many attendees fear that they will fall behind back at the office. There are plenty of opportunities to check -email during down-time between sessions, at meals and when taking breaks from visiting vendors (not to mention multi-tasking during sessions).
Moreover, attendees don't want to be taken away from your event to hunt down a WiFi signal. So, if your idea of providing WiFi means telling attendees they can use the venue's free service in the lobby, some tiny wireless hotspot in the corner of the expo hall, or even worse, back at their hotel room, you're doing them a disservice by sending them away from your event.
Simply put – attendees want reliable WiFi access everywhere: in sessions, in the expo hall, even in the bathroom! Providing the ability to check e-mail and stay in touch with the business world beyond your event eases the tug-of-war battle going on inside your attendees' heads.
It says "I recognize you are a business person and need to remain productive while you are here." Clearly, if a trade show or conference organizer wants to keep their attendees happy, it is imperative that they ensure reliable wireless internet access.
So what's the problem? Why can't every trade show just provide reliable wireless internet access (via cellular or WiFi) for all of its attendees? Well, the short answer is that they can, but there are some real and some manufactured obstacles to achieving this goal.
Through this six-part blog series, I hope to explain why providing reliable wireless internet access in a high density environment, such as a trade show or conference, is not as easy as flicking on a switch (or providing internet at Starbucks) and what components of a network a show organizer must be conscious of to produce the most reliable internet experience at their next event.
When it comes to providing dependable wireless internet in high density situations, both cellular and WiFi, I like to think of things in terms of the five "C's" – Coverage, Capacity, Congestion, Connectivity and Choice.
For the purposes of this blog series, I am going to focus on WiFi, because unless your event is CES or the Super Bowl, you likely will never get any special attention from the large cellular carriers.
That said, all is not lost, since nearly every smartphone, laptop and tablet comes equipped with a WiFi radio and the presence of WiFi (or lack thereof) at your next event is directly within your control.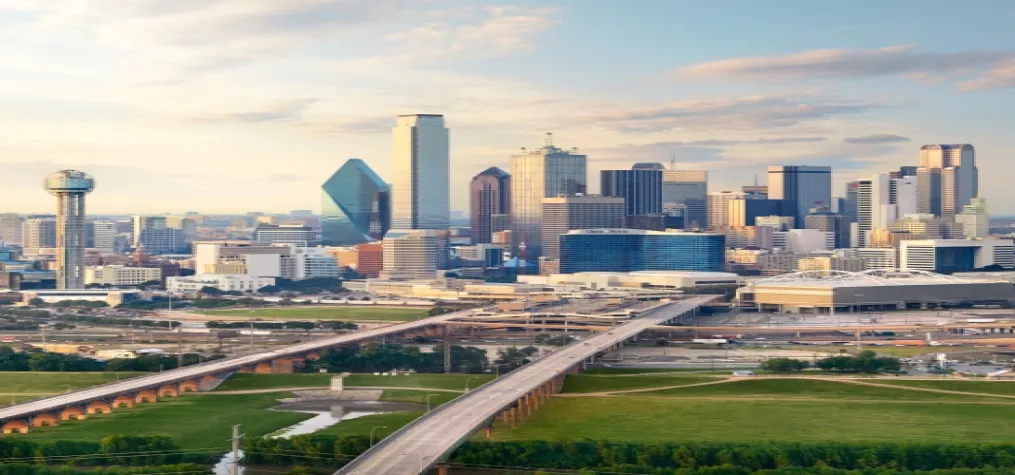 Dallas already boasts 35,000 hotel rooms, award-winning global cuisine, and a walkable downtown. But we are just getting started. Visit Dallas is thrilled to announce that the city of Dallas is doubling down with a massive new convention center and entertainment district. Featuring 800,000 square feet of exhibit area, 260,000 square feet of meeting rooms, and 170,000 square feet of ballroom. The center will connect business travelers with dining and shopping options in the popular Cedars District means more places to get down to business, and even more ways to unwind. "Dallas is already a great meetings and conventions destination, with the accessibility of two major airports, affordable labor, and an outstanding hotel product," said D. Bradley Kent, Visit Dallas senior vice president and chief sales officer. "The new center and Convention Center District will enhance Dallas' competitive position and are exactly what our customers' need and have been asking for." What's New – AT&T Discovery District Located in the heart of Downtown Dallas, this new district on the AT&T corporate campus is tailor-made for groups of all sizes. It boasts a multi-sensory experience, including outdoor event space, the AT&T Theater, and multiple dining outlets including JAXON Beer Garden and The Exchange, a bustling food hall. Hotels Coming Soon Names like the JW Marriott (Downtown), lnterContinental Dallas (Uptown), and Hotel Swexan (Uptown) are adding luxury amenities and bountiful event spaces. The projects will debut in 2023 and beyond. JW Marriott This new, 15-story, 283-room hotel will open in the heart of the city's downtown Arts District this year. The property features a 25,000-square-foot grand ballroom, as well as a spa, restaurant, lobby bar, fitness center, and a rooftop pool deck and bar. InterContinental Dallas  Located in Cityplace Tower in Uptown, InterContinental Dallas will feature sweeping panoramic views of the Dallas skyline. Guests will enjoy spacious, high-end rooms and amenities, including more than 21,000 square feet of event space.   Hotel Swexan Hotel Swexan, a new, 22-story luxury property, is rising in Uptown's Harwood District and will make its mark on the Dallas skyline. Opening this year, it is a sculptural building with cantilevered upper floors, as well as a 75-foot rooftop infinity-edge swimming pool and a hidden underground lounge.