Leverage Your Current Event to Build Attendance for Your Next Event
June 25, 2016
I've seen many changes in the tradeshow industry in the last 30+ years. With the advent and accelerated use of technology, the way we register attendees for an event has changed dramatically. One thing that hasn't changed is the importance of face-to-face events and the need to build attendance for an event, which is the key to selling booth space and signing exhibitors. Show managers are faced with this challenge for every event.
While attendees are enthused about their experience at your current event, now is the time to leverage that excitement and begin to build attendance for your next event by taking steps to gain a registration commitment. Recently we completed an event for a client where we employed some of the following tips and were able to pre-register 40+% of the current attendees for the next event.
Here are some easy recommendations to follow:
1. Create registration opportunities
The key to the success of these opportunities is to make it as easy as possible for your attendees. The easier and faster you make the process, the better your chance of getting a commitment. Even if your registration is not yet open or priced, these options can still work for you. Just use an inquiry page with basic event information and an option for the attendee to answer demographic questions in order to receive an email when registration opens.
· Strategically place registration booths throughout heavy foot-traffic areas and staff them with registration personnel who are proactively selling your next event.
· Create self-registration terminals in a separate area in registration and/or in the show management booth on the exhibit floor. Include clear signage encouraging registration for your next event.
· Once onsite registration slows down, convert some of your current underutilized registration equipment into registration kiosks for next year.
· Try a low cost option that requires no registration booths or equipment. Create signage with a QR code and instructions for attendees to scan the code with their mobile device to launch a registration page. Attendees then type in a current badge number and the registration information is prefilled. They will then receive an email when the conference information/registration is launched.
· Include a QR code/website address on the 'See You Next Year' banner as attendees are leaving the event, letting them know that registration is already open for next year.
· Include a link on the event's mobile app, cybercafé and/or message center area.
2. Offer incentives
Incentives not only encourage attendees to register, but they also help you to get a stronger commitment from the attendee to actually attend your event.
· Offer a discount for early registration. Request a small deposit, say $100, to allow the attendee to lock in the lower registration rate. Attendees scan their badge at this "next registration" terminal which brings them to a page with pre-populated information; they then click yes to register and easily pay the deposit to receive the discount. This guarantees the attendee is pre-registered and will receive the email notification with the discount included when registration is officially open.
· Promote early registration as a way for attendees to secure their ability to be the first to select and register for courses once registration is live and open.
-more-
3. Spread the word
Make the information about your early registration easy and accessible to your attendees.
· Create and post prominent, clear signage at your current event about where and how to register for your next event.
· For events with a CME, CE or COA system, include information on your certificate page with a "click here to register for the next event" link. Registration information should pre-populate from the CME system.
· Use social media during your event and include a call-to-action link: "Enjoying this event? Click here to register for the next event too."
· Don't forget post-show opportunities. Link your registration or inquiry site to post-event surveys, newsletters and partner sites.
Remember, the key to these tips and the successful promotion of your next event is to make the process as quick and easy as possible for your attendees.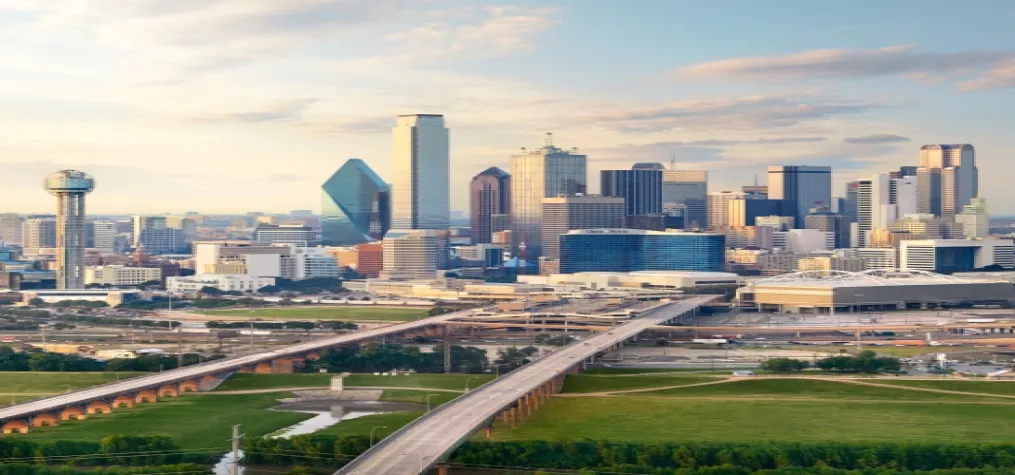 Dallas already boasts 35,000 hotel rooms, award-winning global cuisine, and a walkable downtown. But we are just getting started. Visit Dallas is thrilled to announce that the city of Dallas is doubling down with a massive new convention center and entertainment district. Featuring 800,000 square feet of exhibit area, 260,000 square feet of meeting rooms, and 170,000 square feet of ballroom. The center will connect business travelers with dining and shopping options in the popular Cedars District means more places to get down to business, and even more ways to unwind. "Dallas is already a great meetings and conventions destination, with the accessibility of two major airports, affordable labor, and an outstanding hotel product," said D. Bradley Kent, Visit Dallas senior vice president and chief sales officer. "The new center and Convention Center District will enhance Dallas' competitive position and are exactly what our customers' need and have been asking for." What's New – AT&T Discovery District Located in the heart of Downtown Dallas, this new district on the AT&T corporate campus is tailor-made for groups of all sizes. It boasts a multi-sensory experience, including outdoor event space, the AT&T Theater, and multiple dining outlets including JAXON Beer Garden and The Exchange, a bustling food hall. Hotels Coming Soon Names like the JW Marriott (Downtown), lnterContinental Dallas (Uptown), and Hotel Swexan (Uptown) are adding luxury amenities and bountiful event spaces. The projects will debut in 2023 and beyond. JW Marriott This new, 15-story, 283-room hotel will open in the heart of the city's downtown Arts District this year. The property features a 25,000-square-foot grand ballroom, as well as a spa, restaurant, lobby bar, fitness center, and a rooftop pool deck and bar. InterContinental Dallas  Located in Cityplace Tower in Uptown, InterContinental Dallas will feature sweeping panoramic views of the Dallas skyline. Guests will enjoy spacious, high-end rooms and amenities, including more than 21,000 square feet of event space.   Hotel Swexan Hotel Swexan, a new, 22-story luxury property, is rising in Uptown's Harwood District and will make its mark on the Dallas skyline. Opening this year, it is a sculptural building with cantilevered upper floors, as well as a 75-foot rooftop infinity-edge swimming pool and a hidden underground lounge.