Post-Event Marketing – A Valuable Tool for Next Year's Show
January 25, 2015
You've just wrapped up your show and it was a huge success: your attendance numbers were up, your attendees gave you positive feedback, several of your exhibitors have already re-signed for next year and your staff is enthused. Now what?
The critical time to start garnering interest for next year's event is during and immediately following your current event while the enthusiasm is fresh. The key is to create ways to connect with attendees throughout the year to extend the life of the interest generated by the show.
Here are 5 marketing tactics to include in the creation of your successful post-event marketing plan:
1. Provide Attendees with a Post-Event Exhibit Tracker
Send a post-event email to all attendees who visited exhibitor's booths on the show floor and had their badge scanned.
Include in the email: a complete listing of each exhibitor name and booth where the attendee's badge was scanned, the exhibitor's contact information, and a link to the exhibitor's website.
Today's empowered consumers also want an opportunity to influence future product enhancements and offerings. They want to meet with staff, designers or management who can listen to needs and influence the process that translates feedback into future offerings.
(Source: CEIR Report: Exhibition Floor Interaction: What Attendees Want)
2. Design a Post-Registration Site for Exhibitors
Provide your exhibitors with their own post-registration site to look up which registrants they invited that were verified and attended the show.
This resource provides exhibitors with the ability to follow up, and also gives them the opportunity to market to attendees who used the exhibitor's online invitation link but did not visit their booth.
3. Utilize QR Codes
Post QR Codes on your current event's signage and follow-up materials with a link for attendees to sign up to receive an email when registration for the next year's event opens.
4. Update Social Media
Keep the conversation going about your show by engaging your attendees in a discussion about the educational sessions, speakers and show floor.
Share event content. Highlight speakers and sessions. The more content you have, the more interaction you generate.
Attendees want information they can digest later. There is always so much to see and do at an exhibition that a constant challenge for attendees is simply keeping up with what they learned. Collecting information for later reading is still an important aspect of exhibitions.
(Source: CEIR Report: Exhibition Floor Interaction: What Attendees Want)
5. Create Videos
Don't underestimate the power of videos. Create and post videos of the show on your website to continue and extend the excitement surrounding your event.
Use customer testimonials in your videos to promote the value of your show.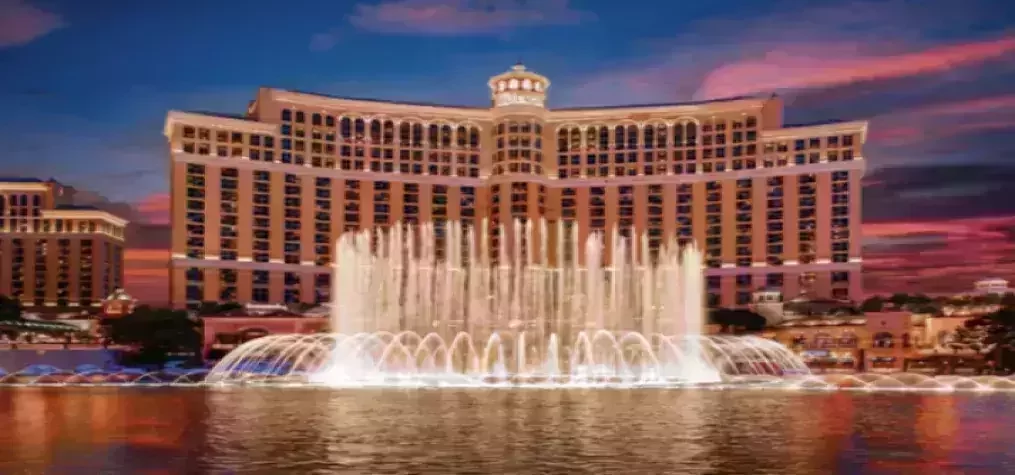 HERE, hosting responsible meetings and caring for our communities are top priorities. Through its 'Focused on What Matters: Embracing Humanity and Protecting the Planet' philosophy, MGM Resorts commits to creating a more sustainable future, while striving to make an impact in the lives of employees, guests, and the communities in which it operates. Water Stewardship Efforts MGM Resorts understands the importance of using water efficiently, especially in the desert destination of Las Vegas. Conserving water has always been part of the mission, but MGM Resorts has expanded its ambition into water stewardship. In 2022, MGM Resorts President and CEO Bill Hornbuckle signed the CEO Water Mandate—a UN Global Compact initiative mobilizing business leaders to advance water stewardship. MGM Resorts International was the first gaming company to take this important step. MGM Resorts replaced 200,000 square feet of real grass with drought-tolerant landscaping in Las Vegas. MGM Resorts pledges to reduce water withdrawal intensity by 33% by 2025 and by 35% by 2030. From 2007-2021, use of more than 5.6 billion gallons of water was avoided because of conservation efforts. Caring for One Another MGM Resorts' Food Donations Program collects and preserves unserved food from conventions held at MGM Resorts properties, then safely donates to food insecure people in the community. Since the program's launch in 2016, more than 3.7 million meals toward a 2025 goal of 5 million meals have been donated into the community. Donations include: Unserved perishable prepared foods from events Perishable unprepared food from MGM Resorts' kitchens Nonperishable food items from minibars and warehouses The collaboration with Southern Nevada's primary food bank, Three Square, has developed the infrastructure needed to safely collect, transport, and store food from MGM Resorts properties in Las Vegas, reducing food waste while serving the community. Fostering Diversity and Inclusion To MGM Resorts, a diverse and talented workforce is essential to success. By cultivating innovative strategies that consider multiple perspectives and viewpoints, the company creates an inclusive workplace culture that benefits its employees and community. MGM Resorts takes pride in being a welcoming home for veterans, individuals with disabilities, people from diverse backgrounds, LGBTQ+ community members, and more. This commitment to inclusion is reflected in the company's recruitment and hiring practices and its social responsibility initiatives. From the workplace to the community, MGM Resorts' commitment to diversity, equity and inclusion remains unwavering, and its efforts continue to create a more equitable and sustainable world for all. MGM Resorts understands its responsibility to contribute to the social and economic progress of the communities in which it operates. HERE, we embrace humanity.