The Relationship Economy
October 15, 2011
We are living in a "relationship economy", where you need to have more than just skills to find success. This especially is true in the meetings industry, where people are the power. There are many who have talent, as we are expected to be good just to have a seat at the table.Talent and education are important, but they are not enough.

Hard work is good, but again, in the current global financial climate, everyone is working hard. There still are only 24 hours in the day. Time is the great equalizer. No matter how hard you are working, others can match your effort.

Decision-makers are facing hard choices in all areas, and they cannot afford to make mistakes. Selecting vendors or making hiring decisions are tough choices, as their own futures might be hanging in the balance. They are confused and will use their heads to gather information, but will make the final choice with their heart.

Your future will often come down to your reputation and how others "feel" about you. This can be your individual or corporate brand in the community, but in this "relationship economy" it is all about perception.

This angers some people. One person I know with an MBA was dumbfounded when a promotion he coveted went to a co-worker who had never finished college, but had come up through the ranks in the company where they both worked. It never dawned on him that her relationships could trump his sheepskin in the world of the corner office.

A sales professional friend recently lost a deal to his competitor because an executive at the prospective client "liked" the owner of the other company. He did not even know how to compete in this arena, since he worked for a larger out-of-town corporation, thus he had no local boss for the client to have a personal relationship.

The mistake that many people make is they put too much faith their product or service, without regards to what the marketplace values: Relationships matter! Always have, always will.

Do not rationalize your way around this.

Look at your competition. Are they better known in your industry? Do referral sources like them better? Are they winning the best business? Are they opening new accounts that you are not aware were seeking your services until after the fact?

If you answered "yes" to the above questions or discovered yourself focused on the subjective nature of the words "known", "like", "winning" and "opening" ... then you are in trouble in a "relationship economy". I am not kidding. This is a problem.

Many people are hoping that the changes in business are not real or will not last. But the "relationship economy" is not a fad. People do business with those they know, like and trust. This always has been true, but during the past few years the definition of the word "know" has changed in our society. The Internet, social media and other technologies make introductions, communications and information more pervasive.
"Like and trust" are now more important that "know" (but harder to achieve). In our digital world, we all think we "know" everyone. It is easier than ever to be known, but harder to reach the deeper levels of connection that are necessary to succeed.

So what can you do? Make people a priority ... NOW. There is no time to waste if you think your competition is currently engaged in creating strong personal connections with those who have the power in your business community. Either you control the conversation or you allow others to dictate what is said about you in the business community.

The effort to expand your reach has to be actively planned. When an individual or a company makes their image and visibility a priority, they will see results. If they are just giving lip service to the topic or think there is a fast track via social media, they are destined to fail.
To participate in the "relationship economy" takes an investment of time and money. You cannot reach the highest levels of reputation prevalence without being present at the events that matter. You must show up and be present. You also can host your own informational and social events for clients, prospects and referral sources. A combination of live events and online webinars along with newsletters, blogs, PR and participation in social media will all work together.

Success in the "relationship economy" depends on your taking ownership of your reputation. Out of sight is out of mind and your Facebook or LinkedIn connections are meaningless without a consistent human-to-human component. Claiming you are too busy to build relationships is an early holiday gift to your competitors.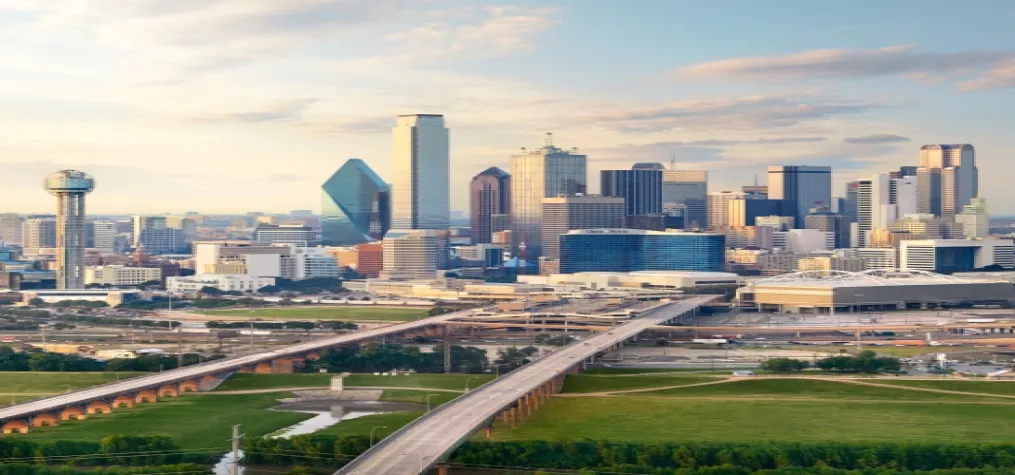 Dallas already boasts 35,000 hotel rooms, award-winning global cuisine, and a walkable downtown. But we are just getting started. Visit Dallas is thrilled to announce that the city of Dallas is doubling down with a massive new convention center and entertainment district. Featuring 800,000 square feet of exhibit area, 260,000 square feet of meeting rooms, and 170,000 square feet of ballroom. The center will connect business travelers with dining and shopping options in the popular Cedars District means more places to get down to business, and even more ways to unwind. "Dallas is already a great meetings and conventions destination, with the accessibility of two major airports, affordable labor, and an outstanding hotel product," said D. Bradley Kent, Visit Dallas senior vice president and chief sales officer. "The new center and Convention Center District will enhance Dallas' competitive position and are exactly what our customers' need and have been asking for." What's New – AT&T Discovery District Located in the heart of Downtown Dallas, this new district on the AT&T corporate campus is tailor-made for groups of all sizes. It boasts a multi-sensory experience, including outdoor event space, the AT&T Theater, and multiple dining outlets including JAXON Beer Garden and The Exchange, a bustling food hall. Hotels Coming Soon Names like the JW Marriott (Downtown), lnterContinental Dallas (Uptown), and Hotel Swexan (Uptown) are adding luxury amenities and bountiful event spaces. The projects will debut in 2023 and beyond. JW Marriott This new, 15-story, 283-room hotel will open in the heart of the city's downtown Arts District this year. The property features a 25,000-square-foot grand ballroom, as well as a spa, restaurant, lobby bar, fitness center, and a rooftop pool deck and bar. InterContinental Dallas  Located in Cityplace Tower in Uptown, InterContinental Dallas will feature sweeping panoramic views of the Dallas skyline. Guests will enjoy spacious, high-end rooms and amenities, including more than 21,000 square feet of event space.   Hotel Swexan Hotel Swexan, a new, 22-story luxury property, is rising in Uptown's Harwood District and will make its mark on the Dallas skyline. Opening this year, it is a sculptural building with cantilevered upper floors, as well as a 75-foot rooftop infinity-edge swimming pool and a hidden underground lounge.