Understanding Communication Styles at Trade Shows
February 4, 2020
Connecting with people – whether that's your team, attendees or partners – is essential in order to thrive at exhibitions. It can help you manage your staff more effectively, make the event run as smoothly as possible and generate leads to help increase your return on investment. But how you engage with people can vary according to your communication style. 
As the managing director of Expo Stars, I'm a big fan of the iMA communication tool, which was designed by James Knight and is a powerful universal language, created to maximize relationship building and used by business leaders across the globe. It's a simple way of observing and understanding the differences in people, then connecting with them on their wavelength. If you're able to communicate with your team and business contacts at trade shows more effectively, you'll find that trust, understanding and results go up, while missed opportunities go down.
By taking a simple iMA questionnaire, you can identify your own communication style and learn how to use it to your advantage when planning and implementing exhibitions.
Color coding your personality 
Upon completion of the iMA questionnaire, you're given a color that represents your personality:
High red:

 You're to-the-point and don't like wasting time. You want minimal detail and prefer making quick decisions.

High blue

: You're organized and analytical. You want the small details and need time to process new information.

High yellows:

 You're positive and full of energy. You love working in a team and enjoy interacting with others

High greens:

 You're creative and empathetic. You prefer to work alone and at your own pace. 
The iMA concept helps you and others understand your main personality traits and how that affects the way you work. From this, you gain tangible tips to help you be happier in your work and engage with people more effectively. Once your team takes the questionnaire, you can understand more about their personality and motivators, as well as how you can adapt your communication strategies to boost personal interactions and overall performance. It can also help you identify the communication style of potential new business contacts, so you can adapt your sales strategy to best interact with them.
Getting the most from business interactions at trade shows
Whether you want to get the best from your team or make the right impression to potential new business leads at trade shows, there are lots of benefits to understanding other people's personality and communication styles to help you drive business results.
Providing information  
High reds want minimum details so they can make a decision effectively. Whereas high blues and greens need more details to take into consideration. By working out what personality and communications type your new business lead is, you'll be able to adapt your presentation style accordingly.
Your tone of voice 
If you're engaging with high yellows at an event, speaking with enthusiasm and positivity will inject them with energy and motivation. Or if you're speaking to someone who you've identified as a high red, you can be abrupt and to the point without worrying about offending them. Bear in mind that because people have different preferences when it comes to how they are spoken to and engaged with, it can sometimes be beneficial to present information on a one-to-one basis, rather than group presentations, so you can tailor your delivery style effectively to everyone.
Organizing small teams
Within your own team, you might organize smaller groups in specific job roles. For example, when I'm working at trade shows, I allocate yellows as key front-of-booth staff to engage with attendees and start the all-important lead generation process, whereas reds will be positioned as team leaders and booth captains.
When working in trade shows and face-to-face marketing, communications is our most powerful tool. But it's not just in events that communication is important – clear, engaging and effective delivery of information is vital to build relationships and secure sales across all parts of business.
From what we talk about and how we communicate it, to our body language and the gestures we use, there are all kinds of tell-tale signs we can pick up about other people to give us clues as to their personality color. The iMA tool is a great place to start in terms of understanding our own communications style, which we can then use to help us determine how other people like to engage. In the end, this can dramatically help to boost business results.
Don't miss any event-related news: Sign up for our weekly e-newsletter HERE and engage with us on Twitter, Facebook, LinkedIn and Instagram!
Partner Voices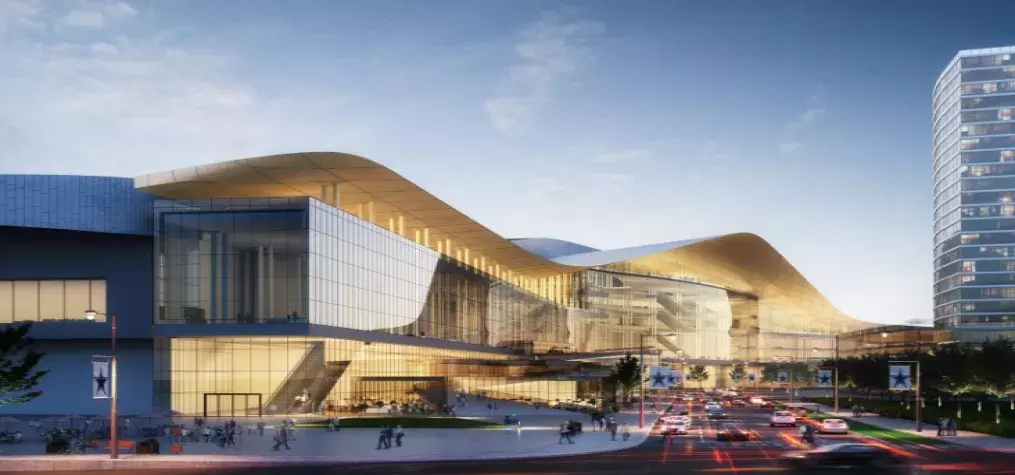 Visit Dallas is thrilled to announce the approval of a 2.5 million square-foot convention center with 800,000 square feet of exhibit space and 300,000 square feet of breakout area, including 160,000 square feet of ballroom. "This news is a game changer for Dallas and will put our city on the map as the preeminent large-city convention and meeting destination in the nation," said Craig Davis, Visit Dallas President & CEO.