The U.S. Trade Show Industry 'Positively' Will Return Again
July 21, 2020
Running a news organization that is focused on trade shows and corporate events, both of which have been stopped in their tracks since mid-March when COVID-19 firmly took hold in the United States, I view our main responsibility to not only report on what is happening in our industry, but also try to highlight as much of the "positive" news as possible.
Once the first wave of cancelled shows came in one right after another, and we reported on several of them for TSNN and Corporate Event News, it became clear the hits would keep on coming, so we switched our focus.
More reports were released indicating COVID-19's severe impact on trade shows, meetings, hospitality, travel and the overall economy in the U.S.
Again, we wrote up articles on some of those, albeit the reports were depressing and told everyone what they likely already were experiencing in their own companies. But then, there were small lights that started to shine at the end of what initially seemed was a very, long tunnel.
The GBAC Star Accreditation Program launched indicating a pathway forward for venues to ensure they were following strict health and safety standards once people came back to events onsite.
The Go Live Together coalition was formed with thousands of companies signing on to support, funding taking place and a high-powered lobbying group hired to advocate for moving trade shows out of Phase 5 for "mass gatherings" in most states (among other efforts).
Shows started to run again in early May in China, the epicenter of the initial cases, with attendees flocking back to events including the Hunan (China) Auto Show that drew 62,000 attendees.
Countries in other parts of the world like Germany, Switzerland and most recently the United Kingdom released dates that events could start up again.
The Las Vegas Strip opened its casinos, and cities, venues, suppliers to the industry and hotels overall started releasing detailed health and safety plans.
In the past few weeks, trade shows like the ones that were held at the Dallas Market Center in June, started to slowly pop up again, and there have been more since.
The Together Again Expo is happening this week in Orlando, bringing together suppliers and trade show/meeting planners in a safe environment to learn how to have their own "safe" events.
I have posted quite a bit of this "good news" on LinkedIn along the way. I felt it was important to be a "cheerleader" for the industry as much as possible during what are incredibly challenging times.
It has been utterly heartbreaking seeing the profound impact on so many incredible companies and individuals, and I hope business can get rolling again as soon as possible for everyone. I proudly have written on the trade show and events industry for more than 15 years, and I have no doubt whatsoever it will be back here in the U.S.
The people I have met along the way are some of the smartest, most creative and resilient professionals possible, and I cannot wait to see them face-to-face once again.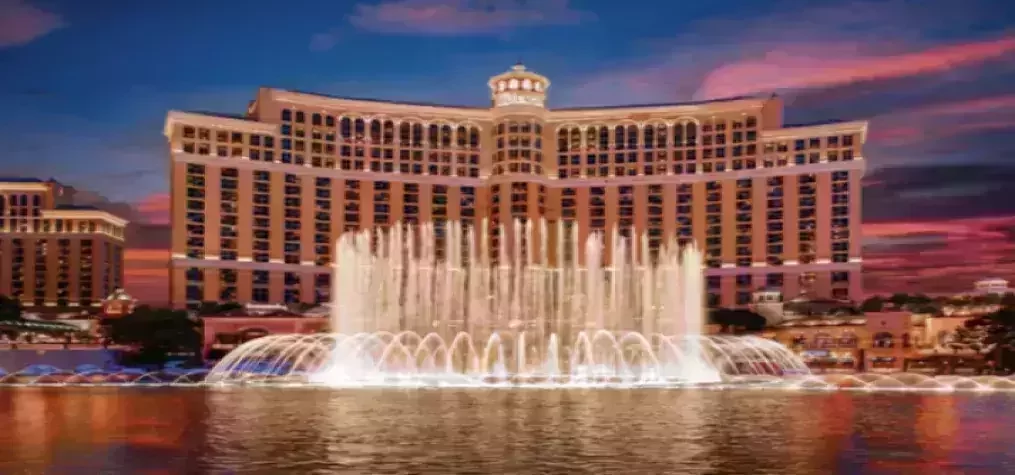 HERE, hosting responsible meetings and caring for our communities are top priorities. Through its 'Focused on What Matters: Embracing Humanity and Protecting the Planet' philosophy, MGM Resorts commits to creating a more sustainable future, while striving to make an impact in the lives of employees, guests, and the communities in which it operates. Water Stewardship Efforts MGM Resorts understands the importance of using water efficiently, especially in the desert destination of Las Vegas. Conserving water has always been part of the mission, but MGM Resorts has expanded its ambition into water stewardship. In 2022, MGM Resorts President and CEO Bill Hornbuckle signed the CEO Water Mandate—a UN Global Compact initiative mobilizing business leaders to advance water stewardship. MGM Resorts International was the first gaming company to take this important step. MGM Resorts replaced 200,000 square feet of real grass with drought-tolerant landscaping in Las Vegas. MGM Resorts pledges to reduce water withdrawal intensity by 33% by 2025 and by 35% by 2030. From 2007-2021, use of more than 5.6 billion gallons of water was avoided because of conservation efforts. Caring for One Another MGM Resorts' Food Donations Program collects and preserves unserved food from conventions held at MGM Resorts properties, then safely donates to food insecure people in the community. Since the program's launch in 2016, more than 3.7 million meals toward a 2025 goal of 5 million meals have been donated into the community. Donations include: Unserved perishable prepared foods from events Perishable unprepared food from MGM Resorts' kitchens Nonperishable food items from minibars and warehouses The collaboration with Southern Nevada's primary food bank, Three Square, has developed the infrastructure needed to safely collect, transport, and store food from MGM Resorts properties in Las Vegas, reducing food waste while serving the community. Fostering Diversity and Inclusion To MGM Resorts, a diverse and talented workforce is essential to success. By cultivating innovative strategies that consider multiple perspectives and viewpoints, the company creates an inclusive workplace culture that benefits its employees and community. MGM Resorts takes pride in being a welcoming home for veterans, individuals with disabilities, people from diverse backgrounds, LGBTQ+ community members, and more. This commitment to inclusion is reflected in the company's recruitment and hiring practices and its social responsibility initiatives. From the workplace to the community, MGM Resorts' commitment to diversity, equity and inclusion remains unwavering, and its efforts continue to create a more equitable and sustainable world for all. MGM Resorts understands its responsibility to contribute to the social and economic progress of the communities in which it operates. HERE, we embrace humanity.