What Does ChatGPT Mean for the Events Industry?
February 21, 2023
As soon as I heard about ChatGPT (Chat Generative Pre-trained Transformer) – an AI chatbot program from a company called OpenAI that gives detailed answers to questions in a matter of seconds – my interest was instantly piqued.
I first heard about it when a professor was on the news talking about how students were using it to write assignments and how the professor thought it was easy to tell when the students did.
I also heard a recent marketing podcast on which it was debated if and when the chatbot program could take over basic copywriting duties.
The jury definitely still is out on the above, but I thought I would give ChatGPT a simple event planning challenge and see what happened.
I asked the program the following question that it answered in about 5 seconds.
How would you plan an event in a hotel with a group of dentists who need to see new products and earn their CEMs?
To plan an event in a hotel with a group of dentists who need to see new products and earn their CEMs, the following steps can be taken:
Define the objective and budget: The first step is to define the objective of the event and establish a budget. This will help determine the size of the event, the number of attendees, and the type of activities to be included.

Choose a suitable hotel: Select a hotel that is convenient for the attendees and has enough space for the event. Make sure the hotel has the necessary equipment and technology to support the event, including audio-visual equipment, Wi-Fi, and adequate space for product displays.

Develop a program: Develop a program that includes educational sessions and product demonstrations. Ensure the sessions cover relevant topics for the attendees and provide opportunities for discussion and interaction.

Arrange product displays: Work with product vendors to arrange product displays, ensuring that they are relevant to the attendees and can be used to earn CEMs.

Plan social events: Plan social events, such as networking receptions and dinners, to provide opportunities for attendees to interact and build relationships.

Communicate with attendees: Communicate regularly with attendees, providing them with event details and logistics, including travel and accommodation information.

Provide CEMs certification: Ensure that the event is accredited for CEMs certification and provide attendees with appropriate certification upon completion of the event.

Manage the event: Manage the event, ensuring that everything runs smoothly, and that attendees are engaged and satisfied with the experience.

Collect feedback: Collect feedback from attendees after the event, to determine what worked well and what could be improved in future events.
By following these steps, you can plan a successful event in a hotel for a group of dentists who need to see new products and earn their CEMs.
Pretty basic and broad – but not too bad!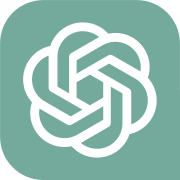 So, what are some other possible uses for ChatGPT for the events industry?
How about planning a menu? You can ask the program to plan for groups of people and put in any themes, number of courses, type of overall cuisine and any menu restrictions - seconds later – a menu will appear.
Ask it questions about any destinations – like what convention centers would fit an event with 100,000 people? It named a few around the world, including McCormick Place in Chicago.
I asked it how events could be more sustainable and it listed several ideas, such as local sourced food, compostable plates and utensils, choose a sustainable venue, measure carbon emissions and partner with local organizations to promote social responsibility initiatives.
Basically – you can ask ChatGPT just about anything, and while many of the event planning ideas are pretty general for now, as the program gets more sophisticated, it could possibly add some new ideas into your events in the future.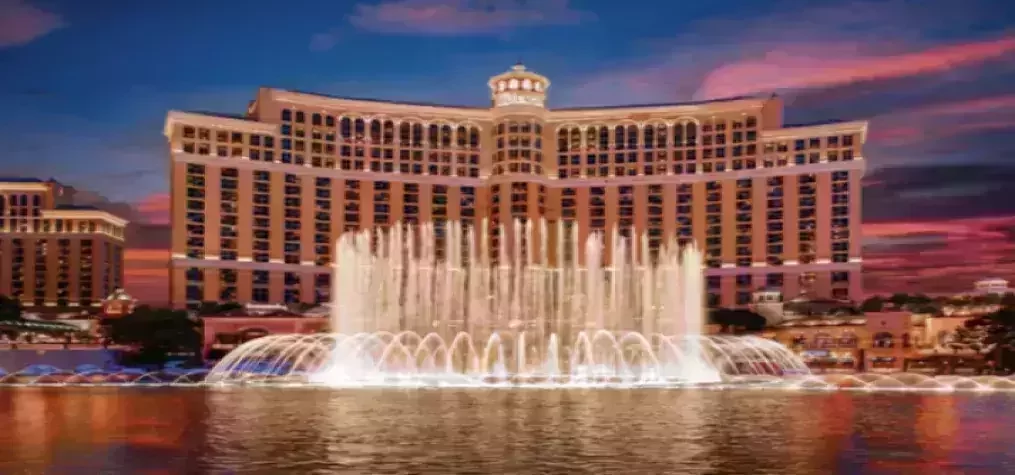 HERE, hosting responsible meetings and caring for our communities are top priorities. Through its 'Focused on What Matters: Embracing Humanity and Protecting the Planet' philosophy, MGM Resorts commits to creating a more sustainable future, while striving to make an impact in the lives of employees, guests, and the communities in which it operates. Water Stewardship Efforts MGM Resorts understands the importance of using water efficiently, especially in the desert destination of Las Vegas. Conserving water has always been part of the mission, but MGM Resorts has expanded its ambition into water stewardship. In 2022, MGM Resorts President and CEO Bill Hornbuckle signed the CEO Water Mandate—a UN Global Compact initiative mobilizing business leaders to advance water stewardship. MGM Resorts International was the first gaming company to take this important step. MGM Resorts replaced 200,000 square feet of real grass with drought-tolerant landscaping in Las Vegas. MGM Resorts pledges to reduce water withdrawal intensity by 33% by 2025 and by 35% by 2030. From 2007-2021, use of more than 5.6 billion gallons of water was avoided because of conservation efforts. Caring for One Another MGM Resorts' Food Donations Program collects and preserves unserved food from conventions held at MGM Resorts properties, then safely donates to food insecure people in the community. Since the program's launch in 2016, more than 3.7 million meals toward a 2025 goal of 5 million meals have been donated into the community. Donations include: Unserved perishable prepared foods from events Perishable unprepared food from MGM Resorts' kitchens Nonperishable food items from minibars and warehouses The collaboration with Southern Nevada's primary food bank, Three Square, has developed the infrastructure needed to safely collect, transport, and store food from MGM Resorts properties in Las Vegas, reducing food waste while serving the community. Fostering Diversity and Inclusion To MGM Resorts, a diverse and talented workforce is essential to success. By cultivating innovative strategies that consider multiple perspectives and viewpoints, the company creates an inclusive workplace culture that benefits its employees and community. MGM Resorts takes pride in being a welcoming home for veterans, individuals with disabilities, people from diverse backgrounds, LGBTQ+ community members, and more. This commitment to inclusion is reflected in the company's recruitment and hiring practices and its social responsibility initiatives. From the workplace to the community, MGM Resorts' commitment to diversity, equity and inclusion remains unwavering, and its efforts continue to create a more equitable and sustainable world for all. MGM Resorts understands its responsibility to contribute to the social and economic progress of the communities in which it operates. HERE, we embrace humanity.