Why I Love the Trade Show Industry
December 11, 2012
I literally have been to five cities in the past seven weeks, including holding the TSNN Awards in Louisville, reporting on two energy-related trade shows in Houston and Pittsburgh and going to last week's International Association of Exhibitions and Events' Expo! Expo! in Orlando.
I can say, without a shadow of a doubt, that I am an extremely fortunate person to work in the trade show industry and to wake up every day excited to do my job.
The No. 1 reason I love the trade show industry, by far, is the people.
This industry has such amazing people working in it, many of whom I am lucky enough to call good friends.
I saw a lot of those people in Orlando at Expo! Expo! – one of my favorite events of the year to catch up with everyone, as well as go to some great sessions and check out new products on the showfloor.
This year's event grabbed me by the heart and had me in tears a few times.
The trade show industry recently lost a great lady – Joyce McKee – who I was happy to work with on several projects at TSNN right up until she passed away after suffering a stroke in November.
There was a memorial gathering at Expo! Expo! and a room full of people gathered and spoke about Joyce. She was well-loved and fondly remembered by so many people for her incredible passion for the industry and overall kindness as a person.
Before the memorial ended, Bob Dallmeyer asked everyone to give Joyce a standing ovation – it was beyond touching and she will be greatly missed.
In May, the industry also lost another incredibly charismatic and special person – Gary Sain – the former president and CEO of Visit Orlando.
I spoke to him a few days before he passed suddenly from a heart attack and he was so excited the city had just successfully hosted its first NPE – The International Plastics Showcase – that he fought tirelessly to bring to Orlando.
He also was thrilled IAEE and the Professional Convention Management Association's annual meetings were coming to a city he loved so much.
Being in Orlando for the first time since I was 19, I really missed being able to see Gary there greeting all the people with enthusiasm that just exuded from every ounce of him. He would have loved to see all of those trade show industry professionals enjoying his city so much.
When Gary's wife, Pam, stood on stage during the annual IAEE luncheon and spoke of her husband with such utter grace and dignity, I was humbled to be able to hear her words.
I hope I can embrace life with the same kind of passion as Gary always did.
Lastly, during Joyce's memorial, someone spoke of living nearby her and they had been meaning to get together for lunch for a while, but life was busy and they kept putting it off.
That person reminded all of us in the room to remember what's truly important in life and to always take time to connect with the people we care about.
Happy holidays everyone!
Partner Voices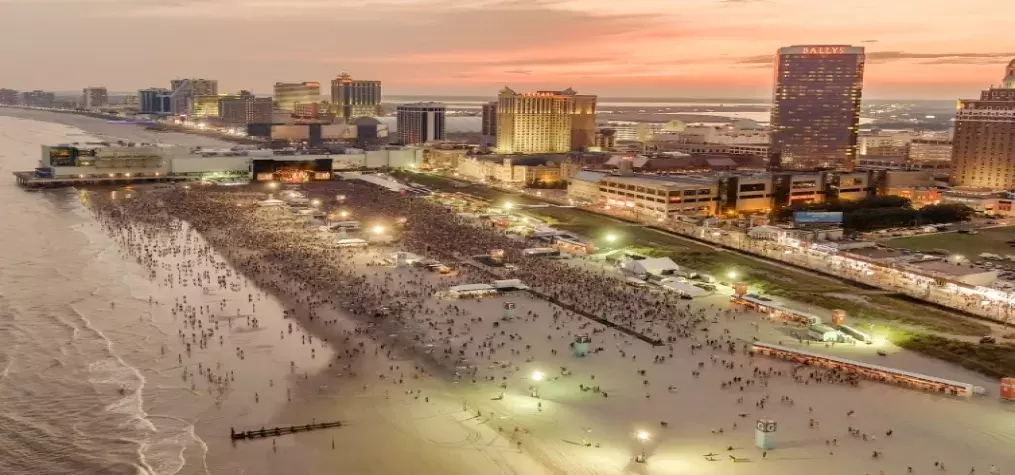 Caesars Entertainment strode into 2022 with its sights set on making the year one of innovation and renovation for the Empire as the company announced a $400 million, Las Vegas-style makeover for its Atlantic City properties. The master plan for the company's three East Coast properties -- Caesars, Harrah's, and Tropicana -- involves interior renovations, new celebrity dining concepts, and more to create the ultimate seaside conference destination.