How to Crush Your Trade Show without Exhibiting
May 2, 2015
Obviously, the traditional approach to trade show marketing is to pay your fees, gather your promotional items and head off to setup your booth. Your business's marketing presence will be based, for the most part, on a 10' x 10' slice of relatively expensive event real estate.
Of course, there's nothing wrong with this approach – it's what most of us do when the right event rolls around, one that appeals to the right audience for our products or services. But it's not the only way to do a trade show.
With smart investments and advanced planning, your business can knock it out of the park at your next trade show, without even setting up a booth. It's not a one-size-fits-all option, but if you're looking to gather leads in a non-traditional way, you can absolutely get the job done. The key is to be efficient and achieve maximum impact – so that your time spent pounding the event pavement has more than a few lukewarm leads and business cards to show for it. Below are 3 ways you can do that.
Be a Speaker, or Lead a Workshop, or Host a Demonstration
If you can wrangle it, this is a killer way to raise your profile at any trade show. You'll automatically have your business name in the event notes and on the schedule, so even before the workshop, talk or demo, you'll have reached new eyes. When exhibitors and attendees join your workshop or hear you talk, they'll be able to learn about you and your business without the salesy pressure of a one-on-one chat. And since you'll do a great job (you will, right?), leads will hang around after to talk more and exchange cards.
Sponsor Something
No doubt sponsoring the trade show itself is out of your budget – but that's not the only way to put your business name and logo on something at the event. Often businesses are able to sponsor smaller parts of the event, so think outside the box and make enquiries very early on. Consider sponsoring a workshop or expert talk on topics relevant to attendees. Or you might be able to sponsor a demonstration area where businesses show off their latest and greatest offerings. Even exhibitor-only areas like coffee or break rooms can offer a ton of exposure to exhibiting businesses.
Host an Event
If sponsor options during the show aren't open to you, host an off-site party, cocktail hour, or meet-up where trade show attendees and exhibitors can relax and talk after a long day on the event floor. These can be scheduled with the event organizers as well as other show sponsors. You can mix and mingle with potential leads, connect with new B2B contacts, and follow-up on conversations that you started earlier in the day at the show. It's a great way to reinforce your business brand, and facilitate more opportunities for you (and others as well!) to make valuable connections.
This isn't an easy way to get around exhibiting at an event – you'll still need to put in time, effort, and money to make an impact, and early planning is required. However, these options can offer you a little more flexibility at the event, and help you reach new contacts that might never have drifted over to your booth – even if you had one!
**Editor's Note: Please make sure all of your activities are sanctioned by the show and do not break show rules.
Partner Voices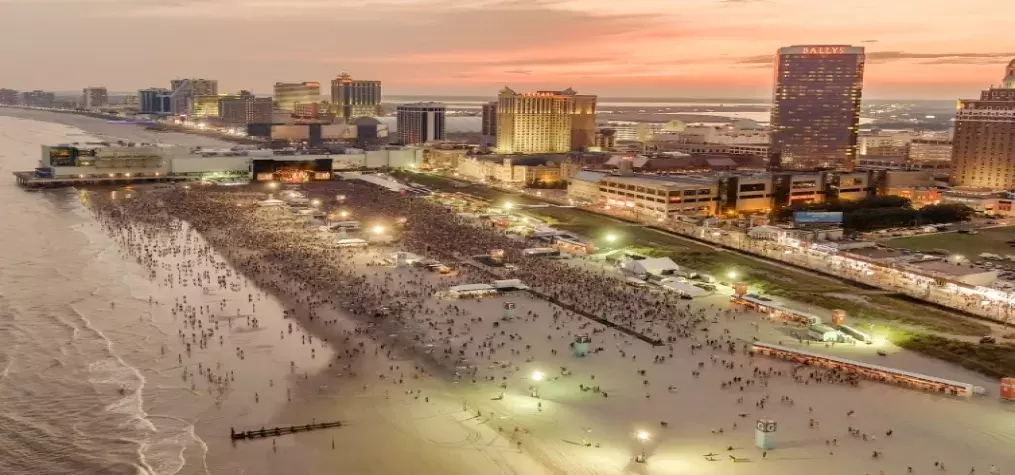 Caesars Entertainment strode into 2022 with its sights set on making the year one of innovation and renovation for the Empire as the company announced a $400 million, Las Vegas-style makeover for its Atlantic City properties. The master plan for the company's three East Coast properties -- Caesars, Harrah's, and Tropicana -- involves interior renovations, new celebrity dining concepts, and more to create the ultimate seaside conference destination.