How Human Behaviorism Plays a Role In Creating a Successful Virtual Event
October 30, 2020
The 2020 global pandemic has caused brands to rethink their approach to event marketing. Due to health guidelines, most in-person events have been canceled for the foreseeable future; yet, the event channel is still required to fill the sales funnel. As such, we have seen the "Big Pivot" to virtual to help reach the marketplace.
As brands and organizations wade into this new virtual event environment, it is important to examine how established learning theories and an emerging framework for addressing virtual audiences can inform the creative design and experiences delivered through virtual worlds. In considering this, companies that understand human behaviorism, cognitive learning and cognitive load — and more specifically, their role in virtual environments — are going to have an advantage in the marketplace.
Since the dawn of time, human behaviorism has allowed people to adapt, learn, and grow. We often use many of these principles in the live event space, perhaps without ever identifying it as such. For example, movement plays a large role in human history. We know humans are drawn to movement; in our primitive days, this helped to identify predators (today, it might mean noticing a speeding car racing toward you). Tapping into the senses is an easy way to "hook" an audience at a live event… who isn't drawn to the aroma of coffee or freshly baked cookies on a show floor?
When considering a virtual experience, one must also consider how senses, like movement, will play an attraction role. We use movement to draw attention with the ultimate goal of the attendee engaging with the brand. Incorporating appropriate movement (keeping in mind that a 15-inch computer screen is a much different experience), driving traffic, and keeping attendees engaged should funnel into education and networking.
Finding ways to engage and reinforce educational practices is important in the live world, but critical in this virtual one. Cognitive learning is said to have occurred when a person demonstrates the desired response when presented with a specific environmental stimulus; thus, the primary role of a brand utilizing behaviorist principles should focus on how to intentionally arrange the virtual ecosystem and the information provided to the attendee as he or she interacts with the environment in ways that shape behavior toward desired outcomes.
Creative practices that support learning, according to behaviorist theory, include the use of instructional cues with immediate reinforcement feedback, and learning. Brands can accomplish this by offering learning engagement practices such as instituting unique "Easter eggs," where attendees "experience" the brand in distinctive and unexpected ways, furthering the reaffirmation brand in the virtual space. Ultimately, understanding and applying human behaviorism to your creative thinking and the development of a virtual space will yield increased participation in the experience and amplified dwell times.
Cognitive load theory is built upon two commonly accepted ideas. The first is that there is a limit to how much new information the human brain can process at one time. The second is that there are no known limits to how much stored information can be processed simultaneously. The aim of cognitive load research as it relates to virtual creative development should concentrate on how to develop instructional techniques and recommendations that fit within the characteristics of working memory, to maximize the educational experience.
A key component to a successful virtual user experience accepts design considerations that aim to reduce cognitive load. When implementing design correctly, brands can use virtual worlds to implement highly interactive learning experiences for attendees that build on existing knowledge. Doing so allows the creative development to consider less content within the virtual experience if we tap into working memory. 
The event channel has been flirting with virtual for years; however, COVID-19 has accelerated the thinking, and organizations have had to quickly adapt. It is important to consider the UX and end in mind thinking as you ideate and strategize your virtual creative development.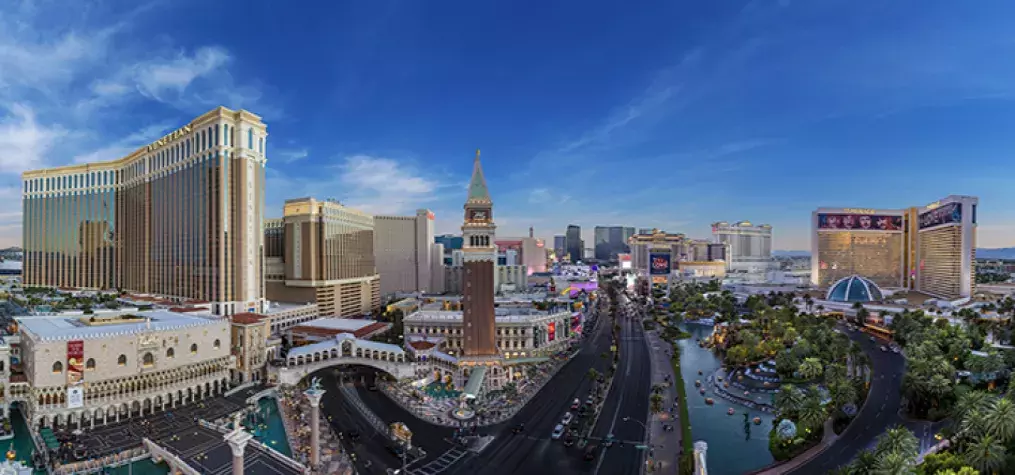 Less than six months ago, Lisa Messina joined the Las Vegas Convention and Visitors Authority (LVCVA) as the first-ever chief sales officer after leading the sales team at Caesars Entertainment. A 12-year Las Vegas resident, Messina is a graduate of Cornell University's School of Hotel Administration and serves on MPI International's board of directors. TSNN had a chance to catch up with this dynamic leader and talk to her about her vision for the new role, current shifts in the trade show industry, creating more diversity and equity within the organization, and advice to future female leaders. Lisa Messina, Chief Sales Officer, LVCVA With Las Vegas becoming The Greatest Arena on EarthTM, what are some of the things you're most excited about in your role? Our team was at The Big Game's handoff ceremony earlier this month, and I couldn't help but think, "We're going to crush it next year!" These high-profile events and venues not only drive excitement, but also provide unmatched opportunities for event planners. Allegiant Stadium hosts events from 10 to 65,000 people and offers on-field experiences. Formula 1 Grand Prix will take place in Las Vegas in November, after the year-one F1 race, the four-story paddock building will be available for buyouts and will also offer daily ride-along experiences that will be available for groups. And, of course, the MSG Sphere officially announced that it will open in September, ahead of schedule, with a U2 residency. It's going to be the most technologically advanced venue as far as lighting, sound, feel, and even scent, and it will be available for buyouts and next-level sponsorships inside and outside. There's no ceiling to what you can do when you're doing events in Las Vegas. Allegiant Stadium As the trade show and convention business returns to the pre-pandemic levels, what shifts are you noticing and how do you think they will impact the industry going forward? Our trade show organizers are very focused on driving customer experience. Most of our organizers are reporting stronger exhibitor numbers and increased numbers of new exhibitors, with trade shows proving to be almost or above 2019 levels. Now our organizers are really doubling down on driving attendance and focusing on the data to provide that individualized, customized experience to help attendees meet their goals and get the best value. Some companies continue to be cautiously optimistic with their organizational spend when it comes to sending attendees, but I think it will continue to improve. As the U.S. Travel Association makes more progress on the U.S. visa situation, we also expect a growing influx of international attendees. What are some innovative ways the LVCVA helps trade show and convention organizers deliver the most value for their events? We focus on customer experience in the same way that trade show organizers are thinking about it. We got rave reviews with the West Hall Expansion of the Las Vegas Convention Center (LVCC), so over the next two years, we will be renovating the North and the Central halls, which will include not just the same look and feel, but also the digital experiences that can be leveraged for branding and sponsorship opportunities. Vegas Loop, the underground transportation system designed by The Boring Company, is also a way we have enhanced the customer experience. Vegas Loop at the LVCC has transported more than 900,000 convention attendees across the campus since its 2021 launch. Last summer, Resorts World and The Boring Company opened the first resort stop at the Resorts World Las Vegas , with plans to expand throughout the resort corridor, including downtown Las Vegas, Allegiant Stadium and Harry Reid International Airport. The LVCVA also purchased the Las Vegas Monorail in 2020, the 3.9-mile-long elevated transportation system that connects eight resorts directly to the convention center campus. This is the only rail system in the world that integrates fares directly into show badges and registration. For trade show organizers, these transportation options mean saving time, money and effort when it comes to moving groups from the hotels to LVCC and around the city. Also, the more we can focus on building the infrastructure around the convention center, the more it supports the customer experience and ultimately supports our trade show organizers. Scheduled to debut in Q4, Fontainebleau Las Vegas will offer 3,700 hotel rooms and 550,000 square feet of meeting and convention space next to LVCC. What are some of the plans for advancing DEI (diversity, equity and inclusion) within your organization? We're currently partnering with instead of working with a leading consulting firm, to lay the foundation and create a solid DEI plan and be the leader when it comes to DEI initiatives. The heart of that journey with the consulting firm is also talking to our customers about their strategic approaches to DEI and driving innovation in this space. What are your favorite ways to recharge? My husband and I have an RV and we're outdoorsy people. So, while we have over 150,000 world-class hotel rooms and renowned restaurants right outside our doorstep, one of my favorite things to do is get out to Red Rock Canyon, the Valley of Fire, and Lake Mead. Five of the top national parks are within a three-hour drive from Las Vegas, so there's a lot you can do. We love balancing the energy of Las Vegas with nature, and we're noticing that a lot of attendees add activities off the Strip when they come here. Valley of Fire What advice would you give to women following leadership paths in destination marketing? I think it's about being laser-focused on what you want to accomplish; building a team around you that lifts you and helps you achieve your goals; and being humble and realizing that you do it as a group. No one gets this done alone. Thankfully, there are a lot of women in leadership in this organization, in our customers' organizations, and in this city that we can be really proud of. We're a formidable force that is making things happen. This interview has been edited and condensed. This article is exclusively sponsored by the Las Vegas Convention & Visitors Authority. For more information, visit HERE.