How to Use Creative Visual Marketing to Boost Experiential in the Age of COVID-19
July 28, 2020
After months of social distancing, people are craving human connection more than ever. As stay-at-home orders expire and the country reopens in some areas, people will return to life — not necessarily as they knew it, but life nonetheless. Restaurants are allowing dine-in customers in limited numbers, and stores are once again opening their doors, albeit cautiously.
Another part of life that will return? Experiential marketing. Although the country has been quiet for several months, brands have not. While the world embraces its new normal, experiential marketing will do likewise.
Creating and executing brand experiences will look very different because of COVID-19, and the same old event marketing tactics won't do. In this new reality, experiences once meant to be tangible will focus more on creative visual marketing.
Look, Don't Touch
Two potential challenges come up as we learn how to use visual marketing to host events in a COVID-19 world:
Cost: 

Creating large displays might max out your event marketing budget. Design experiences that rely on only a few staffers. How? Create large visual interactions that can serve as photo-opp backgrounds, for example. Simplify the experience to make it hyper-focused, memorable, and — most importantly — powerful.

Interaction: 

Be careful not to let the visual emphasis of your experience cause it to feel impersonal. Design your experience around different types of contactless interaction, and flex your creative muscles. When possible, use technology for contact-free interactions. As we've seen throughout the pandemic, it's amazing what tech can do to connect people without physically connecting.
New Experiential in a New Normal
The notion that people love to get free merchandise at events remains true. But it's not exactly easy to hand out physical rewards like branded T-shirts, giveaway prizes, and keychains in a way that is both safe and sanitary. How do we do this in a world that will likely feel the effects of COVID-19 long into the future?
Find methods to distribute merchandise that both minimize human contact and contact with surfaces everyone will touch. 

All brand ambassadors should be required to wear masks and gloves to prevent the spread of infection. 

Ensure that all attendees practice social distancing and thorough sanitization processes.

Consider offering digital giveaways and rewards. Email gift cards to participants, or let people design their own shirts and then mail them to the winners after the event.
The world looks different now. Just because extra precautions are needed to confront these new experiential event marketing challenges, there is no reason gatherings can't still be an incredible way to connect and gather.
Our experiential event marketing tactics just might have to become more creative. We're moving through an unprecedented crisis, and so is our industry. That said, our world is craving connection more than ever before — safe and strategic experiential marketing can bring it to them.
Don't miss any event-related news: Sign up for our weekly e-newsletter HERE and engage with us on Twitter, Facebook, LinkedIn and Instagram!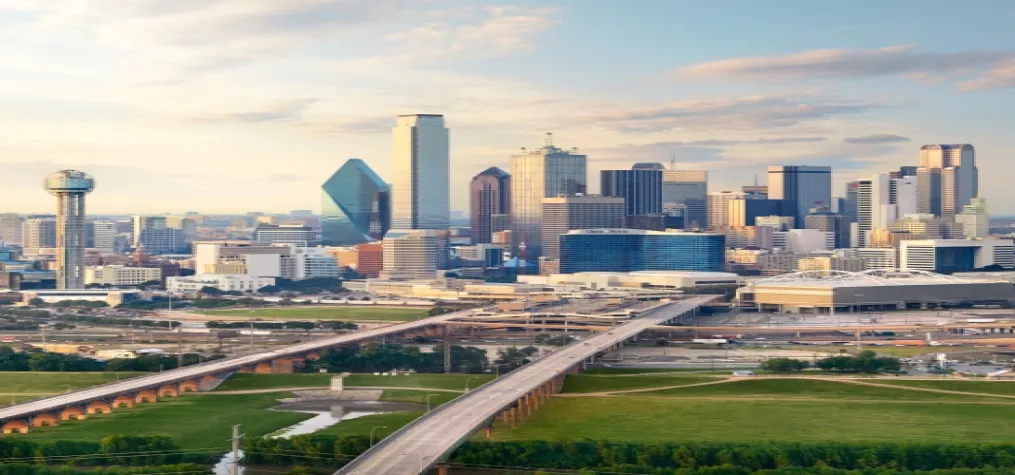 Dallas already boasts 35,000 hotel rooms, award-winning global cuisine, and a walkable downtown. But we are just getting started. Visit Dallas is thrilled to announce that the city of Dallas is doubling down with a massive new convention center and entertainment district. Featuring 800,000 square feet of exhibit area, 260,000 square feet of meeting rooms, and 170,000 square feet of ballroom. The center will connect business travelers with dining and shopping options in the popular Cedars District means more places to get down to business, and even more ways to unwind. "Dallas is already a great meetings and conventions destination, with the accessibility of two major airports, affordable labor, and an outstanding hotel product," said D. Bradley Kent, Visit Dallas senior vice president and chief sales officer. "The new center and Convention Center District will enhance Dallas' competitive position and are exactly what our customers' need and have been asking for." What's New – AT&T Discovery District Located in the heart of Downtown Dallas, this new district on the AT&T corporate campus is tailor-made for groups of all sizes. It boasts a multi-sensory experience, including outdoor event space, the AT&T Theater, and multiple dining outlets including JAXON Beer Garden and The Exchange, a bustling food hall. Hotels Coming Soon Names like the JW Marriott (Downtown), lnterContinental Dallas (Uptown), and Hotel Swexan (Uptown) are adding luxury amenities and bountiful event spaces. The projects will debut in 2023 and beyond. JW Marriott This new, 15-story, 283-room hotel will open in the heart of the city's downtown Arts District this year. The property features a 25,000-square-foot grand ballroom, as well as a spa, restaurant, lobby bar, fitness center, and a rooftop pool deck and bar. InterContinental Dallas  Located in Cityplace Tower in Uptown, InterContinental Dallas will feature sweeping panoramic views of the Dallas skyline. Guests will enjoy spacious, high-end rooms and amenities, including more than 21,000 square feet of event space.   Hotel Swexan Hotel Swexan, a new, 22-story luxury property, is rising in Uptown's Harwood District and will make its mark on the Dallas skyline. Opening this year, it is a sculptural building with cantilevered upper floors, as well as a 75-foot rooftop infinity-edge swimming pool and a hidden underground lounge.