TVs and Selfie Stations Aren't Enough—Today's Event Attendees Have Bigger Tech Expectations
February 21, 2023
The pandemic brought every business that relied on in-person meetings, from multinational corporations to small local businesses, to a grinding halt—effectively emptying convention centers and shuttering hotels. Though many events were canceled, some organizers created virtual events to keep in touch with exhibitors and retailers, albeit digitally.  
Today, life and business are slowly finding relative normalcy. Trade shows are back, and in-person events are on track to gain massive amounts of attendance. Although many people are excited to interact in public spaces with others again, it is important to note that the last two years have created shifts in how consumers engage with marketing efforts, advertisements and the general sales process as it relates to trade show events. 
How Have Consumer Expectations About In-Person Events Shifted?
As consumers, our attention spans are shrinking. Popular research suggests that human attention spans shrunk to just eight seconds in a 15-year time span. In most cases, this leaves marketers with the daunting task of grabbing people's attention while also engaging them in something that is interactive and educational. Combining interactivity, engagement and learning all into one environment is the bare minimum for meeting consumer expectations at in-person events for optimal success. 
Additionally, consumers have higher expectations regarding speed, ease of access and the use of technology to learn about new things or get answers to their questions. Too many times, companies set up their trade show booths with simple graphics, brochures and company representatives. Event attendees cruise right by with a friendly smile, and that's about it. People need to be pulled in, and the use of technology and strong design is an excellent way to grab attention from consumers who have new expectations. 
A study by Gartner shows that 80% of B2B sales interactions will likely occur in digital channels by 2025. Buyers have no interest in going back to the old ways of talking with salespeople. Because many processes have transformed into remote, automated or otherwise digital, buyers want that same ease of access in real-world events as well. Many buyers expect information that is easy to digest and trustworthy guidance to help them make the right business decisions. This is where marketing efforts make the most impact. People want to feel important and valued, with a personalized sales process tailored to their specific needs. Brands can meet these demands by preparing their booths and presentations at trade shows with new consumer expectations in mind. 
Which New Technologies Will Satisfy Show Attendees With Higher Expectations?
Trade show booths with simple graphics, brochures and company representatives will no longer cut it. Organizations can easily add more creativity and technological prowess to their marketing approaches for optimal buyer interactions. Trade show professionals should use newer technology to make their booths even more exciting. Here are three newer technologies companies can incorporate to satisfy both in-person and hybrid event attendees with higher expectations: 
1. Interactive Touch Panels
Don't underestimate the increasing trend of interactive touch displays when it comes to engaging consumers. Companies can use these forms of newer technology to boost client interactions and increase sales. Consumers want product tours and solution selections that happen through interactive experiences where consumers can identify issues they wish to address and get curated recommendations on what your company offers. 
2. Educational Games and Activities
Educational games and activities are easy ways to entertain consumers, share rewards and improve product education. Using LED screens and building immersive environments where people can "step into" your product or interact with it encourage retention and ultimately influence purchasing decisions. Adding a fun experience can draw people in while also helping them understand the value the product brings.
3. LED Walls and Floors
Instead of the regular brochures and sales representatives, companies can use LED walls and floor designs at events. Buyers are used to gathering information, reading reviews and watching videos. Brochures feel outdated, while LED floors and walls help consumers interact more closely with your product and learn about your brand. They also allow you to stand out from all the other booths by immersing buyers in a memorable experience.
Brands need to shift their attention to what they can do to make their trade show experiences more interactive. In doing so, they can draw more potential customers to their booths, initiate positive experiences that people associate with the brand and help people make informed judgments by tailoring the sales process to them.  

Don't miss any event-related news: Sign up for our weekly e-newsletter HERE, listen to our latest podcast HERE and engage with us on Twitter, Facebook, LinkedIn and Instagram!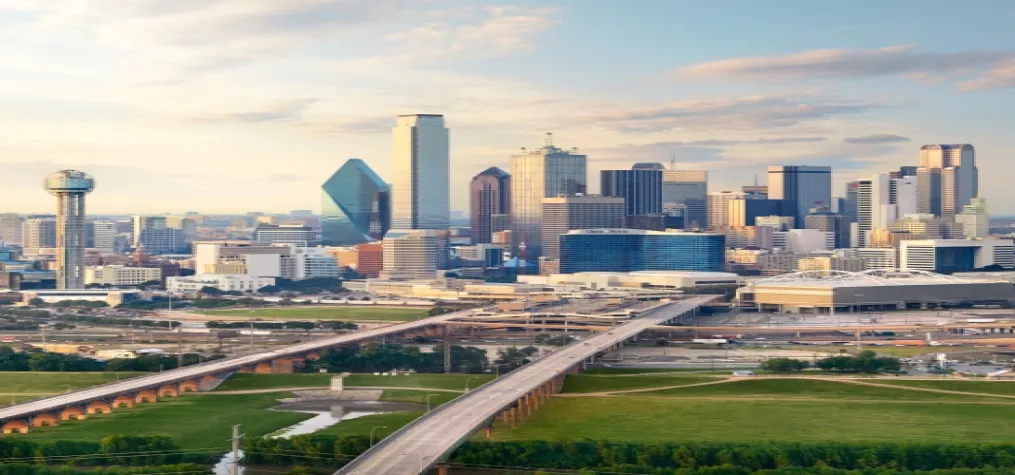 Dallas already boasts 35,000 hotel rooms, award-winning global cuisine, and a walkable downtown. But we are just getting started. Visit Dallas is thrilled to announce that the city of Dallas is doubling down with a massive new convention center and entertainment district. Featuring 800,000 square feet of exhibit area, 260,000 square feet of meeting rooms, and 170,000 square feet of ballroom. The center will connect business travelers with dining and shopping options in the popular Cedars District means more places to get down to business, and even more ways to unwind. "Dallas is already a great meetings and conventions destination, with the accessibility of two major airports, affordable labor, and an outstanding hotel product," said D. Bradley Kent, Visit Dallas senior vice president and chief sales officer. "The new center and Convention Center District will enhance Dallas' competitive position and are exactly what our customers' need and have been asking for." What's New – AT&T Discovery District Located in the heart of Downtown Dallas, this new district on the AT&T corporate campus is tailor-made for groups of all sizes. It boasts a multi-sensory experience, including outdoor event space, the AT&T Theater, and multiple dining outlets including JAXON Beer Garden and The Exchange, a bustling food hall. Hotels Coming Soon Names like the JW Marriott (Downtown), lnterContinental Dallas (Uptown), and Hotel Swexan (Uptown) are adding luxury amenities and bountiful event spaces. The projects will debut in 2023 and beyond. JW Marriott This new, 15-story, 283-room hotel will open in the heart of the city's downtown Arts District this year. The property features a 25,000-square-foot grand ballroom, as well as a spa, restaurant, lobby bar, fitness center, and a rooftop pool deck and bar. InterContinental Dallas  Located in Cityplace Tower in Uptown, InterContinental Dallas will feature sweeping panoramic views of the Dallas skyline. Guests will enjoy spacious, high-end rooms and amenities, including more than 21,000 square feet of event space.   Hotel Swexan Hotel Swexan, a new, 22-story luxury property, is rising in Uptown's Harwood District and will make its mark on the Dallas skyline. Opening this year, it is a sculptural building with cantilevered upper floors, as well as a 75-foot rooftop infinity-edge swimming pool and a hidden underground lounge.