21 Things You Never Want To Hear in Your Trade Show Booth
February 9, 2013
It's great to hear visitors to your trade show booth say things like, "You've got just what I need!" or "We love working with your company!" or "Your booth really caught my eye!"
But because trade shows are so complicated, it's possible that, no matter how much you prepare, something could go wrong. And as the trade show manager, you're probably the first one who's going to hear about it.
How bad could it be? Well, hearing any of these 21 things in your trade show exhibit will sound as bad as fingernails on a chalkboard:
During set up:
"Your shipper's truck driver never arrived at the loading dock."
"We can't find your shipping containers."
"Sorry, that early-bird discount has expired. Now it costs 30% more."
"I don't know how to set up your booth – and I can't find the instructions."
"You're not allowed to set that up by yourself."
"Our other booth staffer missed his flight last night."
"Our other booth staffer got violently sick last night."
"Our other booth staffer shaved his head and joined a cult last night."
"Your trade show booth breaks 3 trade show booth size regulations."
During the show:
"Is that a typo on your booth graphics?"
"Our internet connection went down."
"Actually, we just signed a deal with your competitor two aisles over."
"According to our lawyers, your new product infringes on our patent."
"Hi, my boss asked me to sub for him booth staffing. It's my first day of work for the company."
"Wow, you're still offering that technology?"
"I want to talk to your boss, right now!"
"That's not what your local office said."
"That's not what your headquarters said."
"That's an interesting product feature, but it really doesn't solve my needs."
"So, what is it that your company does?"
After the show:
"I thought you packed the leads!"
What can you do if you hear words like these in your booth? Forewarned is forearmed.
Have a thick hide, but a soft touch. Keep your calm, and be flexible to find unconventional solutions. Handle the situation well, and then you might hear your boss say, "I'm sure glad you were there to save the day!"
What have you heard in your trade show booth that made you cringe? Let us know in the comments box below.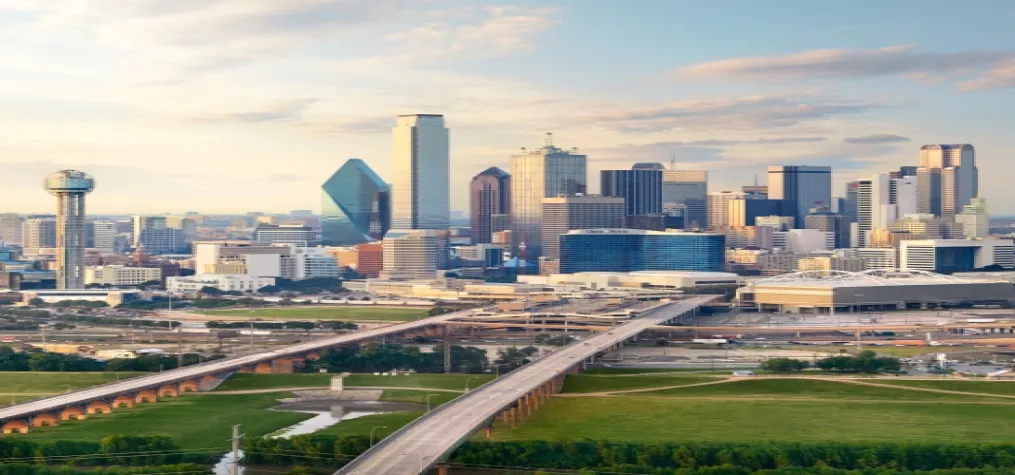 Dallas already boasts 35,000 hotel rooms, award-winning global cuisine, and a walkable downtown. But we are just getting started. Visit Dallas is thrilled to announce that the city of Dallas is doubling down with a massive new convention center and entertainment district. Featuring 800,000 square feet of exhibit area, 260,000 square feet of meeting rooms, and 170,000 square feet of ballroom. The center will connect business travelers with dining and shopping options in the popular Cedars District means more places to get down to business, and even more ways to unwind. "Dallas is already a great meetings and conventions destination, with the accessibility of two major airports, affordable labor, and an outstanding hotel product," said D. Bradley Kent, Visit Dallas senior vice president and chief sales officer. "The new center and Convention Center District will enhance Dallas' competitive position and are exactly what our customers' need and have been asking for." What's New – AT&T Discovery District Located in the heart of Downtown Dallas, this new district on the AT&T corporate campus is tailor-made for groups of all sizes. It boasts a multi-sensory experience, including outdoor event space, the AT&T Theater, and multiple dining outlets including JAXON Beer Garden and The Exchange, a bustling food hall. Hotels Coming Soon Names like the JW Marriott (Downtown), lnterContinental Dallas (Uptown), and Hotel Swexan (Uptown) are adding luxury amenities and bountiful event spaces. The projects will debut in 2023 and beyond. JW Marriott This new, 15-story, 283-room hotel will open in the heart of the city's downtown Arts District this year. The property features a 25,000-square-foot grand ballroom, as well as a spa, restaurant, lobby bar, fitness center, and a rooftop pool deck and bar. InterContinental Dallas  Located in Cityplace Tower in Uptown, InterContinental Dallas will feature sweeping panoramic views of the Dallas skyline. Guests will enjoy spacious, high-end rooms and amenities, including more than 21,000 square feet of event space.   Hotel Swexan Hotel Swexan, a new, 22-story luxury property, is rising in Uptown's Harwood District and will make its mark on the Dallas skyline. Opening this year, it is a sculptural building with cantilevered upper floors, as well as a 75-foot rooftop infinity-edge swimming pool and a hidden underground lounge.