3 Rules to Set for Trade Show Booth Staffers
March 27, 2014
Unlike most other forms of marketing, exhibiting at a trade show gives businesses the invaluable opportunity to have face-to-face interactions with prospects. Exhibitors need to develop their event plan with this unique advantage in mind.
If booth staffers are highly skilled and well-trained, they could be able to develop key business relationships and build strong lead capture lists. To maximize the chances of those outcomes, exhibitors should establish these three ground rules for their trade show staff members:
1) Don't let staff member's text
Mobile devices can be excellent trade show tools. Exhibitors that use mobile trade show apps make their lead generation processes much simpler and better organized. However, staff managers should make sure that booth staffers are using their phones for trade show purposes, not personal ones. As EventSpeak recently pointed out, booth staffers who are glued to their smartphones or tablets during the conference often come off as disinterested and rude. If attendees see staff member's texting, they may decide to pass on that exhibit and move on to one with more engaging booth staffers.
2) Stay energetic at all times
Staff members should strive to remain highly enthusiastic throughout the event. By the end of the trade show, booth staffers may be exhausted from hours of standing around on the floor. This is when staff managers should encourage them to stay energetic.
One helpful way to keep booth staffers lively is to have them engaged in games or activities with attendees. Not only will this make things more exciting for booth staffers, it will give attendees a more memorable experience.
3) Stick to a plan
Exhibitors should have an event checklist planned for every trade show that outlines specific objectives for booth staffers. Whether exhibitors want sales orders, qualified leads or increased product awareness, they should be sure that staff members stick to a focused strategy and meet their benchmarks.
For more useful exhibitor info, download, the 7 Deadly Sins of Tradeshow Exhibiting (And How to Avoid Them).
Link urls:
http://eventspeak.com/prepare-booth-staffers-trade-show/
http://offers.bartizan.com/7-deadly-sins-tradeshow-exhibitin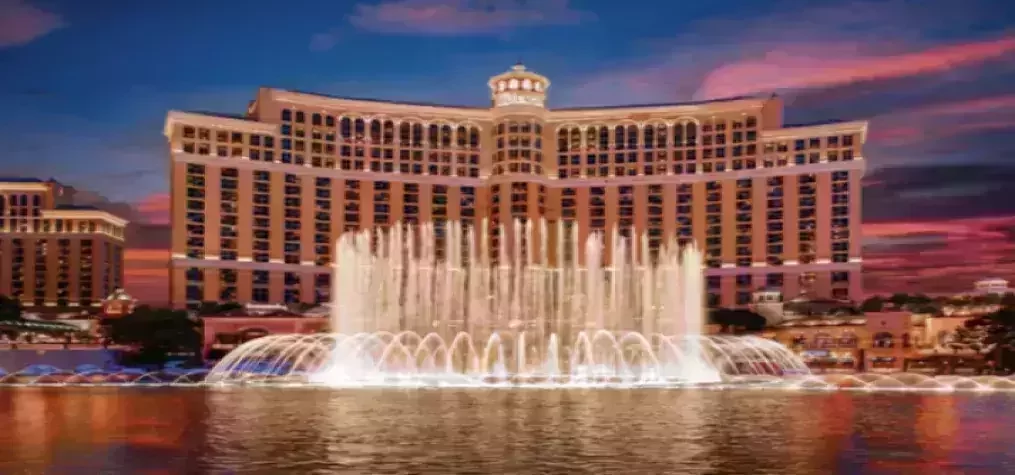 HERE, hosting responsible meetings and caring for our communities are top priorities. Through its 'Focused on What Matters: Embracing Humanity and Protecting the Planet' philosophy, MGM Resorts commits to creating a more sustainable future, while striving to make an impact in the lives of employees, guests, and the communities in which it operates. Water Stewardship Efforts MGM Resorts understands the importance of using water efficiently, especially in the desert destination of Las Vegas. Conserving water has always been part of the mission, but MGM Resorts has expanded its ambition into water stewardship. In 2022, MGM Resorts President and CEO Bill Hornbuckle signed the CEO Water Mandate—a UN Global Compact initiative mobilizing business leaders to advance water stewardship. MGM Resorts International was the first gaming company to take this important step. MGM Resorts replaced 200,000 square feet of real grass with drought-tolerant landscaping in Las Vegas. MGM Resorts pledges to reduce water withdrawal intensity by 33% by 2025 and by 35% by 2030. From 2007-2021, use of more than 5.6 billion gallons of water was avoided because of conservation efforts. Caring for One Another MGM Resorts' Food Donations Program collects and preserves unserved food from conventions held at MGM Resorts properties, then safely donates to food insecure people in the community. Since the program's launch in 2016, more than 3.7 million meals toward a 2025 goal of 5 million meals have been donated into the community. Donations include: Unserved perishable prepared foods from events Perishable unprepared food from MGM Resorts' kitchens Nonperishable food items from minibars and warehouses The collaboration with Southern Nevada's primary food bank, Three Square, has developed the infrastructure needed to safely collect, transport, and store food from MGM Resorts properties in Las Vegas, reducing food waste while serving the community. Fostering Diversity and Inclusion To MGM Resorts, a diverse and talented workforce is essential to success. By cultivating innovative strategies that consider multiple perspectives and viewpoints, the company creates an inclusive workplace culture that benefits its employees and community. MGM Resorts takes pride in being a welcoming home for veterans, individuals with disabilities, people from diverse backgrounds, LGBTQ+ community members, and more. This commitment to inclusion is reflected in the company's recruitment and hiring practices and its social responsibility initiatives. From the workplace to the community, MGM Resorts' commitment to diversity, equity and inclusion remains unwavering, and its efforts continue to create a more equitable and sustainable world for all. MGM Resorts understands its responsibility to contribute to the social and economic progress of the communities in which it operates. HERE, we embrace humanity.