How to Become a Trade Show G.E.N.I.U.S.
May 31, 2012
Want to be a smarter exhibitor? Not just above-average, slightly ahead of the pack, but a full-blown trade show marketing genius? Then follow these 6 (not so easy, but worthwhile) steps:
Be Genuine
Be Experimental
Be A Nerd
GoInternational
Be Useful
Drive Sales
Be Genuine
Trade shows offer a huge opportunity to gain exposure for your company's brand image. So make your trade show exhibit true to the heart of your brand. Trade shows let you go beyond just your brand colors and taglines. You can create an entire experience that helps your visitors connect to what makes your company genuinely different — and better — than your competitors.
Get prospects involved and engaged with activities that embody the best of your brand. And set the stage for a deeper personal relationship between your company and your clients and prospects.
Be Experimental
Don't get stuck doing the same-old, same-old, just because you've always done it that way. Great marketers are always testing new waters — without throwing the baby out with the bathwater. Experiment with new booth staffers, new training methods, new exhibit layouts, new promotional ideas, new booth sizes, new shows and more.
Ask your peers what they've done to boost results, adapt their ideas for your situation, test, measure and retain the best winning ideas. Just be sure to set expectations with your bosses that you are not expecting to succeed on 100 percent of your tests, but need to keep experimenting or you risk being left behind.
Be a Nerd
I'm not asking you to start wearing pocket protectors or to fix your glasses with tape. To be a trade show genius requires using more tools than paper and pencil. It means going to school on new technology that is revolutionizing trade shows. So go beyond knowing what Twitter is, to actually pre-scheduling a pre-show promotion campaign of tweets via a free account on www.hootsuite.com.
Learn how to take the Excel file loaded on the USB drive you get when you return the show's rental lead retrieval machine, and import it into your company's marketing database for quicker lead fulfillment. Get the best content on your website adapted into an iPad app that lets your booth staffers better interact with attendees anywhere in your trade show displays. Go ahead and get techy; it's never been cooler.
Go International
There are 7 convention centers outside the U.S. that are larger than McCormick place, the biggest the U.S. has to offer. What's more, a new facility being built in Shanghai, China will be twice the size of the next largest existing show hall.
Moreover, 75 percent of the world's economy lies outside our shores. So pack your bags and go! Just do your homework on the differences in exhibiting overseas, such as how attendees interact (more about relationship building), promotions (privacy laws make it harder to reach attendees directly pre-show), costs (show space may cost less, but travel and hotel costs cost more) and more. We have done a lot of the homework for you – just click to request your international exhibiting white paper.
Be Useful
Increase your social intelligence by making yourself more useful to all the stakeholders of your trade show program. Help your sales manager drive more sales from your trade show leads by finding out what questions booth staffers should ask to qualify attendees in your trade show booths. Then your sales manager will be more willing to let you handpick your favorite booth staffers. Provide answers quickly to your exhibit house account executive (such as approval on graphics files) and you'll build up a reserve of goodwill you can call upon for help in an emergency. And most of all ask your top management what are their main goals for exhibiting at trade shows – then measure and report how your program achieved those goals.
Drive Sales
Perhaps the smartest thing you can do for your trade show career is be known as a rainmaker that positively moves the dial generating revenue. You drive sales by going to the shows where your buyers walk the aisles, pulling them into your trade show exhibits with enticing promotions, engaging staffers, and attention-getting exhibits, then giving the best leads to your sales force and finally proving those leads generated sales through measurement. Prove that you can profitably generate sales with your trade show program and you'll soon be known as an exhibiting Einstein.
Stretch your exhibiting brainpower by pursuing some or all of these six ideas. You'll be seen as the genius within your company that knows how to get the most out of trade shows.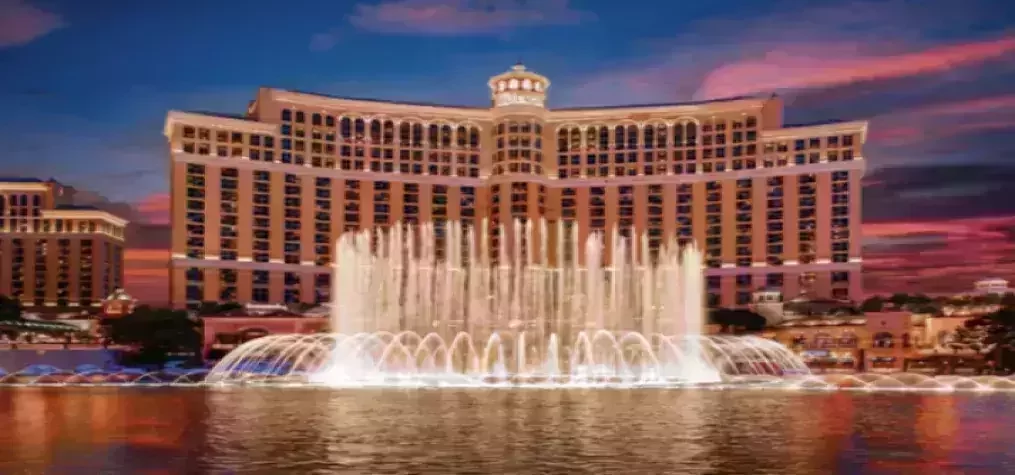 HERE, hosting responsible meetings and caring for our communities are top priorities. Through its 'Focused on What Matters: Embracing Humanity and Protecting the Planet' philosophy, MGM Resorts commits to creating a more sustainable future, while striving to make an impact in the lives of employees, guests, and the communities in which it operates. Water Stewardship Efforts MGM Resorts understands the importance of using water efficiently, especially in the desert destination of Las Vegas. Conserving water has always been part of the mission, but MGM Resorts has expanded its ambition into water stewardship. In 2022, MGM Resorts President and CEO Bill Hornbuckle signed the CEO Water Mandate—a UN Global Compact initiative mobilizing business leaders to advance water stewardship. MGM Resorts International was the first gaming company to take this important step. MGM Resorts replaced 200,000 square feet of real grass with drought-tolerant landscaping in Las Vegas. MGM Resorts pledges to reduce water withdrawal intensity by 33% by 2025 and by 35% by 2030. From 2007-2021, use of more than 5.6 billion gallons of water was avoided because of conservation efforts. Caring for One Another MGM Resorts' Food Donations Program collects and preserves unserved food from conventions held at MGM Resorts properties, then safely donates to food insecure people in the community. Since the program's launch in 2016, more than 3.7 million meals toward a 2025 goal of 5 million meals have been donated into the community. Donations include: Unserved perishable prepared foods from events Perishable unprepared food from MGM Resorts' kitchens Nonperishable food items from minibars and warehouses The collaboration with Southern Nevada's primary food bank, Three Square, has developed the infrastructure needed to safely collect, transport, and store food from MGM Resorts properties in Las Vegas, reducing food waste while serving the community. Fostering Diversity and Inclusion To MGM Resorts, a diverse and talented workforce is essential to success. By cultivating innovative strategies that consider multiple perspectives and viewpoints, the company creates an inclusive workplace culture that benefits its employees and community. MGM Resorts takes pride in being a welcoming home for veterans, individuals with disabilities, people from diverse backgrounds, LGBTQ+ community members, and more. This commitment to inclusion is reflected in the company's recruitment and hiring practices and its social responsibility initiatives. From the workplace to the community, MGM Resorts' commitment to diversity, equity and inclusion remains unwavering, and its efforts continue to create a more equitable and sustainable world for all. MGM Resorts understands its responsibility to contribute to the social and economic progress of the communities in which it operates. HERE, we embrace humanity.