Why Everyone Should Celebrate a Thriving Exhibitions Industry
June 9, 2015
There is an important behavioral shift underway, one that has huge implications for businesses, organizations and local communities. That change? The growing preference of experience.
While digital marketing continues to grow, in parallel, there is an increased desire for experiences, seen across the board but particularly with Millennials and GenZ. Researchers at Ad Age identified this trend in a recent report, noting that overall promotion, events and experiential agency revenue is growing at a greater rate than advertising, PR, and media.
Certainly, event marketers should rejoice, but this news has implications far beyond the exhibition industry. When the event industry grows, so does business. All business. The exhibitions and events industry is a critical economic driver locally and globally, generating revenue for local companies and creating jobs, while driving business connections and sales. Beyond the event itself, attendees drive revenue into host cities by frequenting mom and pop businesses, dining at local restaurants, and using travel and hospitality providers in the vicinity. Here's a breakdown of the economic power of the exhibitions industry:
For Businesses
Exhibitions and events enable buyers, sellers and other stakeholders to connect face-to-face with more effectiveness than any other communications channel. This face-to-face engagement is what helps create strong business and personal relationships, and 95 percent of professionals say face-to-face events are key to fostering successful business connections and 87 percent of attendees say live meetings are essential for closing deals*. In addition, exhibiting at trade shows proves valuable for companies looking to reach new customers, with marketers stating they find more and better qualified leads at trade shows versus other marketing channels.**
For Organizations
Face-to-face events are literally connected to and used by every business sector, interest group and association. From tile manufacturers to medical equipment specialists, pet product companies to food and beverage providers – this industry covers it all. Exhibitions are a primary way to keep key communities connected in order to share innovations, education, and make professional contacts.
For Local Communities
According to CEIR, the U.S. exhibitions industry contributes more than $79.3 billion directly to the GDP in attendee and exhibitor spending. Events and exhibitions also support 1.8 million jobs across the country and generate $88 billion in federal, state and local taxes each year which funds and supports our communities, according to CIC.
To keep our economy going, and business moving forward, I hope you'll join Freeman in supporting the Exhibitions Mean Business campaign and the signature Exhibition Day event, taking place in Washington, D.C., on June 8 and 9.
We'll share with lawmakers the significant impact the exhibitions and events industry has on the economy, as well as discuss how regulatory decisions impact the industry's ability to make these positive economic contributions. Follow us at @freemanco and @freemanxp, and #ExhibitionsDay.
*Why Real Face Time Will Always Matter – Inc, September 22, 2014
** The Most Effective B2B Lead Generation Tactics – MarketingProfs, November 2014
This article was first published on Freeman's blog HERE.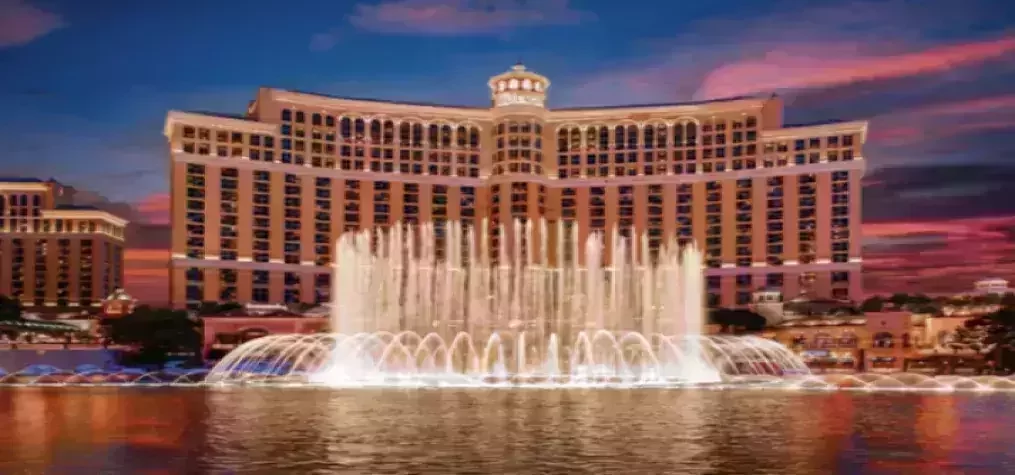 HERE, hosting responsible meetings and caring for our communities are top priorities. Through its 'Focused on What Matters: Embracing Humanity and Protecting the Planet' philosophy, MGM Resorts commits to creating a more sustainable future, while striving to make an impact in the lives of employees, guests, and the communities in which it operates. Water Stewardship Efforts MGM Resorts understands the importance of using water efficiently, especially in the desert destination of Las Vegas. Conserving water has always been part of the mission, but MGM Resorts has expanded its ambition into water stewardship. In 2022, MGM Resorts President and CEO Bill Hornbuckle signed the CEO Water Mandate—a UN Global Compact initiative mobilizing business leaders to advance water stewardship. MGM Resorts International was the first gaming company to take this important step. MGM Resorts replaced 200,000 square feet of real grass with drought-tolerant landscaping in Las Vegas. MGM Resorts pledges to reduce water withdrawal intensity by 33% by 2025 and by 35% by 2030. From 2007-2021, use of more than 5.6 billion gallons of water was avoided because of conservation efforts. Caring for One Another MGM Resorts' Food Donations Program collects and preserves unserved food from conventions held at MGM Resorts properties, then safely donates to food insecure people in the community. Since the program's launch in 2016, more than 3.7 million meals toward a 2025 goal of 5 million meals have been donated into the community. Donations include: Unserved perishable prepared foods from events Perishable unprepared food from MGM Resorts' kitchens Nonperishable food items from minibars and warehouses The collaboration with Southern Nevada's primary food bank, Three Square, has developed the infrastructure needed to safely collect, transport, and store food from MGM Resorts properties in Las Vegas, reducing food waste while serving the community. Fostering Diversity and Inclusion To MGM Resorts, a diverse and talented workforce is essential to success. By cultivating innovative strategies that consider multiple perspectives and viewpoints, the company creates an inclusive workplace culture that benefits its employees and community. MGM Resorts takes pride in being a welcoming home for veterans, individuals with disabilities, people from diverse backgrounds, LGBTQ+ community members, and more. This commitment to inclusion is reflected in the company's recruitment and hiring practices and its social responsibility initiatives. From the workplace to the community, MGM Resorts' commitment to diversity, equity and inclusion remains unwavering, and its efforts continue to create a more equitable and sustainable world for all. MGM Resorts understands its responsibility to contribute to the social and economic progress of the communities in which it operates. HERE, we embrace humanity.