Informa Continues Expansion Into Specialist B2B Foodservice Market With Acquisition of Winsight for $380 Million
May 18, 2023
Leading international live and on-demand events, academic and digital services group, Informa, has further bolstered its position in the growing specialist B2B foodservice market with the acquisition of Winsight, a leading specialist B2B events, data and media group focused on the food and beverage industry, for $380 million. 
The combination of Winsight with Informa's existing B2B foodservice portfolio significantly enhances Informa's established position in this large and growing marketing by bringing together leading specialist brands in live and on-demand events.
"Following on from the acquisition of Tarsus Group, we are delighted to further expand our B2B portfolio through the addition of Winsight," said Stephen A. Carter, CEO of London, U.K.-based Informa group. "Alongside technology, life sciences and aviation, this now adds foodservice to our roster of category-leading B2B businesses with scale, international reach and an increasingly diversified service offering spanning live and on-demand events, specialist data/research, specialist media and related B2B digital services."  
Based in Chicago, Winsight provides actionable information, market intelligence, professional events and media to the global restaurant, noncommercial foodservice, convenience retailing and grocery industries. The company offers a multi-channel portfolio of brands across research, data and analytics, events, websites, e-newsletters and content marketing solutions.  
The company provides a range of specialist B2B services to the $3 trillion foodservices industry, including:  
Live and On-Demand B2B Events:

 The variety of specialist B2B events operated by Winsight includes the flagship

National Restaurant Association Show

, the world's largest annual marketplace for foodservice professionals. The show attracts more than 30,000 attendees and 1,800 exhibitors annually and will further expand Informa's portfolio of more than 85 tier 1 brands. Other B2B event brands include Food Service Technology Conference (FSTEC) and the Restaurant Leadership Conference.


 

Specialist Data and Research:

Through

Technomic

, which was founded in 1966, Winsight provides specialist foodservices data and insights, including the largest historic food service dataset and most respected industry forecasts. It also provides strategic consulting and advisory services to the industry.


 

Specialist Media:

The group also owns specialist media brands and proprietary digital media platforms that provide news and insights on all segments of the market and targeted lead generation for both supply-side and buy-side customers. Key media brands include

Restaurant Business

,

Grocery Business

,

CSP

and

Food Service Director

. 
Informa intends to operate the Winsight brands alongside its own established foodservice media brands and trade shows, with Technomic becoming Informa's first insights business dedicated to foodservice.  
CEO Mike Wood will continue to lead Winsight, which will become part of the Informa Connect division, a content-led, live and on-demand experiences business that connects professionals with knowledge, ideas and opportunities through events, media and research. The division services an array of industries, including finance, biotech and pharma, restaurant and food, catering, event planning, pop culture, marketing, law, energy, HR, sustainability and construction.
"Our team is incredibly proud of what we've achieved since originally acquiring our founding brands in 2012," Wood said. "Our rapid recovery to pre-pandemic performance levels is a testament to the essential qualities of our products and services, and the caliber of our employees." 
He added, "We are excited to build upon this momentum as part of Informa, whose global reach, existing market presence and growth-minded philosophy will only allow us to do more and better for our clients." 
According to Informa officials, Informa has been building a position within the broader food and foodservice market for some time. Within Informa Connect, it owns and operates the leading B2B trade show and conference for the U.S. catering industry, Catersource, alongside several other specialist B2B events such as CREATE. The company also reaches more than 1 million industry professionals through its portfolio of leading specialist media brands, including Nation's Restaurant News, Restaurant Hospitality, Food Management and Supermarket News. 
Within Informa Markets, the group has built a strong portfolio serving the Asian Food and Foodservice Market through brands such as Hotelex, Food & Hospitality and HOFEX. In addition, it owns and operates a range of live and on-demand B2B events across the broader food market, including National Products Expo, Supplyside West and Vitafoods. 
"This new combination of Informa's existing foodservice assets with Winsight's outstanding media, event and data assets, provides the capability to create even more market-leading products and services that will better serve the needs of the foodservice industry and its customers," said Informa Connect CEO Andrew Mullins. "We are very excited to be bringing together such well-respected, market-leading brands, and the talented teams that support them to facilitate the creation of even greater customer value and exciting new growth opportunities for all."
Winsight will continue to operate business as usual through the rest of this year and will rebrand as Informa in 2024 once integration planning is completed.
Don't miss any event-related news: Sign up for our weekly e-newsletter HERE, listen to our latest podcast HERE and engage with us on Twitter, Facebook and LinkedIn!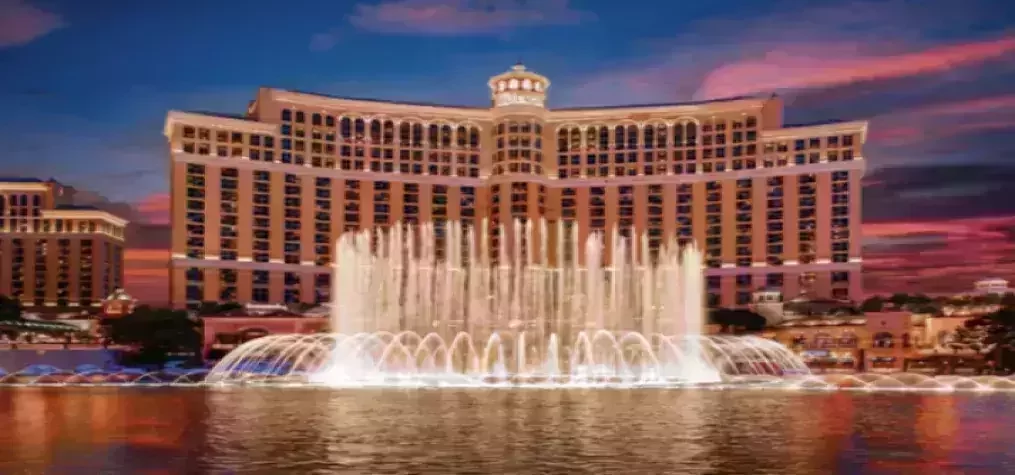 HERE, hosting responsible meetings and caring for our communities are top priorities. Through its 'Focused on What Matters: Embracing Humanity and Protecting the Planet' philosophy, MGM Resorts commits to creating a more sustainable future, while striving to make an impact in the lives of employees, guests, and the communities in which it operates. Water Stewardship Efforts MGM Resorts understands the importance of using water efficiently, especially in the desert destination of Las Vegas. Conserving water has always been part of the mission, but MGM Resorts has expanded its ambition into water stewardship. In 2022, MGM Resorts President and CEO Bill Hornbuckle signed the CEO Water Mandate—a UN Global Compact initiative mobilizing business leaders to advance water stewardship. MGM Resorts International was the first gaming company to take this important step. MGM Resorts replaced 200,000 square feet of real grass with drought-tolerant landscaping in Las Vegas. MGM Resorts pledges to reduce water withdrawal intensity by 33% by 2025 and by 35% by 2030. From 2007-2021, use of more than 5.6 billion gallons of water was avoided because of conservation efforts. Caring for One Another MGM Resorts' Food Donations Program collects and preserves unserved food from conventions held at MGM Resorts properties, then safely donates to food insecure people in the community. Since the program's launch in 2016, more than 3.7 million meals toward a 2025 goal of 5 million meals have been donated into the community. Donations include: Unserved perishable prepared foods from events Perishable unprepared food from MGM Resorts' kitchens Nonperishable food items from minibars and warehouses The collaboration with Southern Nevada's primary food bank, Three Square, has developed the infrastructure needed to safely collect, transport, and store food from MGM Resorts properties in Las Vegas, reducing food waste while serving the community. Fostering Diversity and Inclusion To MGM Resorts, a diverse and talented workforce is essential to success. By cultivating innovative strategies that consider multiple perspectives and viewpoints, the company creates an inclusive workplace culture that benefits its employees and community. MGM Resorts takes pride in being a welcoming home for veterans, individuals with disabilities, people from diverse backgrounds, LGBTQ+ community members, and more. This commitment to inclusion is reflected in the company's recruitment and hiring practices and its social responsibility initiatives. From the workplace to the community, MGM Resorts' commitment to diversity, equity and inclusion remains unwavering, and its efforts continue to create a more equitable and sustainable world for all. MGM Resorts understands its responsibility to contribute to the social and economic progress of the communities in which it operates. HERE, we embrace humanity.