2019 TOP Trade Shows List
The 2019 TSNN Top Trade Show List is exclusively sponsored by Expocad and the Orlando/Orange County Convention Center.

For a complete 2019 TSNN Top Trade Shows list that includes contact information please contact John Rice jrice@tsnn.com.
* Professional attendee figure includes exhibit personnel
TSNN Rank by NSF
Event
Event Date(s)
Venue
81

Winter Fancy Food Show

The Winter Fancy Food Show is the largest specialty food trade event on the West Coast and the leading showcase of industry innovation, bringing specialty food's top manufacturers, buyers, and thought leaders together under one roof for three days of delectable discovery. This show is owned and produced by the Specialty Food Association (SFA). It is a membership-based trade association founded in 1952 and currently representing 3,500+ businesses.

Organizer: Specialty Food Association # Exhibitors: 1,444 # Attendees: 0

01/13/2019 to 01/15/2019

Moscone Center

NSF: 230,050

82

IFT Food Expo

Institute of Food Technologists (IFT) is a nonprofit professional academic society with approximately 16,000 members working in food science, technology, and related professions in academia, industry and government. IFT exists to advance the science of food and the long-range vision is to ensure a safe and abundant food supply contributing to healthier people everywhere. The annual event brings together professionals involved in both the science and the business of food — experts from industry, academia and government. Our meeting features the latest food products, the hottest food trends, and the most important developments in the science of food.

Organizer: Institute of Food Technologists (IFT) # Exhibitors: 1,049 # Attendees: 7,725

06/13/2019 to 06/15/2019

Ernest N. Morial Convention Center

NSF: 224,800

83

The Clean Show (presented by Texcare)

Since 1975, the Clean Show remains the premier event for the commercial laundering, drycleaning and textile service industry. Thousands of people from all points of the globe come to see and learn about the newest and most technologically advanced products the industry has to offer. The Clean Show's audience includes store owners, plant operators, technicians, institutional laundry managers, distributors, consultants and buyers.

Organizer: Messe Frankfurt Inc. # Exhibitors: 452 # Attendees: 6,749

06/20/2019 to 06/23/2019

Ernest N. Morial Convention Center

NSF: 224,500

84

ISA International Sign Expo

ISA Sign Expo® is the only place to find everything you need to be successful in the sign, graphics, print and visual communications industry — including wide format and 3D printing, digital signage, new ideas for printing on substrates, unique applications, accessories that will expand your product lines, LEDs, vehicle wrapping and so much more

Organizer: International Sign Association # Exhibitors: 610 # Attendees: 20,600*

04/23/2019 to 04/26/2019

Mandalay Bay Convention Center

NSF: 223,225

85

ICAST (International Convention of Allied Sportfishing Trades)

ICAST, the world's largest sportfishing trade show, is the premier showcase for the latest innovations in fishing gear, accessories and apparel. ICAST is the cornerstone of the sportfishing industry, helping to drive recreational fishing product sales year round.

Organizer: American Sportfishing Association (ASA) # Exhibitors: 659 # Attendees: 7,687

07/09/2019 to 07/12/2019

Orange County Convention Center

NSF: 222,300

86

ATA Trade Show (Archery Trade Association)

The ATA Trade Show is the archery and bowhunting industry's LARGEST show. It's also the industry's MOST INCLUSIVE show. The ATA Trade Show is a member-driven event to promote commerce within the archery and bowhunting industry. Owned and operated by the ATA, the show is closed to the public and is an order writing event.

Organizer: Archery Trade Association # Exhibitors: 653 # Attendees: 4,386

01/10/2019 to 01/12/2019

Kentucky Exposition Center

NSF: 220,040

87

AAO 2019 (American Academy of Ophthalmology Annual Meeting)

The American Academy of Ophthalmology is the world's largest association of eye physicians and surgeons. A global community of 32,000 medical doctors, protecting sight and empower lives by setting the standards for ophthalmic education and advocating for our patients and the public. AAO 2019 was the 123rd annual meeting of the American Academy of Ophthalmology which is the largest ophthalmic meeting in the world.

Organizer: American Academy of Ophthalmology # Exhibitors: 499 # Attendees: 14,233

10/12/2019 to 10/15/2019

Moscone Center

NSF: 217,500

88

Commodity Classic

Commodity Classic is America's largest farmer-led, farmer-focused convention and trade show focused on row crop commodity grains. Each year, thousands of the nation's best farmers come to Commodity Classic to discover what's new in agriculture. Established in 1996, Commodity Classic is presented by the American Soybean Association, National Corn Growers Association, Association of Equipment Manufacturers, National Association of Wheat Growers, and National Sorghum Producers.

Organizer: Association of Equipment Manufacturers/American Soybean Association/ National Corn Growers Association # Exhibitors: 405 # Attendees: 6,446

02/28/2019 to 03/03/2019

Orange County Convention Center

NSF: 210,500

89

ASH Annual Meeting and Exhibition

As the premier hematology event, this meeting will provide attendees with an invaluable educational experience and the opportunity to review more than 3,000 scientific abstracts highlighting updates in the hottest topics in hematology, interact with the global community of more than 20,000 hematology professionals from every subspecialty, attend the hallmark Education and Scientific Program sessions, and network with top minds in the field.

Organizer: American Society of Hematology/SPARGO, Inc. # Exhibitors: 300 # Attendees: 25,869

12/07/2019 to 12/10/2019

Orange County Convention Center

NSF: 205,700

90

Natural Products Expo East

Natural Products Expo East is the largest natural, organic, and healthy products trade show on the East Coast.  Natural Products Expo East is ranked as one of the top 150 tradeshows in the U.S.

Organizer: Informa Markets # Exhibitors: 1,611 # Attendees: 19,584

09/11/2019 to 09/14/2019

Baltimore Convention Center

NSF: 203,040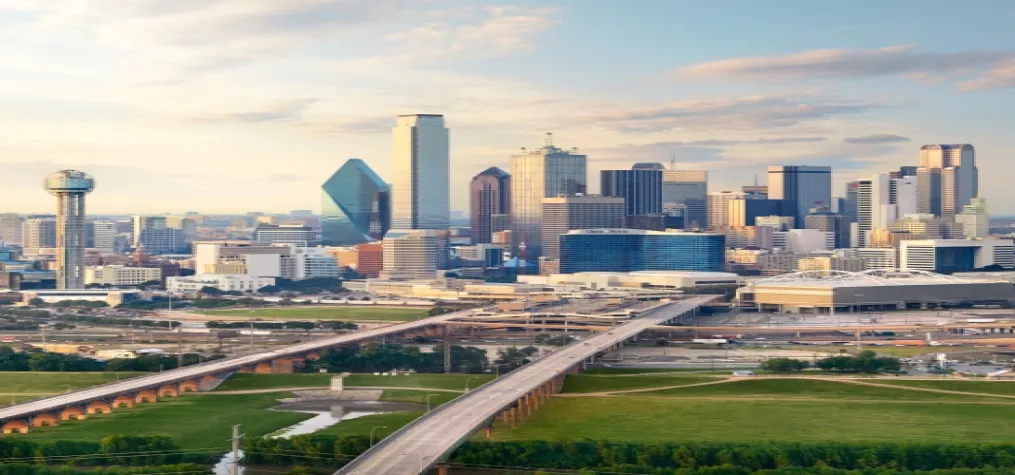 Dallas already boasts 35,000 hotel rooms, award-winning global cuisine, and a walkable downtown. But we are just getting started. Visit Dallas is thrilled to announce that the city of Dallas is doubling down with a massive new convention center and entertainment district. Featuring 800,000 square feet of exhibit area, 260,000 square feet of meeting rooms, and 170,000 square feet of ballroom. The center will connect business travelers with dining and shopping options in the popular Cedars District means more places to get down to business, and even more ways to unwind. "Dallas is already a great meetings and conventions destination, with the accessibility of two major airports, affordable labor, and an outstanding hotel product," said D. Bradley Kent, Visit Dallas senior vice president and chief sales officer. "The new center and Convention Center District will enhance Dallas' competitive position and are exactly what our customers' need and have been asking for." What's New – AT&T Discovery District Located in the heart of Downtown Dallas, this new district on the AT&T corporate campus is tailor-made for groups of all sizes. It boasts a multi-sensory experience, including outdoor event space, the AT&T Theater, and multiple dining outlets including JAXON Beer Garden and The Exchange, a bustling food hall. Hotels Coming Soon Names like the JW Marriott (Downtown), lnterContinental Dallas (Uptown), and Hotel Swexan (Uptown) are adding luxury amenities and bountiful event spaces. The projects will debut in 2023 and beyond. JW Marriott This new, 15-story, 283-room hotel will open in the heart of the city's downtown Arts District this year. The property features a 25,000-square-foot grand ballroom, as well as a spa, restaurant, lobby bar, fitness center, and a rooftop pool deck and bar. InterContinental Dallas  Located in Cityplace Tower in Uptown, InterContinental Dallas will feature sweeping panoramic views of the Dallas skyline. Guests will enjoy spacious, high-end rooms and amenities, including more than 21,000 square feet of event space.   Hotel Swexan Hotel Swexan, a new, 22-story luxury property, is rising in Uptown's Harwood District and will make its mark on the Dallas skyline. Opening this year, it is a sculptural building with cantilevered upper floors, as well as a 75-foot rooftop infinity-edge swimming pool and a hidden underground lounge.