SourceDirect Will Debut Alongside ASD Las Vegas in August
April 23, 2013
ASD Las Vegas is about to get a little bit bigger, with the debut of a new event – SourceDirect – Aug. 4-7 at the Las Vegas Convention Center in Las Vegas.
SourceDirect will be geared toward Importers, Distributors, Wholesalers, Designers, and Production Professionals, who will be able to meet face-to-face with contract manufacturers and factories from around the world.
"By aligning supply chain leaders in front of the key decision makers to [ASD] a show they already attend, business opportunities are made that weren't possible before now," said Chris McCabe, senior vice president of Nielsen Expositions, the show's owner.
He added, "This offer buyers a cost savings by cutting their travels around the globe to find new products or source new suppliers."
Manufacturers will be from countries such as China, India, Republic of Korea, Taiwan-Republic of China, Africa and Mexico that produce everything from Fashion Accessories, Housewares, Gifts & Toys, Apparel, Holiday and Seasonal merchandise to Souvenirs & Novelties, Consumer Electronics, Bedding & Bath, Health & Beauty products and general merchandise of all types.
Show officials said the launch of SourceDirect came about because many of their customers were traveling overseas several times a year to source products, and now they won't have to.
"The greatest benefit to having SourceDirect at ASD is convenience," said Stephen Stagliano, international sales manager.
He added, "Now, our major volume buyers have a single destination where they can connect with a variety of manufacturers and suppliers."
The new SourceDirect Show will be located in the North Hall of the Las Vegas Convention Center and will be connected to the ASD but will remain a separate show.
The ASD Las Vegas – Aug. show recently was ranked No. 21 on the 2012 TSNN Top 250 Trade Show list, with 683,846 net square feet.
Partner Voices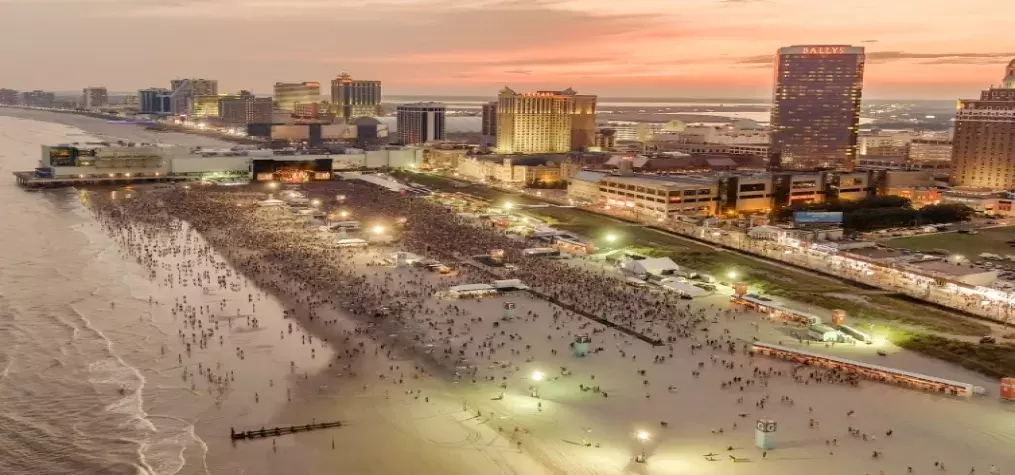 Caesars Entertainment strode into 2022 with its sights set on making the year one of innovation and renovation for the Empire as the company announced a $400 million, Las Vegas-style makeover for its Atlantic City properties. The master plan for the company's three East Coast properties -- Caesars, Harrah's, and Tropicana -- involves interior renovations, new celebrity dining concepts, and more to create the ultimate seaside conference destination.