TSNN Podcast: Trade Show Talk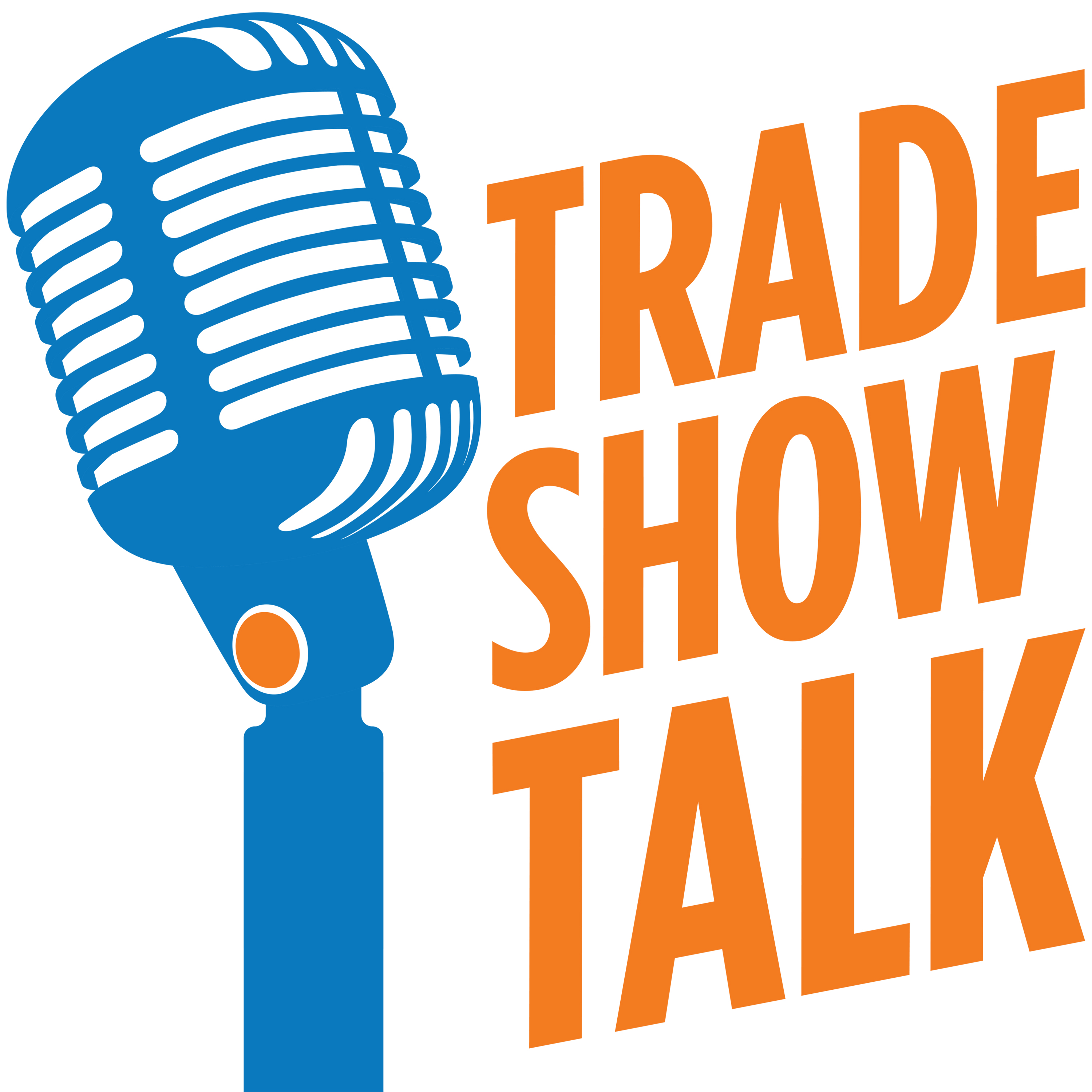 Trade Show News Network is excited to share our 'Trade Show Talk' podcast which features two episodes each month focusing on hot-button topics. Each episode kicks off with a news round up before host Danica Tormohlen leads discussions with trade show and events industry leaders. If you'd like to be a guest or you have a topic to suggest that we cover, please let us know by emailing podcast@tsnn.com. If you would like to sponsor a podcast series, please contact jrice@tsnn.com 
Subscribe for all the latest episodes on Apple, Deezer and Spotify. 
Listen to all previous podcast episodes HERE. 
Ep. 45 – SEMA's Vice President of Events Tom Gattuso: In the Driver's Seat
With a 12-year track record at the Specialty Equipment Market Association (SEMA), Tom Gattuso shared his experience as VP of Events for SEMA Show, the annual trade show for the automotive aftermarket industry. Held Oct. 31-Nov. 3 at the Las Vegas Convention Center — right before Formula 1 debuted on the Las Vegas Strip — SEMA Show attracted 2,200 exhibitors and more than 150,000 attendees — that's more attendees than CES in January (115,000) or CONEXPO/CON-AGG in March (139,000+). 
We talked about:
The size of market: $51.8 billion in 2022, according to the 2023 SEMA market report. The industry is expected to grow 4-5% annually in 2024 and beyond.

Economic impact: Last year's SEMA Show generated $256 million, which is expected to go higher in 2023. 

For the first time ever, SEMA Show, the annual trade show in Las Vegas, opened to the public on its last day in 2023. 

Established in 1963, SEMA has 7,000+ member companies in the business of customizing cars and trucks. The association added a new membership category for consumers who are car-crazy fanatics, rugged overlanders, vintage car restorers, adrenaline-fueled racers,  grease-monkey gearheads, "cars and coffee" connoisseurs, or weekend warriors looking for automotive adventures.

The launch of SEMA Fest, a consumer event held Nov. 3-4 at the Las Vegas Festival Grounds. 

16,000 tickets were sold to see a star-studded roster of musical talent, featuring performances by Imagine Dragons, Incubus, Wiz Khalifa, AJR, Third Eye Blind, Bush, Walk the Moon and more. The event featured immersive automotive lifestyle events, a consumer marketplace, foods and drinks, world-class drifting, motorsports competitions and freestyle motocross.

How SEMA show attracts 3,000+ media

How he's already preparing for the 2024 show while the Las Vegas Convention Center is under construction

SEMA is one of the few associations that has acquired a show — and been successful with these impressive stats in 2022: 1,000 companies and 3400 booths — up 10% YOY. Purchased from the founder in 2012, Performance Racing Industry (PRI) Show runs it annually in Indianapolis.

To close out the year, PRI Show rolls into Indianapolis from Dec. 7 to 9. For the first time, the show will have a go-kart track and competition at Lucas Oil Stadium.
Podcast host Danica Tormohlen also shared the top five new stories from Trade Show News Network, Exhibit News Now and Corporate Event News.
Our guest
Tom Gattuso has been involved in producing automotive events for more than 25 years and currently serves as SEMA's Vice President of Events. With a background in both trade and consumer shows, Gattuso brings a unique perspective to building the optimal environments to connect people within the automotive industry. 
Throughout his career, Gattuso has had a role in every aspect of event production from sales to marketing to operations to management and has lead teams that turn show concepts into reality. A consummate student of shows and events, he also serves on volunteer Boards for the Trade Show industry on both the regional and national level.
Gattuso holds a bachelor's degree in Marketing and English from James Madison University.

Connect with him on LinkedIn here.
Podcast Host: Danica Tormohlen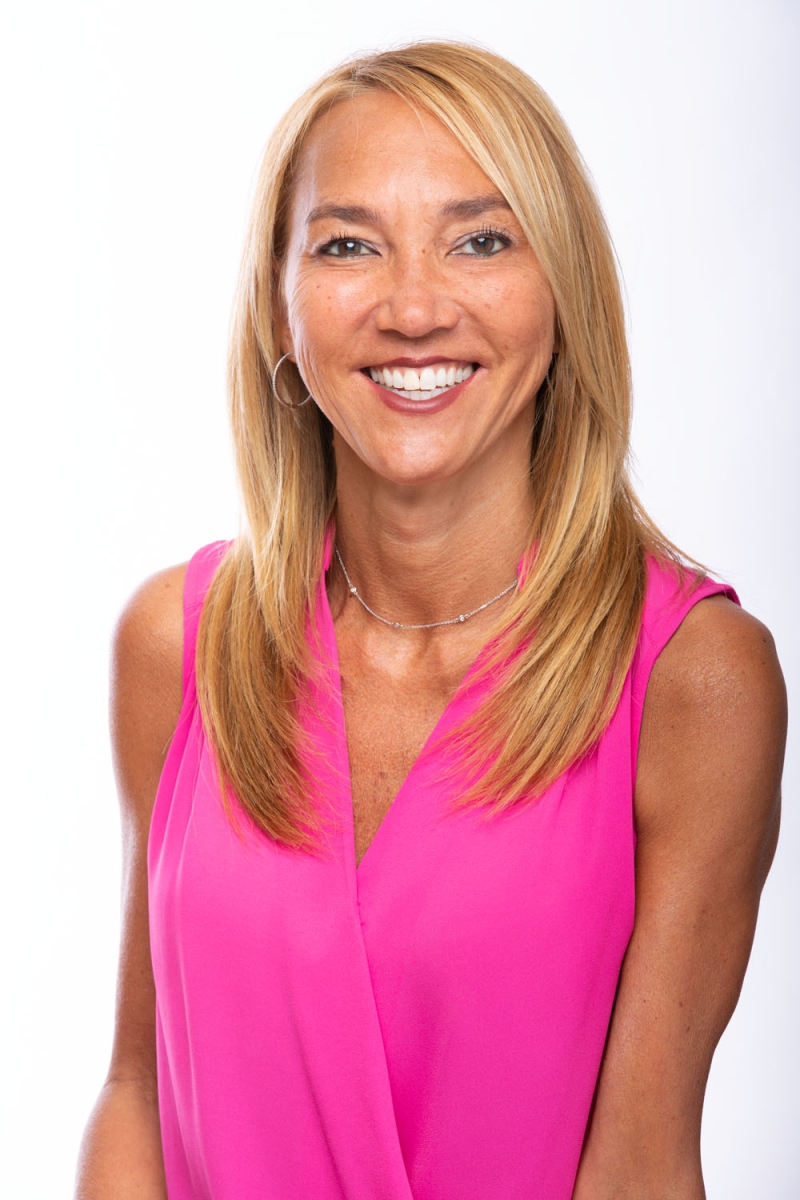 An award-winning journalist who has covered the trade show industry since 1994, Danica Tormohlen is VP of Content for Tarsus Group, which was recently acquired by Informa for $940 million. In her role, she oversees content for Trade Show News Network, Corporate Event News and Exhibit News Now. These leading media brands publish websites, newsletters, social media channels, video, podcasts and online and in-person programming for the trade show, corporate event and exhibition industries.
Tormohlen currently serves as a board member for Women in Exhibitions Network North America chapter. She has been a speaker and moderator at major industry events, including the TSNN Awards, IMEX, IAEE, SISO, UFI, ESCA and Large Show Roundtable — to name a few.
Thank you to our sponsor! 

What if you could prove your event is working with hard facts and learn how to make it even better? With Zenus's Ethical Vision AI, you can protect your budget and have detailed reporting. Learn how that's all possible at Zenus.AI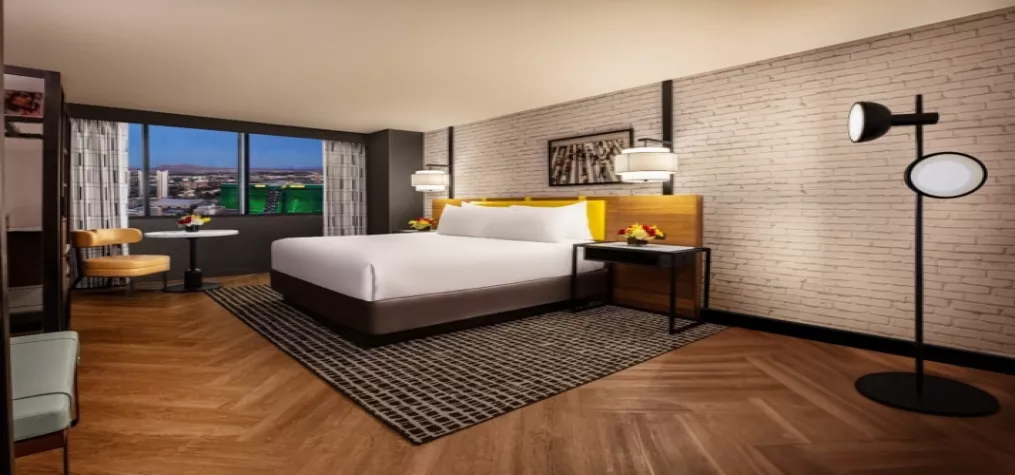 Just when it seems like Las Vegas can't get any bigger, brighter or more exciting for groups, MGM Resorts raises the bar again. The company continues to invest and innovate across its portfolio of Las Vegas resorts, with new attractions and upgraded experiences for attendees of all interests.  Remodeled Guest Rooms MGM Grand is the largest single hotel in the world with over 5,000 guest rooms and an 850,000-square-foot conference center. It is home to the newly remodeled MGM Grand Studio Tower—700 reimagined guest rooms with a fun mid-century vibe. Nearby, the iconic New York-New York Las Vegas Hotel & Casino recently completed a $63M redesign and remodel of its 1,830 guest rooms and 155 suites. Down the street, Bellagio Las Vegas is sporting renovated rooms in the Spa Tower with sunrise-inspired decor and luxurious soaking tubs in Premier King rooms after a $110-million transformation. Reinvented Luxury Experiences The Luxury Meetings District, made up of Bellagio Las Vegas, ARIA Resort & Casino, Vdara Hotel & Spa, The Cosmopolitan of Las Vegas, Park MGM and NoMad Las Vegas, is now more connected than ever before. A new interior walkway opened this October for a seamless attendee experience – connecting Vdara, Bellagio, and The Cosmopolitan of Las Vegas, guests can now walk from Park MGM to Bellagio in around 15 minutes. New on the scene in the Luxury Meetings District is Cathedrale at ARIA, TAO Group's upscale establishment specializing in exquisite French-Mediterranean cuisine offering elevated private dining experiences that opened in May. Heralded by World's Best 50 Restaurants, GQ and VOGUE, LPM at The Cosmopolitan of Las Vegas is opening this fall and will deliver its signature spontaneity and imaginative celebration of France's Mediterranean cuisine, art, and culture to the unique luxury resort in impeccable fashion.  A "New Wave  for Mandalay Bay A new wave of enhancements and experiences has arrived at Mandalay Bay Resort and Casino, including Flanker Kitchen + Sports Bar, an 8,445-square-foot restaurant that opened this June, perfect for pre- and post-game eats and drinks. Event planner's favorite, Chef Michael Mina's StripSteak, received a full renovation and now includes one of the largest private dining rooms on The Strip. Retro by Voltaggio debuts a one-year residency with a fun take on pop culture of the 80s and 90s with classic American dishes. An exciting addition planned for 2024 is Swingers, a 40,000-square-foot oasis of street food, miniature golf and art at Mandalay Bay. Most exciting for meeting planners, the 2.1 million-square-foot Mandalay Bay Convention Center  is undergoing a complete refresh, with lightened space, added eye-catching art, and improved technology infrastructure for even more flexible space. Energy-efficient digital signage now leads the way with faster internet speeds and new AV options. From renovated guest rooms and meeting spaces to celebrated dining options and dedicated teams, MGM Resorts is dedicated to delivering exceptional and innovative meeting experiences.