UBM Americas Makes Several Key Executive Appointments to U.S.-based Fashion Group
November 10, 2015
Laying the foundation for the eventual departure of Joe Loggia, CEO of UBM Advanstar, at the end of the year, UBM Americas has made several new appointments to its U.S.-based Fashion Group, including bringing Chris DeMoulin back into the fold.
DeMoulin, who previously oversaw Advanstar's fashion business, serving as president of the biannual MAGIC series of shows from 2008–2012, was named managing director of Fashion for UBM Americas, reporting directly to Simon Foster, CEO of UBM Americas.
DeMoulin most recently served as president of Licensing and executive vice president, Customer Development, Powersports and Automotive, for UBM Advanstar.
He previously worked for several years at Disney Consumer Products, where he served as senior vice president, Retail Alliances.
"I'm thrilled to be rejoining the Fashion Group with this incredible team. The renewed focus on retail engagement through Tommy Fazio's appointment, Erik Ulin's addition to Men's Fashion, my new role and the continued efforts of the senior executive team will benefit every aspect of the fashion shows," DeMoulin said.
He added, "Together with Tom Nastos, president of Women's Fashion, Leslie Gallin, president of Footwear, and Christopher Griffin, president of Sourcing, I look forward to continuing to grow the fashion portfolio and maintain UBM as the leader in U.S. fashion trade events."
Current president of UBM Advanstar Men's Fashion, Tommy Fazio, has been promoted to the role of president of Retail Fashion.
He will be developing and implementing a cohesive retail engagement strategy across the Fashion Group and continuing the development of new programs to connect retailers directly with exhibitors, according to UBM officials.
Before joining Advanstar in 2012, Fazio held numerous senior positions at Nordstrom, Simon Spurr, Bergdorf Goodman and Neiman Marcus.
Erik Ulin will be joining UBM Americas and taking up the position of president of Men's Fashion. Ulin will oversee the Men's Fashion business, including events MAGIC, Project, The Tents, The Collective and POOLTRADESHOW.
Ulin joins UBM Americas with more than 15 years of international business and fashion experience, most recently serving as president of J.Lindeberg USA. He additionally held positions with Sweden's Arthur D. Little and The Swedish-American Chamber of Commerce.
Both Fazio and Ulin will report to DeMoulin.
"These executive appointments are a key step to integrating Advanstar into the UBM global organization and lays a strong foundation for when Joe Loggia, current CEO of UBM Advanstar, leaves at the end of the year," Foster said.
He added, "It highlights our commitment to the Fashion industry and our ability to provide premium platforms that create connections throughout the fashion world."
The Fashion portfolio includes key biannual events such as MAGIC, PROJECT, Coterie, WWDMAGIC, FN Platform, Sourcing@MAGIC and Children's Club, among others.
Last year, both the winter and summer MAGIC shows ranked in the top 20 on the TSNN Top 250 trade show list, pulling in nearly 150,000 attendees combined.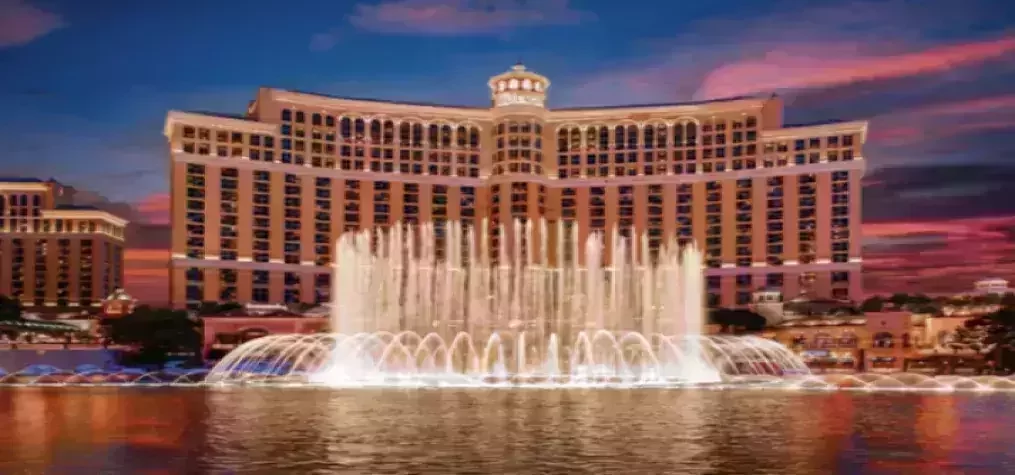 HERE, hosting responsible meetings and caring for our communities are top priorities. Through its 'Focused on What Matters: Embracing Humanity and Protecting the Planet' philosophy, MGM Resorts commits to creating a more sustainable future, while striving to make an impact in the lives of employees, guests, and the communities in which it operates. Water Stewardship Efforts MGM Resorts understands the importance of using water efficiently, especially in the desert destination of Las Vegas. Conserving water has always been part of the mission, but MGM Resorts has expanded its ambition into water stewardship. In 2022, MGM Resorts President and CEO Bill Hornbuckle signed the CEO Water Mandate—a UN Global Compact initiative mobilizing business leaders to advance water stewardship. MGM Resorts International was the first gaming company to take this important step. MGM Resorts replaced 200,000 square feet of real grass with drought-tolerant landscaping in Las Vegas. MGM Resorts pledges to reduce water withdrawal intensity by 33% by 2025 and by 35% by 2030. From 2007-2021, use of more than 5.6 billion gallons of water was avoided because of conservation efforts. Caring for One Another MGM Resorts' Food Donations Program collects and preserves unserved food from conventions held at MGM Resorts properties, then safely donates to food insecure people in the community. Since the program's launch in 2016, more than 3.7 million meals toward a 2025 goal of 5 million meals have been donated into the community. Donations include: Unserved perishable prepared foods from events Perishable unprepared food from MGM Resorts' kitchens Nonperishable food items from minibars and warehouses The collaboration with Southern Nevada's primary food bank, Three Square, has developed the infrastructure needed to safely collect, transport, and store food from MGM Resorts properties in Las Vegas, reducing food waste while serving the community. Fostering Diversity and Inclusion To MGM Resorts, a diverse and talented workforce is essential to success. By cultivating innovative strategies that consider multiple perspectives and viewpoints, the company creates an inclusive workplace culture that benefits its employees and community. MGM Resorts takes pride in being a welcoming home for veterans, individuals with disabilities, people from diverse backgrounds, LGBTQ+ community members, and more. This commitment to inclusion is reflected in the company's recruitment and hiring practices and its social responsibility initiatives. From the workplace to the community, MGM Resorts' commitment to diversity, equity and inclusion remains unwavering, and its efforts continue to create a more equitable and sustainable world for all. MGM Resorts understands its responsibility to contribute to the social and economic progress of the communities in which it operates. HERE, we embrace humanity.