Meetings Mean Business (MMB) and other industry leaders brought together thousands at approximately 65 ...
TSNN TECH CORNER NEWS
If you are attending an event and you see Michael Robinson, cyber threat analyst and forensic investigator, walking toward you, it's likely not going to end well for you.
Cyber security was the topic of Michelle Bruno's interview with Michael Robinson on the TSNN Webinar, "Securing Your Event's Digital Data."... More
Read more tech news at TSNN TechCorner...
Sponsored Exclusively by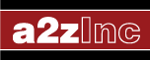 LATEST BLOG POSTS
Your booth space is reserved. It's in a great location on the show floor and has the potential for maximum exposure and foot traffic. Now is the time to create your lead management plan to drive traffic to your booth.
A solid plan for...