After its purchase of Hanley Wood Exhibitions last November, U.K.-based Informa Exhibitions is adding onto its residential, commercial design and...
TSNN TECH CORNER NEWS
If you are attending an event and you see Michael Robinson, cyber threat analyst and forensic investigator, walking toward you, it's likely not going to end well for you.
Cyber security was the topic of Michelle Bruno's interview with Michael Robinson on the TSNN Webinar, "Securing Your Event's Digital Data."... <![CDATA[]]>More<![CDATA[]]>
Read more tech news at <![CDATA[]]>TSNN TechCorner...<![CDATA[]]>
Sponsored Exclusively by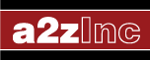 LATEST BLOG POSTS
Sponsorships have a direct and long-lasting positive effect on a company's brand awareness and strategy. By offering the advantage of a sponsorship opportunity within the life cycle of your event, you are offering your exhibitors the...