8 Trade Show Giveaways that People Actually Want
October 19, 2017
Are you preparing for an upcoming trade show? If so, you're most likely searching for great giveaway ideas to make your brand stand out.
Giveaways present great opportunities for you to leave a lasting impression on event-goers. With creative, high-quality giveaways, you'll get more people to your booth and interacting with your brand.
However, there are many giveaways out there that are just plain boring. To make sure trade show attendees hang on to your item instead of ditching it in the trash, try handing out these eight giveaways that people will actually want.
1. Power Bank
There's nothing more frustrating when your smartphone runs out of battery in the middle of an event. Give attendees a way to charge up with a portable power bank. These handy little giveaways will help event-goers stay connected online and up-to-date with the event's latest happenings.
2. Water Bottle
While it might sound dull at first, a custom water bottle can be an extremely valuable giveaway. In your office, what does every employee have on their desk? A water bottle. Head to the gym, same situation, everyone uses a water bottle. Custom water bottles are convenient, environmentally friendly and will give your brand long-term exposure.
3. Fitness Tracker
A fitness tracker branded with your logo is also an effective trade show giveaway. These wearable bands are all the rage today and can be used daily by event attendees to help them track their fitness activity, such as number of steps or miles walked.
4. Bluetooth Speaker
A Bluetooth speaker giveaway will really amplify your brand's message at the next trade show. Give attendees the power to access their music, podcasts and audiobooks at home or on the go. Every time they pull it out to enjoy some their favorite song, they'll see your logo and associate the music with your brand.
5. Custom Coffee Mugs
Take the traditional, lackluster coffee mug and turn it into something captivating – there's nothing quite as captivating than a custom-made coffee mug. These colorful, creative and handmade pieces of stoneware are sure to impress event-goers of all types. Being as beautiful as they are functional, these will stick around the home or office for years and serve as an attractive reminder of your brand.
6. Socks
With some stylish socks, you're sure to be the hit of the trade show. You can't deny that this idea blows the traditional branded pens, keychains, even T-shirts, out of the water. Socks provide the right mix of uniqueness and functionality to make a lasting impact on your audience.
7. Hand Sanitizer
After shaking fellow event-goers' hands all day, trade show attendees will want to get rid of the germs. What better way to help them stay clean than by giving away a bottle of hand sanitizer? These handy giveaways are sure to be of use for those event-goers who don't want to get sick.
8. Seasonal Items
You can always get creative with seasonal items. Try giving away umbrellas in the spring, beach balls in the summer or Christmas ornaments in the winter. The seasons open up a whole new avenue for you to find the best trade show giveaways.
​​​​​​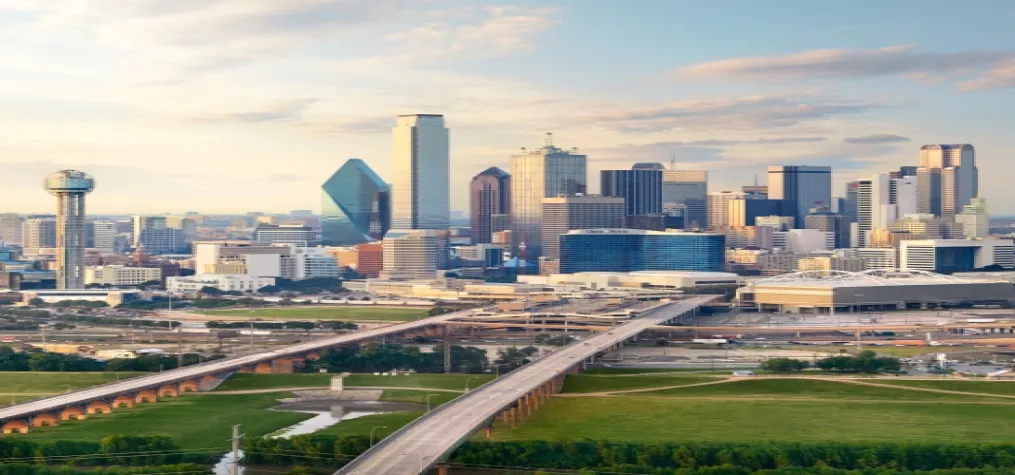 Dallas already boasts 35,000 hotel rooms, award-winning global cuisine, and a walkable downtown. But we are just getting started. Visit Dallas is thrilled to announce that the city of Dallas is doubling down with a massive new convention center and entertainment district. Featuring 800,000 square feet of exhibit area, 260,000 square feet of meeting rooms, and 170,000 square feet of ballroom. The center will connect business travelers with dining and shopping options in the popular Cedars District means more places to get down to business, and even more ways to unwind. "Dallas is already a great meetings and conventions destination, with the accessibility of two major airports, affordable labor, and an outstanding hotel product," said D. Bradley Kent, Visit Dallas senior vice president and chief sales officer. "The new center and Convention Center District will enhance Dallas' competitive position and are exactly what our customers' need and have been asking for." What's New – AT&T Discovery District Located in the heart of Downtown Dallas, this new district on the AT&T corporate campus is tailor-made for groups of all sizes. It boasts a multi-sensory experience, including outdoor event space, the AT&T Theater, and multiple dining outlets including JAXON Beer Garden and The Exchange, a bustling food hall. Hotels Coming Soon Names like the JW Marriott (Downtown), lnterContinental Dallas (Uptown), and Hotel Swexan (Uptown) are adding luxury amenities and bountiful event spaces. The projects will debut in 2023 and beyond. JW Marriott This new, 15-story, 283-room hotel will open in the heart of the city's downtown Arts District this year. The property features a 25,000-square-foot grand ballroom, as well as a spa, restaurant, lobby bar, fitness center, and a rooftop pool deck and bar. InterContinental Dallas  Located in Cityplace Tower in Uptown, InterContinental Dallas will feature sweeping panoramic views of the Dallas skyline. Guests will enjoy spacious, high-end rooms and amenities, including more than 21,000 square feet of event space.   Hotel Swexan Hotel Swexan, a new, 22-story luxury property, is rising in Uptown's Harwood District and will make its mark on the Dallas skyline. Opening this year, it is a sculptural building with cantilevered upper floors, as well as a 75-foot rooftop infinity-edge swimming pool and a hidden underground lounge.