Impact XM Expands Its Capabilities With MorEvents Acquisition, Unveils New Experiential Business Intelligence Service
May 16, 2023
Global, full-service event and experiential marketing agency Impact XM recently expanded its large-scale meetings and event management capabilities and expertise, as well as launched a valuable new service for its clients.
On May 2, the agency announced it had acquired Denver-based MorEvents, a female-owned event management and creative agency that has been serving global audiences for more than two decades. Specializing in delivering virtual and physical events across the globe, MorEvents has partnered with Fortune 500 companies including Mastercard and Dell EMC to shape how these leading brands are experienced today, according to agency officials.
"Our goal at MorEvents has always been to create unique events that inspire and exceed our clients' expectations," said MorEvents Co-Owners Betsy Mordecai and Gareth Heyman. "With this new partnership with Impact XM, we are excited to collaborate and leverage our collective strengths to create even more impactful experiences for our clients."
They added, "We believe that our combined expertise will enable us to continue delivering exceptional events that drive business results."
The acquisition brings MorEvents' team of creative and event experts to Impact XM, adding deep expertise in creative and design, event strategy, project management, virtual meetings, global events and meetings, sporting events and mobile apps to Impact XM's already robust portfolio.
"We are thrilled to welcome the talented team at MorEvents to Impact XM," said Jared Pollacco, Impact XM CEO. "This acquisition enhances our capabilities and expands our offerings to deliver even more compelling work for our clients."
He continued, "With the addition of MorEvents, we have brought on board experts in event management and creative solutions. We are excited to further advance our commitment to bringing cutting-edge experiential solutions to our partners worldwide."
This acquisition comes on the heels of Impact XM's April 25 announcement that it had launched a new Experiential Business Intelligence Service (xBI), an annual, portfolio-level service for Impact XM clients offering experiential strategy, unified data and impact assessment to track and optimize experiential ROI.
Offering new data-driven insights, key performance indicators (KPIs) and recommendations for experiential marketing optimization, the bespoke service, which will partner experiential strategists with technologists and data experts, will offer experiential strategy followers by unified data and impact assessment, resulting in actionable insights for each client and campaign.
According to Impact XM officials, xBI begins with strategists who offer event and portfolio strategy, determine a data and analytical plan and set KPIs to build a foundation for success. From there, a team of technologists and data experts capture data and custom analytics that go into the Role-Based Dashboard, an interactive KPI and insights ecosystem that clients can access and interact with throughout the year. Following individual programs, strategists digest the data and offer results, insights and recommendations through quarterly business reviews and ongoing analysis.
"The launch of xBI makes this an exciting time for our agency and — more importantly — our clients," said Matt Grant, vice president of live and digital production and technology at Impact XM, which launched xBI just in time for its 50th anniversary.
He continued, "As our world continues to evolve in data-driven results, KPIs and insights, it's essential that our industry does as well. xBI will allow our clients to receive detailed and personalized insights from a team of strategists and data experts, putting new meaning behind results and receiving detailed recommendations to further their future experiential marketing campaigns."
Don't miss any event-related news: Sign up for our weekly e-newsletter HERE, listen to our latest podcast HERE and engage with us on Twitter, Facebook and LinkedIn!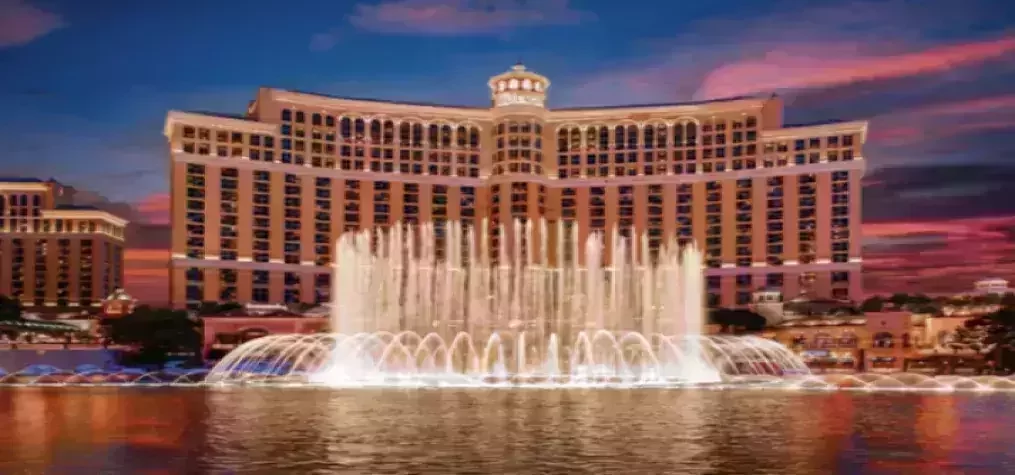 HERE, hosting responsible meetings and caring for our communities are top priorities. Through its 'Focused on What Matters: Embracing Humanity and Protecting the Planet' philosophy, MGM Resorts commits to creating a more sustainable future, while striving to make an impact in the lives of employees, guests, and the communities in which it operates. Water Stewardship Efforts MGM Resorts understands the importance of using water efficiently, especially in the desert destination of Las Vegas. Conserving water has always been part of the mission, but MGM Resorts has expanded its ambition into water stewardship. In 2022, MGM Resorts President and CEO Bill Hornbuckle signed the CEO Water Mandate—a UN Global Compact initiative mobilizing business leaders to advance water stewardship. MGM Resorts International was the first gaming company to take this important step. MGM Resorts replaced 200,000 square feet of real grass with drought-tolerant landscaping in Las Vegas. MGM Resorts pledges to reduce water withdrawal intensity by 33% by 2025 and by 35% by 2030. From 2007-2021, use of more than 5.6 billion gallons of water was avoided because of conservation efforts. Caring for One Another MGM Resorts' Food Donations Program collects and preserves unserved food from conventions held at MGM Resorts properties, then safely donates to food insecure people in the community. Since the program's launch in 2016, more than 3.7 million meals toward a 2025 goal of 5 million meals have been donated into the community. Donations include: Unserved perishable prepared foods from events Perishable unprepared food from MGM Resorts' kitchens Nonperishable food items from minibars and warehouses The collaboration with Southern Nevada's primary food bank, Three Square, has developed the infrastructure needed to safely collect, transport, and store food from MGM Resorts properties in Las Vegas, reducing food waste while serving the community. Fostering Diversity and Inclusion To MGM Resorts, a diverse and talented workforce is essential to success. By cultivating innovative strategies that consider multiple perspectives and viewpoints, the company creates an inclusive workplace culture that benefits its employees and community. MGM Resorts takes pride in being a welcoming home for veterans, individuals with disabilities, people from diverse backgrounds, LGBTQ+ community members, and more. This commitment to inclusion is reflected in the company's recruitment and hiring practices and its social responsibility initiatives. From the workplace to the community, MGM Resorts' commitment to diversity, equity and inclusion remains unwavering, and its efforts continue to create a more equitable and sustainable world for all. MGM Resorts understands its responsibility to contribute to the social and economic progress of the communities in which it operates. HERE, we embrace humanity.