TSNN Podcast: Trade Show Talk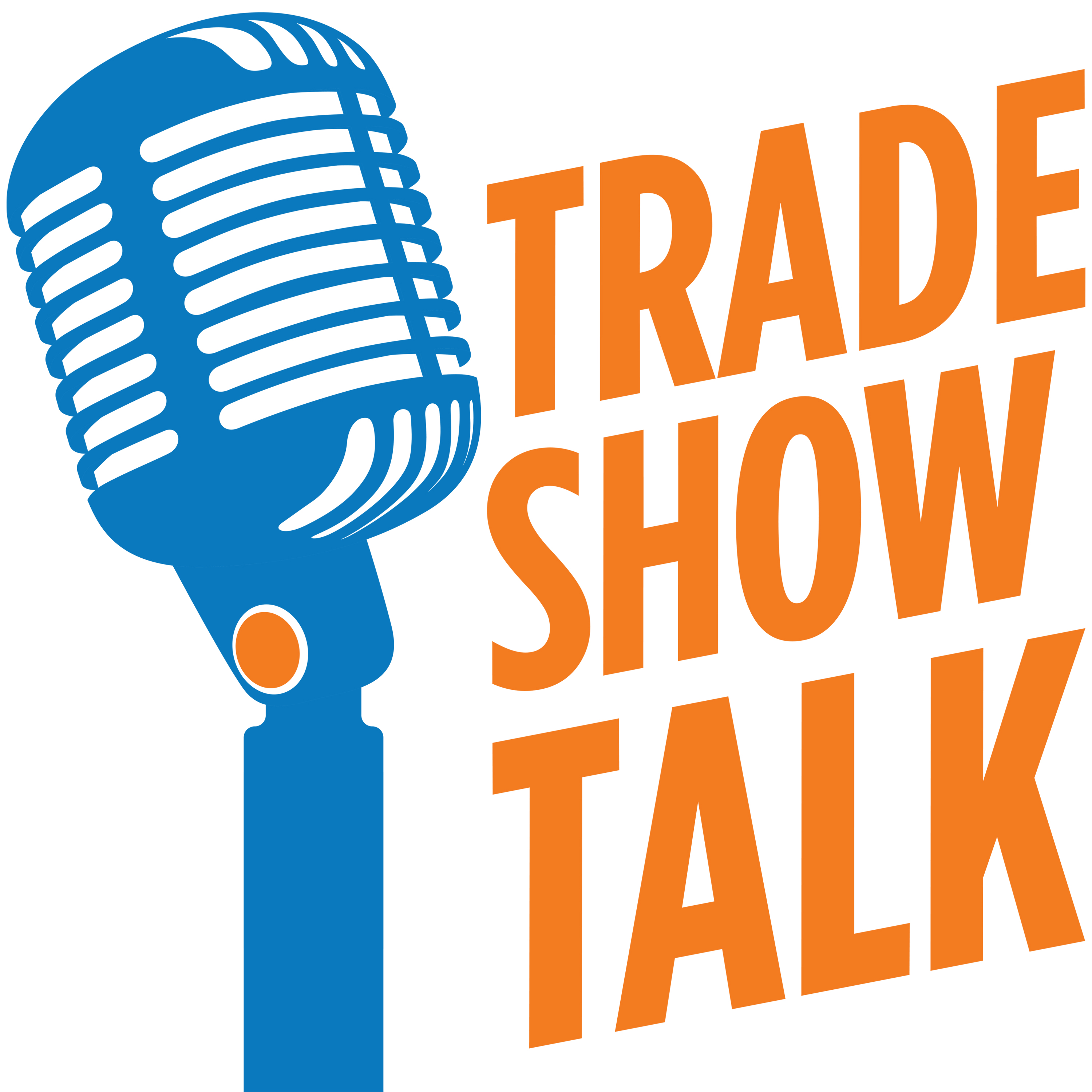 Trade Show News Network is excited to share our 'Trade Show Talk' podcast which features two episodes each month focusing on hot-button topics. Each episode kicks off with a news round up before host Danica Tormohlen leads discussions with trade show and events industry leaders. If you'd like to be a guest or you have a topic to suggest that we cover, please let us know by emailing podcast@tsnn.com. If you would like to sponsor a podcast series, please contact jrice@tsnn.com 
Subscribe for all the latest episodes on Apple, Deezer and Spotify. 
Listen to all previous podcast episodes HERE. 
Ep. 40 – Leading the Pack: A Conversation with Jim Pittas, President & CEO, PMMI
In this episode, we had a conversation with Jim Pittas about his experience leading PMMI, The Association for Packaging and Processing Technologies, an organization representing more than 1,000 manufacturers and suppliers of equipment, components and materials for the $10.2 billion packaging machinery industry in the U.S.
After joining the exposition team in 2000, Pittas rose through the ranks at PMMI and has led the group as its President and CEO since 2018. We talked about how PMMI connects consumer goods companies with manufacturing solutions through its PACK EXPO portfolio of trade shows, including PACK EXPO International, PACK EXPO Las Vegas, PACK EXPO East, PACK EXPO Southeast, EXPO PACK México and EXPO PACK Guadalajara
After producing the largest PACK EXPO Las Vegas in history in September, Pittas shared insight on the event's record-breaking turnout with nearly 32,000 attendees and more than 2,300 exhibitors spread across a sprawling 1 million net square feet of exhibit space.
We talked about:
The story behind the growth PACK EXPO Las Vegas: the number of exhibiting companies grew but space grew even faster  

Find out why PMMI is considering adding a fourth day to PACK EXPO Las Vegas in 2027

The scoop on data that led to the launch of PACK EXPO Southeast, a regional trade show that will debut in Atlanta in 2025 

The hottest topics in the packaging and processing industry right now: talent, automation and sustainability

Best practices on taking the unusual step of forming PACK EXPO Services in 2004 to serve as the general contractor for its domestic PACK EXPO portfolio

Lessons learned from launching a vertical show and then retiring it 

The state of the packaging and processing industry: Despite a slowdown from record highs for the industry during the pandemic, the industry grew year over year and isn't seeing signs of a recession.

And so much more!
Podcast host Danica Tormohlen also shared the top five new stories from Trade Show News Network, Exhibit News Now and Corporate Event News that were published in mid September 2023.
Our guest
Jim Pittas was hired at PMMI in 2000 as Director of Expositions and was responsible for the operations and management of PMMI's No. 1 asset – the PACK EXPO Shows. Due to his proven track record of success in increasing revenues, project management skills, and increasing member engagement in the association, Pittas was promoted to vice president in 2003.  
During his tenure as VP, he grew the established PACK EXPO shows, but also successfully launched two additional shows and assumed the responsibility for the management of the Mexico City show (EXPO PACK México). In addition, Pittas was instrumental in PMMI establishing a tradeshow general contracting company called PACK EXPO Services (PES) in 2004, which is used for all domestic PACK EXPO shows.  
In October of 2014, Mr. Pittas assumed the role of Senior Vice President and in addition to his responsibility for the Show Department, he was part of PMMI's senior management team and responsible for the execution of PMMI's strategic plan and served as Staff Liaison to the PMMI Board of Directors.   In April of 2017, Mr. Pittas was promoted to Chief Operating Officer and on February 1, 2018 assumed the role of President and Chief Executive Officer for PMMI.  Mr. Pittas also serves on the PMMI Executive Committee and the Board of PMMI's Education Foundation which distributes an average of over $200,000 each year in education scholarships.   
Mr. Pittas graduated from Roosevelt University in 1990 with a Bachelor of Arts degree in Psychology/Sociology.   He has been active in several Professional Organizations including serving on the Board of Directors for The Major American Trade Show Organization (MATSO), an active member of IAEE, NAM's Council of Manufacturing Associations, Chicago Customer Advisory Board and the Chicago Labor Council. Mr. Pittas has completed the TriMetrix Executive Coaching Program (2011/2012) and completed a Chamber of Commerce Institute of Organizational Management (IOM) course at Villanova University (2014).
PMMI is the leading international trade association representing over 1,000 packaging and processing solutions providers including machinery, components, materials and containers companies.  With offices in Herndon, Virginia, Chicago, Illinois and Mexico City, the organization's primary programs and services bring buyers and sellers together utilizing multiple sales channels including tradeshows, online communications, magazines, digital products and online directories.  In addition, the organization supports its members through a comprehensive statistics and surveys program and extensive networking opportunities.  PMMI also provides Association Management Services to Seven outside associations, including The Contract Packaging Association (CPA), the Cold Pressure Council (CPC) and Institute of Packaging Professionals (IoPP). 
Get his full bio and connect with him on LinkedIn here.
Podcast Host: Danica Tormohlen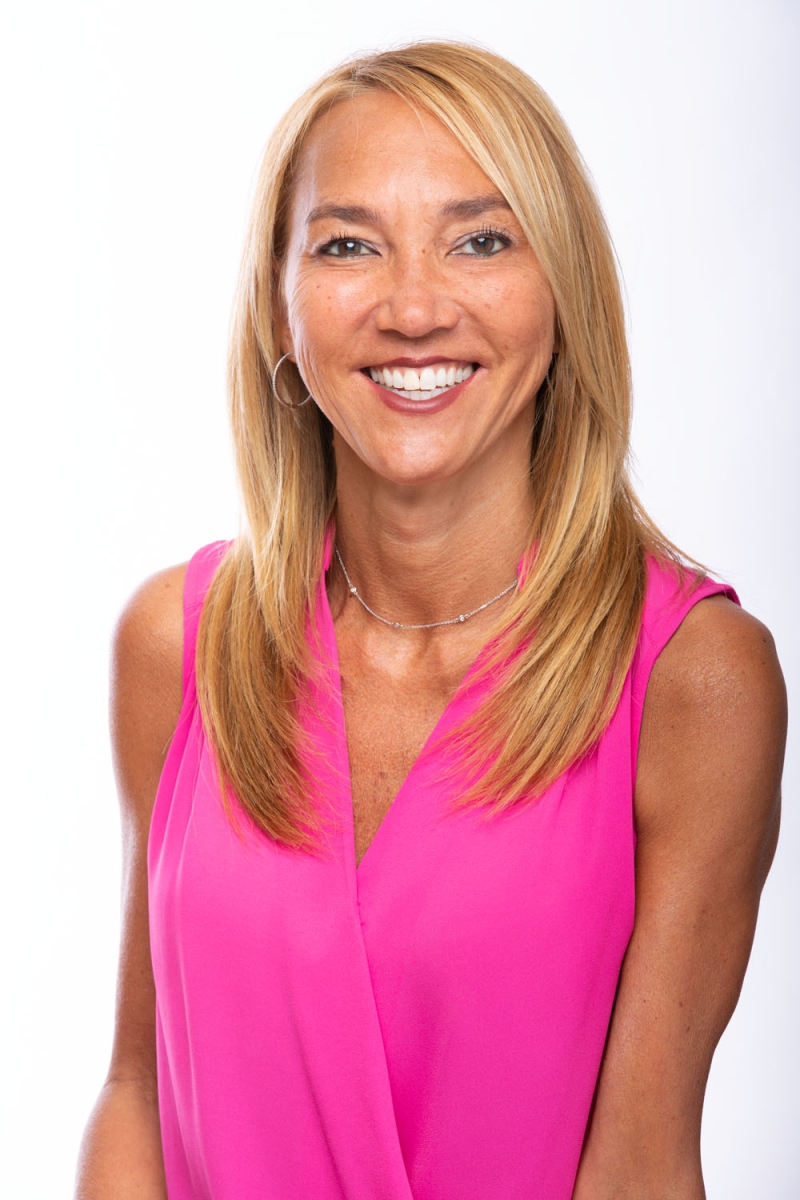 An award-winning journalist who has covered the trade show industry since 1994, Danica Tormohlen is VP of Content for Tarsus Group, which was recently acquired by Informa for $940 million. In her role, she oversees content for Trade Show News Network, Corporate Event News and Exhibit News Now. These leading media brands publish websites, newsletters, social media channels, video, podcasts and online and in-person programming for the trade show, corporate event and exhibition industries.
Tormohlen currently serves as a board member for Women in Exhibitions Network North America chapter. She has been a speaker and moderator at major industry events, including the TSNN Awards, IMEX, IAEE, SISO, UFI, ESCA and Large Show Roundtable — to name a few.
Thank you to our sponsor! 

What if you could prove your event is working with hard facts and learn how to make it even better? With Zenus's Ethical Vision AI, you can protect your budget and have detailed reporting. Learn how that's all possible at Zenus.AI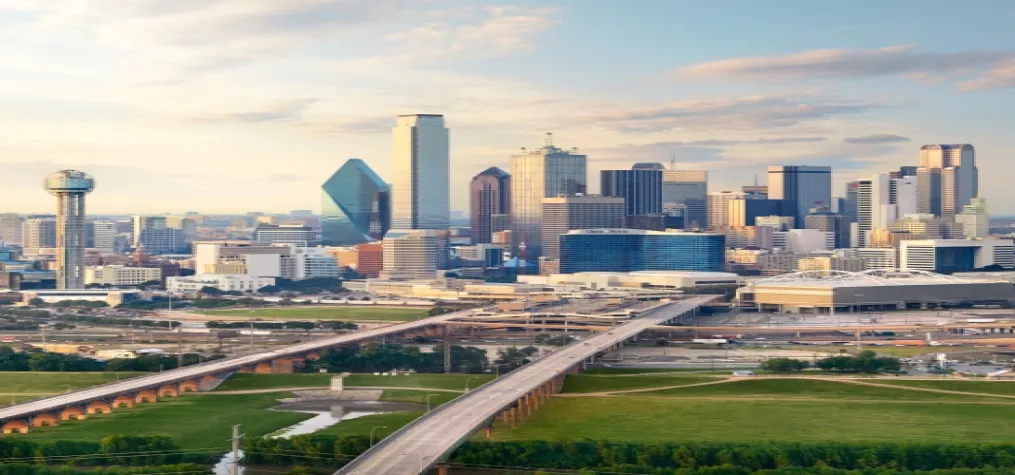 Dallas already boasts 35,000 hotel rooms, award-winning global cuisine, and a walkable downtown. But we are just getting started. Visit Dallas is thrilled to announce that the city of Dallas is doubling down with a massive new convention center and entertainment district. Featuring 800,000 square feet of exhibit area, 260,000 square feet of meeting rooms, and 170,000 square feet of ballroom. The center will connect business travelers with dining and shopping options in the popular Cedars District means more places to get down to business, and even more ways to unwind. "Dallas is already a great meetings and conventions destination, with the accessibility of two major airports, affordable labor, and an outstanding hotel product," said D. Bradley Kent, Visit Dallas senior vice president and chief sales officer. "The new center and Convention Center District will enhance Dallas' competitive position and are exactly what our customers' need and have been asking for." What's New – AT&T Discovery District Located in the heart of Downtown Dallas, this new district on the AT&T corporate campus is tailor-made for groups of all sizes. It boasts a multi-sensory experience, including outdoor event space, the AT&T Theater, and multiple dining outlets including JAXON Beer Garden and The Exchange, a bustling food hall. Hotels Coming Soon Names like the JW Marriott (Downtown), lnterContinental Dallas (Uptown), and Hotel Swexan (Uptown) are adding luxury amenities and bountiful event spaces. The projects will debut in 2023 and beyond. JW Marriott This new, 15-story, 283-room hotel will open in the heart of the city's downtown Arts District this year. The property features a 25,000-square-foot grand ballroom, as well as a spa, restaurant, lobby bar, fitness center, and a rooftop pool deck and bar. InterContinental Dallas  Located in Cityplace Tower in Uptown, InterContinental Dallas will feature sweeping panoramic views of the Dallas skyline. Guests will enjoy spacious, high-end rooms and amenities, including more than 21,000 square feet of event space.   Hotel Swexan Hotel Swexan, a new, 22-story luxury property, is rising in Uptown's Harwood District and will make its mark on the Dallas skyline. Opening this year, it is a sculptural building with cantilevered upper floors, as well as a 75-foot rooftop infinity-edge swimming pool and a hidden underground lounge.