5 Ways to Keep Virtual and Hybrid Events Top of Mind With Audiences
January 25, 2023
Event marketing looks different than it did three years ago. Virtual and hybrid events have proven their merit and reset attendee expectations. Yet, for all the changes, one fact has remained consistent: It doesn't matter if an event is offline or online. What matters is the experience it provides.
Many event marketers forget this truth; they assume that events have to "wow" attendees in every way. Unsurprisingly, event marketers panic because they don't have the resources to keep up with these imagined standards. But although audiences might be awed by expensive theatrics, technology and pizzazz, they're really looking for good content.
Attendees want to walk away from an event feeling inspired and energized. And in the Zoom era, people want to feel as connected to online and hybrid events as they were to in-person ones. So, stop emphasizing the bells and whistles. When it comes to online events, you need to put the attendee experience first. Here's how:
1. Pick an event theme and run with it.
Your event needs to have a purpose, which will ultimately be your theme. The most compelling themes make statements in the marketplace. They're not just cute or clever. They're transformational and pioneering.
Online audiences will click out of events if they're bored. A strong theme gives them a reason to invest in the event and stick around until the last moment. All the dazzle in the world can't compare with an event theme that challenges attendees' viewpoints or allows them to see things differently.
2. Promote your event for a long time.
You need a long promotional runway to get people to commit to online events. The more emails, texts and other marketing content you push out, the better. Try promoting "early bird specials" and "last-minute deals" to drive excitement.
Virtual events have low barriers to entry. However, they also have low barriers to exit. This means you must constantly remind attendees why they can't miss the great experience you have planned. As long as you deliver on your promises, you'll begin to amass a loyal following of fans who will attend other events you host.
3. Try marketing via the podcast circuit.
You might be hesitant to promote in-person events through podcasts. After all, it's tough to convince a podcast listener to spend company money, fly somewhere and lose days of work. But for online events? Podcast marketing is golden.
Podcast marketing allows you to target people who already consume virtual content. Reaching audiences through a thought leader they trust boosts the chances they'll check out your event. You can get the word out and fill your virtual room as long as you know which podcasts your audience listens to. 
4. Line up some heavy hitters.
To get people to attend your online event, you need impressive speakers. This includes big names as well as people who are adept at addressing virtual audiences. You want headliners who will make your online event a standout experience.
Look for speakers who shifted their strategies during the pandemic. For example, my friend Todd Hartley, CEO of WireBuzz, wasn't a remote speaker before the pandemic. However, he transitioned his game and spent money to enhance his tech setup so he could be a headliner for online and hybrid events. Today, he's spoken at some of the biggest virtual stage venues. He's become an overall better speaker, too. 
5. Create a post-event plan.
What ensures the success of an online experience? Post-event communication. Keeping people looped in even after the event ends is the key to maintaining momentum and nurturing leads. Content Marketing World does this well. The company put together some of the best post-event plans I've seen for a virtual event.
You have to ask yourself, "How do I engage people that might or might not have attended the full event?" Remember: It's likely fewer people will attend your virtual event. Make sure that those who do attend feel their money was well spent.
Online event capabilities have improved drastically these past few years. However, it's not the tech that will make or break your online or hybrid event. It's the overall experience. By following these five tips, you can create a digital event that successfully engages attendees in the next normal.
Don't miss any event-related news: Sign up for our weekly e-newsletter HERE, listen to our latest podcast HERE and engage with us on Twitter, Facebook, LinkedIn and Instagram!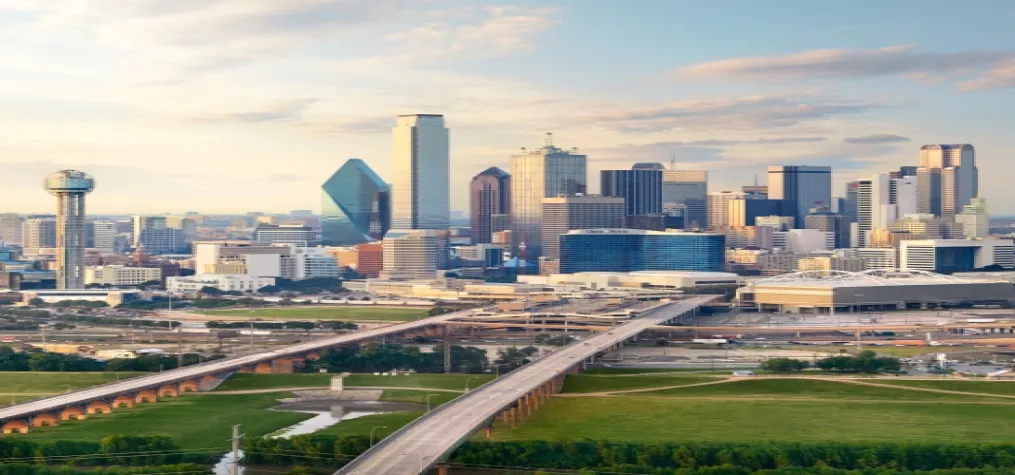 Dallas already boasts 35,000 hotel rooms, award-winning global cuisine, and a walkable downtown. But we are just getting started. Visit Dallas is thrilled to announce that the city of Dallas is doubling down with a massive new convention center and entertainment district. Featuring 800,000 square feet of exhibit area, 260,000 square feet of meeting rooms, and 170,000 square feet of ballroom. The center will connect business travelers with dining and shopping options in the popular Cedars District means more places to get down to business, and even more ways to unwind. "Dallas is already a great meetings and conventions destination, with the accessibility of two major airports, affordable labor, and an outstanding hotel product," said D. Bradley Kent, Visit Dallas senior vice president and chief sales officer. "The new center and Convention Center District will enhance Dallas' competitive position and are exactly what our customers' need and have been asking for." What's New – AT&T Discovery District Located in the heart of Downtown Dallas, this new district on the AT&T corporate campus is tailor-made for groups of all sizes. It boasts a multi-sensory experience, including outdoor event space, the AT&T Theater, and multiple dining outlets including JAXON Beer Garden and The Exchange, a bustling food hall. Hotels Coming Soon Names like the JW Marriott (Downtown), lnterContinental Dallas (Uptown), and Hotel Swexan (Uptown) are adding luxury amenities and bountiful event spaces. The projects will debut in 2023 and beyond. JW Marriott This new, 15-story, 283-room hotel will open in the heart of the city's downtown Arts District this year. The property features a 25,000-square-foot grand ballroom, as well as a spa, restaurant, lobby bar, fitness center, and a rooftop pool deck and bar. InterContinental Dallas  Located in Cityplace Tower in Uptown, InterContinental Dallas will feature sweeping panoramic views of the Dallas skyline. Guests will enjoy spacious, high-end rooms and amenities, including more than 21,000 square feet of event space.   Hotel Swexan Hotel Swexan, a new, 22-story luxury property, is rising in Uptown's Harwood District and will make its mark on the Dallas skyline. Opening this year, it is a sculptural building with cantilevered upper floors, as well as a 75-foot rooftop infinity-edge swimming pool and a hidden underground lounge.