These 4 Event Trends Were on the Rise Pre-Pandemic – Here's How They'll Impact Future Events
November 5, 2020
Even before borders closed across the globe, event attendees' time was hard-won — travel, meetings and digital content pulled their attention (and calendars) in many directions.
In short, the demands for our collective attention have only increased. Virtual schooling for children, endless free digital events and hours of conference calls have become the new normal. For those fortunate enough to work from home, the shelter-in-place order has only amplified our chaotic world — and event organizers are now challenged to create novel ways to entertain and engage audiences virtually.
To succeed in this environment and beyond, event pros must think beyond the short term. If one thing is certain, it's that preexisting event trends will combine with behaviors learned during social distancing, resulting in new attendee needs in the future. In other words, as event teams rethink what their strategies will look like in the months to come, they should consider where events were headed in the first place.
Here are four key corporate event trends we saw in action before COVID-19 — and what they'll mean for events on the horizon:
Hyper-personalization
Hyper-personalization takes personalized B2B marketing a few steps further by leveraging artificial intelligence and real-time data analytics to deliver more relevant content, product and service information to each individual. If done right, a hyper-personalization strategy can increase revenue by 5% to 15%.
The shift to purely virtual events means there's no better time to introduce hyperpersonalization into your program's strategy. With every attendee interaction taking place online, each click becomes a digital breadcrumb that helps you recommend an intelligent path forward — one that beckons attendees to dive deep into content they'll care about. Creating a "smart site" not only improves your attendees' experience, but also provides valuable data to internal stakeholders and event sponsors by granting insight into attendee behaviors for a measurable return on investment.
Face-to-Face Connections
Considering that networking is the top priority for 82% of corporate event attendees, conferences should continue to build out and reimagine opportunities for making face-to-face connections.
Although keynote and breakout content can fluidly pivot to online platforms, crafting a one-to-one connection strategy for attendees will require some creative problem-solving. Consider your particular attendee demographic when devising networking solutions: A virtual hackathon can bring together developers, a Reddit-like forum filled with dedicated experts unites product users and limited-capacity "birds of a feather" online happy hours will create gathering places for like-minded attendees. Creating a variety of engagement opportunities for attendees lets your event team avoid the trap of a one-size-fits-all connection plan that runs the risk of falling flat.
Sustainability
Finding ways to reduce, reuse and recycle is no longer optional, as attendees are looking to corporations to take charge in addressing environmental troubles. Even venues are taking the issue seriously, with sustainability listed as a high-priority goal for 90% of event sites.
Your sustainability plan doesn't have to stop while face-to-face events are on hiatus; a "design once, use endlessly" philosophy can be applied throughout virtual events as well. By creating a holistic communications plan, event teams can craft high-quality content that can be reused for other programs or become "always available" online — saving teams from wasting time and electricity creating single-use videos and media.
Go the Extra Mile
Traditional surprise-and-delight elements can be all sparkle and no substance, but going the extra mile is all about creating a thoughtful extension of the event experience.
Although the current climate clearly means your attendees won't be queuing up for coffee before a keynote, there are still thoughtful considerations you can apply to your event. Savvy event teams will still begin brainstorming during the site survey — that is, as they select their virtual event platform. And with the current nationwide increase in viewing online media and events, everyone on your event team can offer an informed perspective about what works at a virtual event.
Consider also integrating nonvideo content in your experience to alleviate videoconference fatigue. This helps attendees remain alert and engaged with each other and your content. From a virtual guided meditation room (to allow attendees to quiet their minds during a busy day of sessions) to gamified training (so attendees can have fun as they take certification courses), try to think outside the video frame to engage and entertain.
With the countless shifts that have happened in the past few months alone, event organizers have to accept not just a halt in many events for the near future, but also a new reality when in-person events do pick up again. To best prepare, event pros should consider where the events industry was headed — toward heightened personalization, more opportunities for human connections, and a keen eye for sustainability and thoughtful attendee experiences — and consider what those will mean in a post-pandemic world.
Partner Voices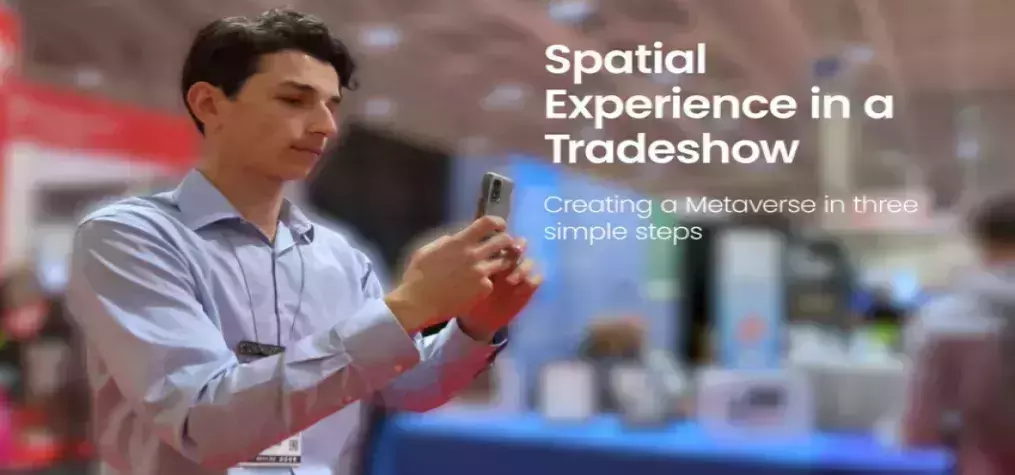 Have you ever heard someone say, "If it weren't for tomorrow, it'd be the future today" or "The future is unwritten?" Well, dear readers, when it comes to the use of augmented reality (AR) technology in the events space, that future is now!