By Elizabeth Johnson
This week, the world's largest mining equipment, products and services exhibition was held...
TSNN TECH CORNER NEWS
Is your event website failing to generate enough repeat visits and continued engagement from your website visitors? If the answer is yes, chances are that the website is not providing them with the compelling interactive content and engaging experience that would give them a reason to stick around and keep coming back periodically to check what's new.
... <![CDATA[]]>More<![CDATA[]]>
Read more tech news at <![CDATA[]]>TSNN TechCorner...<![CDATA[]]>
.
Sponsored Exclusively by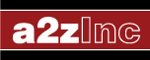 DESTINATION HIGHLIGHT
Innovative Indy
Named the #1 convention city in the U.S. by USA Today and home to more connected hotels than anywhere in the country, Indianapolis was designed for tradeshows and events. Walkability, convenience, and value define the Indy experience. 749,000 sf of exhibit space, 7,100 hotel rooms, 250 restaurants, 50 attractions, and 30 event venues just steps away.
<![CDATA[]]>Learn More ><![CDATA[]]>
LATEST BLOG POSTS
A few years ago, a veteran sales consultant, who has walked hundreds of trade shows over the years, shared this top 10 list of do's and don'ts for sales representatives on the trade show floor.
1. Fishbowls...