Questex Delivers Six Record-Breaking Q1 Events Exceeding Pre-Pandemic Levels 
May 12, 2023
A testament to the industry's recovery, this year is turning out to be a major success for Questex, a leading information and event services company focused on the experience economy.
With new event activations connecting buyers and sellers at the 2023 editions of six Questex shows — International Beauty Show New York, International Esthetics Cosmetics & Spa Conference New York, Bar & Restaurant Expo, World Tea Expo, Vibe Conference and Fierce Pharma Events — the company delivered record-breaking numbers of attendees, exhibitors and revenue and now exceeds pre-pandemic levels.
"Our mission is to bring the experience economy to life for our communities," said Paul Miller, CEO of Questex. With new onsite experiences like the International Beauty Show's Powerhouse Pavilion; the International Esthetics Cosmetics & Spa Conference's Healthy You Pavilion; Bar & Restaurant Expo's Food & Beverage Innovation Center, Japanese Pavilion and NxT Zone; as well as World Tea Expo's Tea Bar, we delivered extraordinary experiences that attendees will remember."
During the pandemic, Miller explained that the company brainstormed new ideas for its events and customer experiences, brought all of its first-party data into one database through its proprietary Q Activate tool and kept its community engaged with high-quality digital content.
"All of this work kept audiences engaged with our brands, which allowed our team to deliver first quarter events with the best performance in the company's history," Miller said.
International Beauty Show New York, the longest running professional beauty event in the country, and International Esthetics Cosmetics & Spa Conference New York, the leading spa and wellness event in the country, co-located in New York to bring together over 30,000 beauty and spa professionals. The International Esthetics Cosmetics & Spa Conference grew the event over 10% compared to the 2019 event, while revenue grew 25% compared to 2022 event. Combined, the International Beauty Show and the International Esthetics Cosmetics & Spa Conference saw growth of attendees of 22% year over year. New onsite experiences engaged attendees, including the Look & Learn Stage, with cocktails and networking, a graffiti wall and selfie area, a Healthy You Pavilion, a Powerhouse Pavilion that celebrated black beauty entrepreneurs, a Recharge & Hydrate Lounge and a "Say Yes to You" campaign.
Bar & Restaurant Expo, the nation's largest and most influential gathering of bar and restaurant owners and operators, grew the event 42% compared to the 2019 event. Bar & Restaurant Expo and World Tea Expo grew attendees 19% over 2022.
Vibe Conference, the premiere on-premises beverage event for beverage executives, grew the event 30% compared to the 2019 event. Vibe Conference attracted attendees from across the industry, including chain restaurants, hotels, cruise lines, airlines, distributors, consultants and agencies, resulting in a 20% increase compared to 2022. Vibe Conference was the largest event in its 14-year history, attracting the biggest number of first-time operator attendees, demonstrating how strongly the industry is rebounding and retooling for future growth.
All Fierce Pharma events experienced a resurgence. Fierce JPM Week, a hybrid event focused on how pharma and healthcare can thrive, experienced the highest revenue in the event's history. The Business Development and Licensing (BD&L) Summit, designed for business development and licensing executives to gain exclusive insights on new opportunities, grew attendance 13% from 2022, and Fierce Pharma PR & Communications West, the only conference on the West Coast dedicated to providing life science communicators with timely industry updates and best practices for successful communications strategies in the healthcare environment, increased 30% year over year.
"We are delighted with how our strategy has come to life at our live events since returning from the pandemic," Miller said. "The forward pacing is extremely encouraging, and 2023 is shaping up to be a banner year for the company."
Main photo: Bar & Restaurant Expo
Don't miss any event-related news: Sign up for our weekly e-newsletter HERE, listen to our latest podcast HERE and engage with us on Twitter, Facebook and LinkedIn!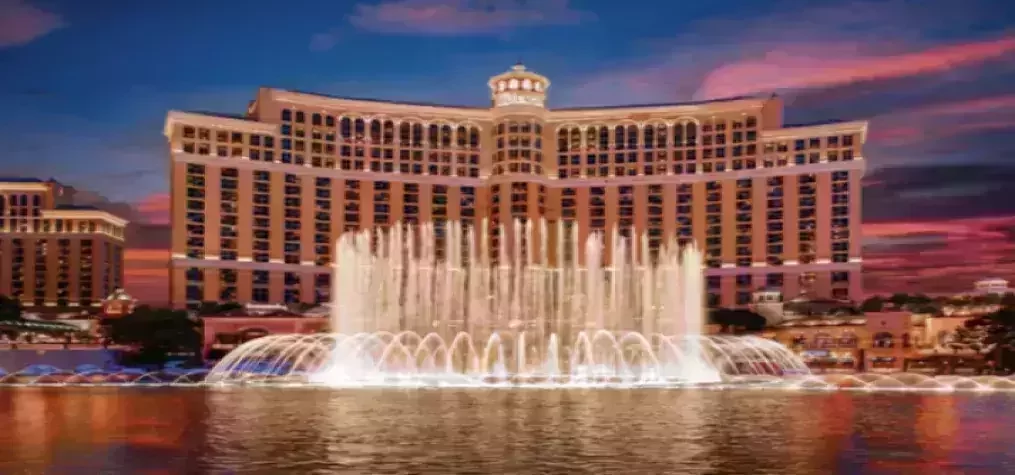 HERE, hosting responsible meetings and caring for our communities are top priorities. Through its 'Focused on What Matters: Embracing Humanity and Protecting the Planet' philosophy, MGM Resorts commits to creating a more sustainable future, while striving to make an impact in the lives of employees, guests, and the communities in which it operates. Water Stewardship Efforts MGM Resorts understands the importance of using water efficiently, especially in the desert destination of Las Vegas. Conserving water has always been part of the mission, but MGM Resorts has expanded its ambition into water stewardship. In 2022, MGM Resorts President and CEO Bill Hornbuckle signed the CEO Water Mandate—a UN Global Compact initiative mobilizing business leaders to advance water stewardship. MGM Resorts International was the first gaming company to take this important step. MGM Resorts replaced 200,000 square feet of real grass with drought-tolerant landscaping in Las Vegas. MGM Resorts pledges to reduce water withdrawal intensity by 33% by 2025 and by 35% by 2030. From 2007-2021, use of more than 5.6 billion gallons of water was avoided because of conservation efforts. Caring for One Another MGM Resorts' Food Donations Program collects and preserves unserved food from conventions held at MGM Resorts properties, then safely donates to food insecure people in the community. Since the program's launch in 2016, more than 3.7 million meals toward a 2025 goal of 5 million meals have been donated into the community. Donations include: Unserved perishable prepared foods from events Perishable unprepared food from MGM Resorts' kitchens Nonperishable food items from minibars and warehouses The collaboration with Southern Nevada's primary food bank, Three Square, has developed the infrastructure needed to safely collect, transport, and store food from MGM Resorts properties in Las Vegas, reducing food waste while serving the community. Fostering Diversity and Inclusion To MGM Resorts, a diverse and talented workforce is essential to success. By cultivating innovative strategies that consider multiple perspectives and viewpoints, the company creates an inclusive workplace culture that benefits its employees and community. MGM Resorts takes pride in being a welcoming home for veterans, individuals with disabilities, people from diverse backgrounds, LGBTQ+ community members, and more. This commitment to inclusion is reflected in the company's recruitment and hiring practices and its social responsibility initiatives. From the workplace to the community, MGM Resorts' commitment to diversity, equity and inclusion remains unwavering, and its efforts continue to create a more equitable and sustainable world for all. MGM Resorts understands its responsibility to contribute to the social and economic progress of the communities in which it operates. HERE, we embrace humanity.