Destinations International Studies Examine Diversity, Tourism
December 3, 2020
Destinations International has released two studies that look at key issues facing the travel industry. The first focuses on the role destination organizations play in advancing equity, diversity and inclusion, while the second—conducted with Longwoods International—examines the perception of the travel industry by U.S. residents.
Equity, Diversity and Inclusion
A follow-up to the baseline data compiled in 2019, DI's 2020 Equity, Diversity and Inclusion Study on Destination Organizations found a need and desire for destination organizations to drive growth in diverse leadership representation at the executive and board levels. The study also identified strategies that should be implemented to cultivate a diverse and inclusive talent pipeline.
"This report has laid a foundation for our members to identify actionable strategies to deliberately cultivate a diverse and inclusive environment within their organization and community," said Don Welsh, president and CEO of Destinations International. 
The identified strategies include the following:
• Establishing an actionable CEO pledge for destination management organizations to solidify a commitment to implement equity, diversity and inclusive best practices to strengthen leadership accountability and advance opportunities for diverse talent into executive, management and board roles.
• Developing and offering opportunities for deeper learning of self-awareness training and EDI educational programming.
• Setting industry best practices and standards to help develop and cultivate diverse candidates for leadership roles within destination organizations by providing access to resources and career-advancing opportunities.
• Continuing to identify, benchmark and track metrics to measure progress and growth within destination organizations to establish industry standards and promote accountability for EDI best practices and initiatives.
• Developing and launching a toolkit to support and provide members with the resources and guidance to implement EDI strategies within their respective destinations.
Resident Sentiment Toward Tourism
DI and Longwoods International's third annual National Resident Sentiment Towards Tourism study examines how Americans assess the growth of the tourism industry in terms of its benefits to their lives as well as potential pitfalls. 
This year's survey showed that while there remains opportunity to improve the perceived benefit of the industry to communities, a majority of those surveyed agree that tourism is good for their state (64 percent) and local (57 percent) areas. These figures go up by at least 20 percentage points for those who consider themselves informed about tourism.
"This research confirms that there is broad public support for the tourism industry in communities across the country," said Amir Eylon, president and CEO of Longwoods International.  "But the study also makes clear that the industry would benefit if it did a better job keeping local residents informed on upcoming tourism-related projects and initiatives." 
In partnership with DI, Longwoods will be offering custom resident sentiment research for DI members. These studies will allow cities, regions and states to understand local support for the tourism industry and how that support compares to the national norm. Organizations that wish to learn more about participating in a resident sentiment study can click here for more information.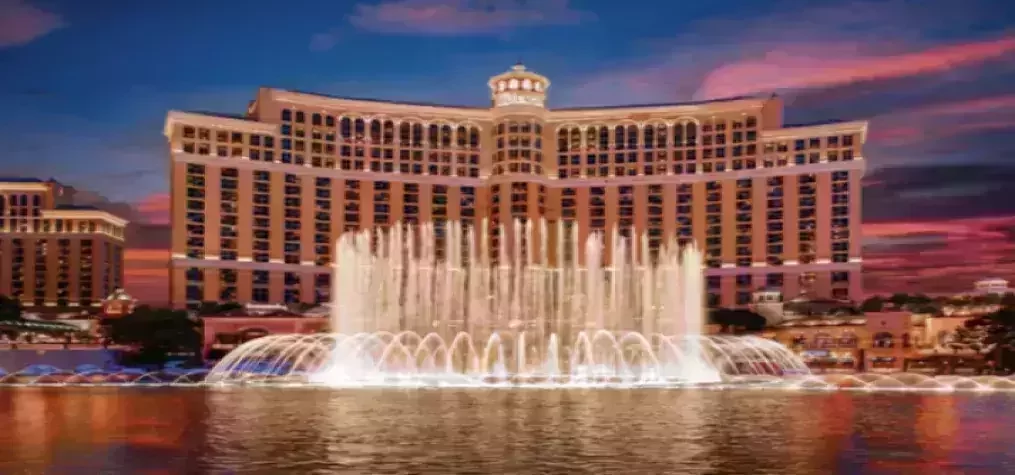 HERE, hosting responsible meetings and caring for our communities are top priorities. Through its 'Focused on What Matters: Embracing Humanity and Protecting the Planet' philosophy, MGM Resorts commits to creating a more sustainable future, while striving to make an impact in the lives of employees, guests, and the communities in which it operates. Water Stewardship Efforts MGM Resorts understands the importance of using water efficiently, especially in the desert destination of Las Vegas. Conserving water has always been part of the mission, but MGM Resorts has expanded its ambition into water stewardship. In 2022, MGM Resorts President and CEO Bill Hornbuckle signed the CEO Water Mandate—a UN Global Compact initiative mobilizing business leaders to advance water stewardship. MGM Resorts International was the first gaming company to take this important step. MGM Resorts replaced 200,000 square feet of real grass with drought-tolerant landscaping in Las Vegas. MGM Resorts pledges to reduce water withdrawal intensity by 33% by 2025 and by 35% by 2030. From 2007-2021, use of more than 5.6 billion gallons of water was avoided because of conservation efforts. Caring for One Another MGM Resorts' Food Donations Program collects and preserves unserved food from conventions held at MGM Resorts properties, then safely donates to food insecure people in the community. Since the program's launch in 2016, more than 3.7 million meals toward a 2025 goal of 5 million meals have been donated into the community. Donations include: Unserved perishable prepared foods from events Perishable unprepared food from MGM Resorts' kitchens Nonperishable food items from minibars and warehouses The collaboration with Southern Nevada's primary food bank, Three Square, has developed the infrastructure needed to safely collect, transport, and store food from MGM Resorts properties in Las Vegas, reducing food waste while serving the community. Fostering Diversity and Inclusion To MGM Resorts, a diverse and talented workforce is essential to success. By cultivating innovative strategies that consider multiple perspectives and viewpoints, the company creates an inclusive workplace culture that benefits its employees and community. MGM Resorts takes pride in being a welcoming home for veterans, individuals with disabilities, people from diverse backgrounds, LGBTQ+ community members, and more. This commitment to inclusion is reflected in the company's recruitment and hiring practices and its social responsibility initiatives. From the workplace to the community, MGM Resorts' commitment to diversity, equity and inclusion remains unwavering, and its efforts continue to create a more equitable and sustainable world for all. MGM Resorts understands its responsibility to contribute to the social and economic progress of the communities in which it operates. HERE, we embrace humanity.