ECA Legislative Action Day 2023 to Focus on Key Issues Affecting the Business Events Industry
May 19, 2023
As the events industry continues its robust recovery following the pandemic, the Exhibitions & Conferences Alliance's (ECA) Legislative Action Day will return to Washington, D.C., on June 1, bringing industry advocates and leaders to meet with members of Congress about important federal policy priorities.
"It will be great to have this event back in person after four long years," said Tommy Goodwin, vice president of government affairs for ECA, adding that the last in-person International Association of Exhibitions and Events (IAEE) Exhibitions Day was in 2019, with the 2020 event held virtually and the ECA Legislative Action Day in 2021 and 2022 also staged virtually.  
The one-day program this year will feature a breakfast and policy briefing, plenty of opportunities throughout the day for peer-to-peer networking and a post-event reception.
According to Goodwin, this year's ECA Legislative Action Day will concentrate on three important issues to further advance the industry's recovery: visa delays, which are preventing many international visitors from attending events in the U.S.;  impersonation fraud, which includes attendee list scams and hotel reservation scams; and the industry's future workforce.
Goodwin said ECA has already had a productive 2023, with accomplishments such as helping repeal the tax on exhibitors and sponsors in Kentucky and advocating for a two-year delay of a phase in California's forthcoming zero-carbon forklift rule, which helps better align the environmental aims of the California rule with industry feasibility. In addition, ECA testified in Connecticut against a digital advertising tax that would be passed down to industry stakeholders and testified in Washington, D.C. at a U.S. Federal Trade Commission hearing on its proposed rule prohibiting business impersonation. Additionally, ECA has been working to continue to elevate the visa delay issue through increased Congressional oversight.
"We are heartened to see the positive response to the industry's message and look forward to increased oversight and new legislation in the days and weeks ahead," Goodwin said.
Additionally, this year's ECA Legislative Action Day will be held in conjunction with the Lippman Connects Exhibition and Convention Executives Forum (ECEF), a one-day information-sharing and networking event for leaders at associations and independent organizers taking place May 31 at the Grand Hyatt in Washington, D.C. In recognition of this partnership, ECA announced Lippman Connects as one of its 2023 Legislative Action Day platinum sponsors.  
Registration for ECA Legislative Action Day is open through May 25.
Don't miss any event-related news: Sign up for our weekly e-newsletter HERE, listen to our latest podcast HERE and engage with us on Twitter, Facebook and LinkedIn!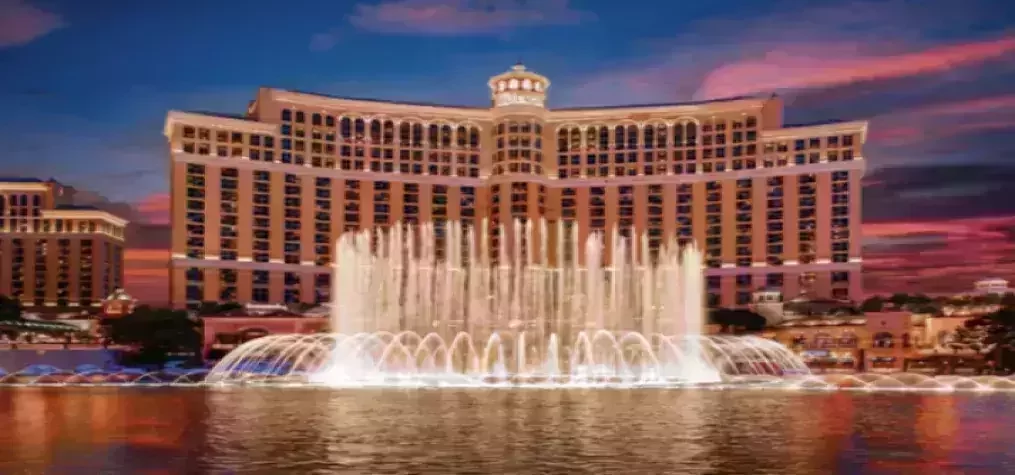 HERE, hosting responsible meetings and caring for our communities are top priorities. Through its 'Focused on What Matters: Embracing Humanity and Protecting the Planet' philosophy, MGM Resorts commits to creating a more sustainable future, while striving to make an impact in the lives of employees, guests, and the communities in which it operates. Water Stewardship Efforts MGM Resorts understands the importance of using water efficiently, especially in the desert destination of Las Vegas. Conserving water has always been part of the mission, but MGM Resorts has expanded its ambition into water stewardship. In 2022, MGM Resorts President and CEO Bill Hornbuckle signed the CEO Water Mandate—a UN Global Compact initiative mobilizing business leaders to advance water stewardship. MGM Resorts International was the first gaming company to take this important step. MGM Resorts replaced 200,000 square feet of real grass with drought-tolerant landscaping in Las Vegas. MGM Resorts pledges to reduce water withdrawal intensity by 33% by 2025 and by 35% by 2030. From 2007-2021, use of more than 5.6 billion gallons of water was avoided because of conservation efforts. Caring for One Another MGM Resorts' Food Donations Program collects and preserves unserved food from conventions held at MGM Resorts properties, then safely donates to food insecure people in the community. Since the program's launch in 2016, more than 3.7 million meals toward a 2025 goal of 5 million meals have been donated into the community. Donations include: Unserved perishable prepared foods from events Perishable unprepared food from MGM Resorts' kitchens Nonperishable food items from minibars and warehouses The collaboration with Southern Nevada's primary food bank, Three Square, has developed the infrastructure needed to safely collect, transport, and store food from MGM Resorts properties in Las Vegas, reducing food waste while serving the community. Fostering Diversity and Inclusion To MGM Resorts, a diverse and talented workforce is essential to success. By cultivating innovative strategies that consider multiple perspectives and viewpoints, the company creates an inclusive workplace culture that benefits its employees and community. MGM Resorts takes pride in being a welcoming home for veterans, individuals with disabilities, people from diverse backgrounds, LGBTQ+ community members, and more. This commitment to inclusion is reflected in the company's recruitment and hiring practices and its social responsibility initiatives. From the workplace to the community, MGM Resorts' commitment to diversity, equity and inclusion remains unwavering, and its efforts continue to create a more equitable and sustainable world for all. MGM Resorts understands its responsibility to contribute to the social and economic progress of the communities in which it operates. HERE, we embrace humanity.