Hong Kong Convention and Exhibition Centre Welcomed 100,000,000th Visitor
October 24, 2016
The Hong Kong Convention and Exhibition Centre ("HKCEC") celebrated a major milestone Oct. 14.
During the world's largest electronics fair – the Hong Kong Electronics Fair (Autumn Edition), the HKCEC welcomed the 100,000,000th visitor since its opening in 1988.
Nicholas J McVeigh from the United Kingdom was surprised by a flashmob made up of a group of uniformed staff of Hong Kong Convention and Exhibition Centre (Management) Limited ("HML"), the operating and management company of the HKCEC.
He was then officially welcomed by Monica Lee-Müller, HML's managing director, who presented him another big surprise – a HKCEC model made of genuine gold to mark this special occasion.
McVeigh is a trade buyer and has been visiting the Hong Kong Electronics Fair (Autumn Edition) at the HKCEC for more than 10 years.
Lee-Müller welcomed McVeigh and remarked, "Over the past 28 years, HML has built a strong and diversified event portfolio for Hong Kong and the HKCEC. Since the opening, the HKCEC has hosted over 45,000 events, from world-class exhibitions, international conferences, multi-national corporate meetings, to entertainment and sports events, and smaller meetings and banquets.
She added, "At HML, we pride ourselves on delivering consistently high quality services to event attendees from around the world. More importantly, these events have contributed significant economic benefits to Hong Kong by generating spin-offs for related industries, creating numerous jobs and business opportunities, and enhancing Hong Kong's international image and reputation."
The HKCEC, hosted more than 1,100 events and welcomed more than 5.5 million exhibitors, buyers, delegates and visitors from around the world in the fiscal year ending June 2016.
Being voted consistently "Asia's Best Convention and Exhibition Centre", the HKCEC is now home to four of the world's largest and seven of the Asia's largest trade exhibitions of their respective industries.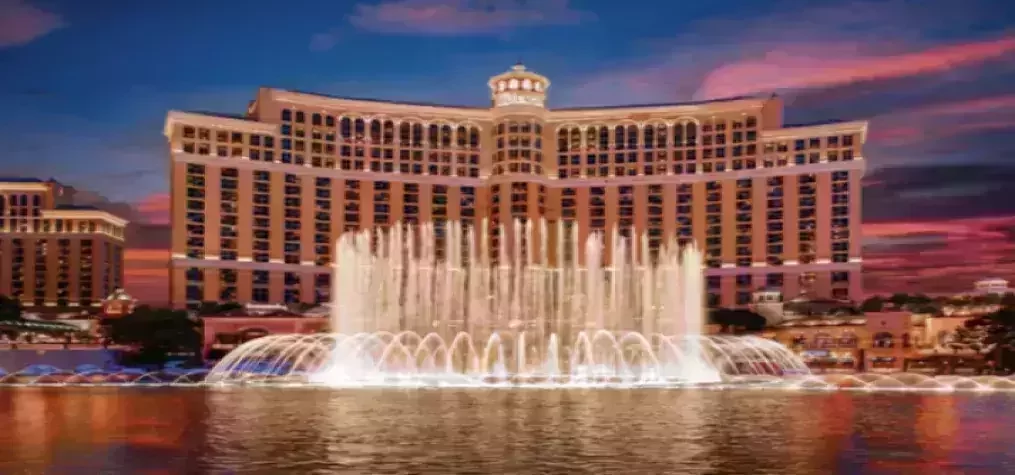 HERE, hosting responsible meetings and caring for our communities are top priorities. Through its 'Focused on What Matters: Embracing Humanity and Protecting the Planet' philosophy, MGM Resorts commits to creating a more sustainable future, while striving to make an impact in the lives of employees, guests, and the communities in which it operates. Water Stewardship Efforts MGM Resorts understands the importance of using water efficiently, especially in the desert destination of Las Vegas. Conserving water has always been part of the mission, but MGM Resorts has expanded its ambition into water stewardship. In 2022, MGM Resorts President and CEO Bill Hornbuckle signed the CEO Water Mandate—a UN Global Compact initiative mobilizing business leaders to advance water stewardship. MGM Resorts International was the first gaming company to take this important step. MGM Resorts replaced 200,000 square feet of real grass with drought-tolerant landscaping in Las Vegas. MGM Resorts pledges to reduce water withdrawal intensity by 33% by 2025 and by 35% by 2030. From 2007-2021, use of more than 5.6 billion gallons of water was avoided because of conservation efforts. Caring for One Another MGM Resorts' Food Donations Program collects and preserves unserved food from conventions held at MGM Resorts properties, then safely donates to food insecure people in the community. Since the program's launch in 2016, more than 3.7 million meals toward a 2025 goal of 5 million meals have been donated into the community. Donations include: Unserved perishable prepared foods from events Perishable unprepared food from MGM Resorts' kitchens Nonperishable food items from minibars and warehouses The collaboration with Southern Nevada's primary food bank, Three Square, has developed the infrastructure needed to safely collect, transport, and store food from MGM Resorts properties in Las Vegas, reducing food waste while serving the community. Fostering Diversity and Inclusion To MGM Resorts, a diverse and talented workforce is essential to success. By cultivating innovative strategies that consider multiple perspectives and viewpoints, the company creates an inclusive workplace culture that benefits its employees and community. MGM Resorts takes pride in being a welcoming home for veterans, individuals with disabilities, people from diverse backgrounds, LGBTQ+ community members, and more. This commitment to inclusion is reflected in the company's recruitment and hiring practices and its social responsibility initiatives. From the workplace to the community, MGM Resorts' commitment to diversity, equity and inclusion remains unwavering, and its efforts continue to create a more equitable and sustainable world for all. MGM Resorts understands its responsibility to contribute to the social and economic progress of the communities in which it operates. HERE, we embrace humanity.