LICENSING JAPAN Grew By 30 Percent
September 8, 2014
Japan is Asia's largest market for merchandising licensed products accounting for 70 percent of the Asian market for licensed merchandise (source: Japan Kanto Bureau of Economy, Trade and Industry, 2012).
Being a strong and mature market, it is an ideal market to build reliable relationships and serves as a keystone of Asia at the vanguard of marketing trends in Asian countries.
LICENSING JAPAN is Japan's leading international B-to-B trade show for characters and brands and this year's edition of was successfully held from July 2-4 at Tokyo Big Sight, Japan.
The show collectively gathered a wide range of characters, newly launched animations, world-wide brands, etc. from Japan, Asia and the world, expanded its scale by 30 percent from last year. Throughout the show period, participants were actively conducting business meetings, sharing various contacts and information with one another.
In combination with the exhibition, concurrent events allowed participants to learn the latest trends and catch key information in how to succeed in the Japanese market.
The conference provided an opportunity for participants to learn about Licensor's know-hows, the latest and future trends of the market were shared by International Licensing Industry Merchandisers' Association (LIMA, JAPAN), and other experts of the licensing field in Japan.
The winners of "Licensing of the Year 2014 in JAPAN" were also presented during the show at the official award ceremony, held within the exhibition hall. The Grand-prix winner was "funassyi", a very popular mascot in Japan.
LICENSING JAPAN served as the key venue to catch the latest trends in Japan as well as being a platform for license holders and potential licensees to discuss business with professionals from Japan and Asia.
Exhibitors and attendees alike gave the show high marks.
"We exhibited for the first time to cultivate Japanese market. Having 45 meetings with potential licensees, we expect to close deals with several products such as Toys, Apparel,Beverage, and Gadgets, etc. Loyalty-based income will be approx. USD 50,000," said a representative for AUTOMOBILI LAMBORGHINI (Italy).
A visitor from China added, "I had a very satisfying visit. Through this show we will become licensing agents of Japanese characters in Malaysia and Singapore market."
LICENSING JAPAN 2014 show concluded with a positive note and the booth space for the next edition has been almost sold out.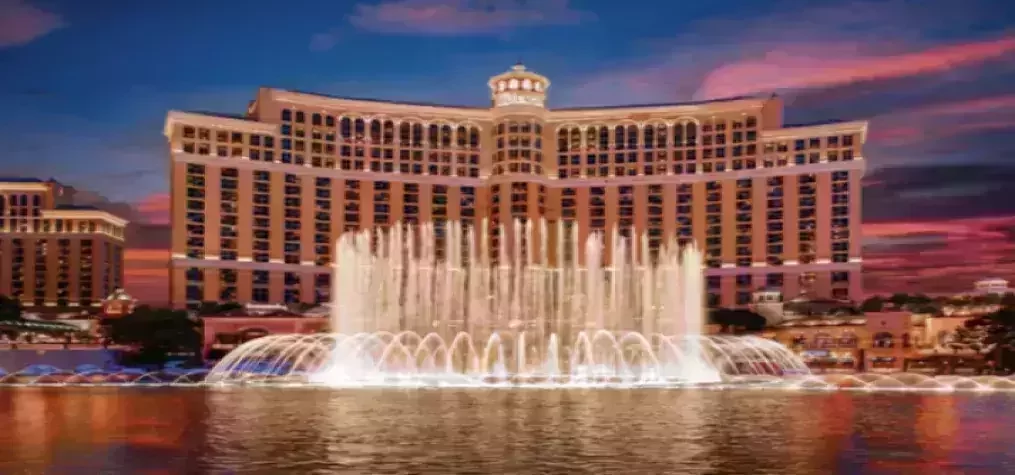 HERE, hosting responsible meetings and caring for our communities are top priorities. Through its 'Focused on What Matters: Embracing Humanity and Protecting the Planet' philosophy, MGM Resorts commits to creating a more sustainable future, while striving to make an impact in the lives of employees, guests, and the communities in which it operates. Water Stewardship Efforts MGM Resorts understands the importance of using water efficiently, especially in the desert destination of Las Vegas. Conserving water has always been part of the mission, but MGM Resorts has expanded its ambition into water stewardship. In 2022, MGM Resorts President and CEO Bill Hornbuckle signed the CEO Water Mandate—a UN Global Compact initiative mobilizing business leaders to advance water stewardship. MGM Resorts International was the first gaming company to take this important step. MGM Resorts replaced 200,000 square feet of real grass with drought-tolerant landscaping in Las Vegas. MGM Resorts pledges to reduce water withdrawal intensity by 33% by 2025 and by 35% by 2030. From 2007-2021, use of more than 5.6 billion gallons of water was avoided because of conservation efforts. Caring for One Another MGM Resorts' Food Donations Program collects and preserves unserved food from conventions held at MGM Resorts properties, then safely donates to food insecure people in the community. Since the program's launch in 2016, more than 3.7 million meals toward a 2025 goal of 5 million meals have been donated into the community. Donations include: Unserved perishable prepared foods from events Perishable unprepared food from MGM Resorts' kitchens Nonperishable food items from minibars and warehouses The collaboration with Southern Nevada's primary food bank, Three Square, has developed the infrastructure needed to safely collect, transport, and store food from MGM Resorts properties in Las Vegas, reducing food waste while serving the community. Fostering Diversity and Inclusion To MGM Resorts, a diverse and talented workforce is essential to success. By cultivating innovative strategies that consider multiple perspectives and viewpoints, the company creates an inclusive workplace culture that benefits its employees and community. MGM Resorts takes pride in being a welcoming home for veterans, individuals with disabilities, people from diverse backgrounds, LGBTQ+ community members, and more. This commitment to inclusion is reflected in the company's recruitment and hiring practices and its social responsibility initiatives. From the workplace to the community, MGM Resorts' commitment to diversity, equity and inclusion remains unwavering, and its efforts continue to create a more equitable and sustainable world for all. MGM Resorts understands its responsibility to contribute to the social and economic progress of the communities in which it operates. HERE, we embrace humanity.