New Software from Gleanin and Zoi Meet Boosts the Attendee Experience
May 8, 2019
Two event technology companies from across the pond have released new updates and platforms aimed at improving the attendee experience.
London-based attendee acquisition software company Gleanin has unveiled a new interface designed to streamline the mobile user experience of its Gleanin Connect social referral marketing platform, which allows event registrants to invite their colleagues using LinkedIn, Twitter, Facebook, WhatsApp or email.
Instead of having to scroll down the webpage to reach the Gleanin dashboard after they've registered, mobile users are now immediately directed to an interface that allows them to select an advocacy channel. If they select email, the interface provides the user with access to the phone's native email so they can autocomplete email addresses instead of searching for them.
"With the high percentage of mobile device users, it is incumbent upon event technology providers to make the mobile user experience seamless," said Peter Richards, CTO and co-founder of Gleanin. "We believe that if more people can easily use mobile devices to register and refer events to others, more new registrations will result."
This update to its mobile interface is part of Gleanin's multi-phase plan to highlight the need for such streamlining and the lost opportunity a poor mobile registration experience presents, he added.
After studying the mobile registration abandonment rate in early 2018, Gleanin summarized its findings in "The Case for Mobile-Optimized Registration in B2B Events" white paper, published in November of last year.
"While it's clear that mobile users expect to get the same seamless experience when interacting with event registration on their mobile as they do when registering via desktop, the length and complexity of mobile event registration forms are still a work in progress," said Gleanin CEO Tamar Beck.
She continued, "As we're in the business of facilitating authentic advocacy and delivering new attendees for organizers, Gleanin's aim is to ensure that those people that do complete registration on their devices are able to advocate for the event with zero friction."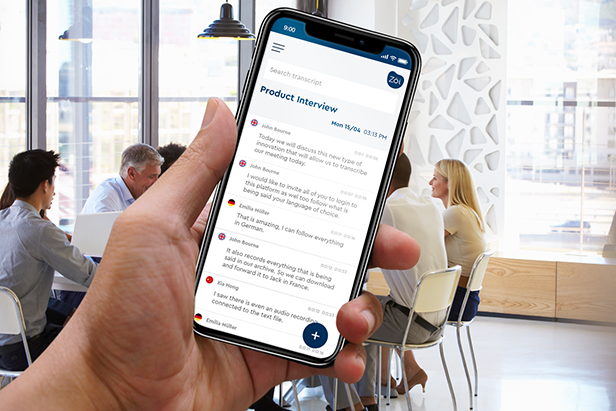 Rotterdam-based Zoi Meet has launched an AI-powered subtitling software that can transcribe and translate up to three languages simultaneously in real-time.
Designed to help international business professionals communicate during multilingual meetings and conferences, the new platform comes at a time when the need to remove language barriers has never been greater.
According to a 2018 Successful Meetings survey cited by Zoi Meet officials, 49% of international business professionals identify communications and language barriers as the most challenging aspect of doing business.
"Companies know that expanding their operations and influence globally requires a workforce that can communicate effectively in multiple languages; however, roughly two-thirds of business executives surveyed by Forbes Insights said that less than half of their employees have professional proficiency in more than one language," said Kevin Oranje, CEO of Zoi Meet.
He continued, "Having a multilingual team, while an ideal solution, is not always the most realistic for many companies operating globally. Meeting veterans clearly agree that language barriers are hugely challenging – and the resulting 'cultural misunderstandings' can sabotage any change of an effective communication channel."
To combat these issues, Zoi Meet performs the following functions:
Translate and subtitle everything that is being said:

Directly displays spoken text to subtitles on any screen or device using an automatic transcription in 12 languages. Users can choose to display up to three languages at the same time.

Transcribe and share all notes in multiple languages:

Stores all meeting transcripts and makes sure they are archived in searchable text files. All transcripts are synced with recorded audio and can be instantly translated to multiple languages.

Enables communication on-the-go with ease:

Zoi Meet be used for conferences, in-person meetings, product presentations, calls or networking events.
Not only do these combined features help remove language barriers, they also create a shared knowledge center and save both time and misunderstandings for those looking to maximize their communication efficiency on the global stage, Oranje added.
A beta version of Zoi Meet is now being piloted by event organizers with industry partners including BASF, HP, Singapore Airport Terminal and Asia Pacific Week, according to Zoi Meet officials. The release of a commercial version has yet to be announced.
To learn more about Zoi Meet, check out this video.
Don't miss any event news! Sign up for any (or all) of our e-newsletters HERE & engage with us on Twitter, Facebook, LinkedIn & Instagram!
Partner Voices
An all-in-one technology partner Going hybrid using Swapcard's platform means you can do everything in one place. Registration, communication, live streaming, networking for on-site and online attendees, audience engagement tools and full analytical tracking are just some of the hybrid features that'll make your event a success. Authentic meeting opportunities