Trade Show Floor at Asian Attractions Expo 2016 Shatters Previous Record
May 10, 2016
Asian Attractions Expo (AAE) 2016's trade showfloor continues to grow at a record-breaking rate with 11,500 net square meters of exhibit space reserved by more than 350 companies.
The strong interest by international manufacturer and supplier companies to showcase their new products and services is reflective of the growth of the attractions industry in the Asia-Pacific region and China specifically. AAE 2016 takes place June 13-16 at the Shanghai New International Exhibition Centre in China, with the showfloor open June 14-16.
The event is the region's premier global conference and trade show for the attractions industry and is owned and produced by the International Association of Amusement Parks and Attractions (IAAPA).
Evidence of the attractions industry's increased popularity in the region is shown by the growth of AAE since the event last took place in Shanghai in 2006. At the time, the exhibit floor spanned 2,528 net sq. m. with 128 exhibiting companies.
According to the IAAPA Global Theme and Amusement Park Outlook Report for 2015 – 2019, major park openings and rising investment will continue to drive the market over the next five years and annual attendance is expected to reach 540 million in 2019. I
n 2014, Asia Pacific passed North America to become the largest region in terms of attendance entertaining 390 million guests. China specifically still has one of the fastest-growing economies compared with other countries' and in 2014 theme park spending reach $3 million.
The complete IAAPA Global Theme and Amusement Park Outlook Report is available for review here.
Previously, Asian Attractions Expo 2015 in Hong Kong SAR boasted the largest show floor in the event's history with 9,432 net square meters of exhibition space.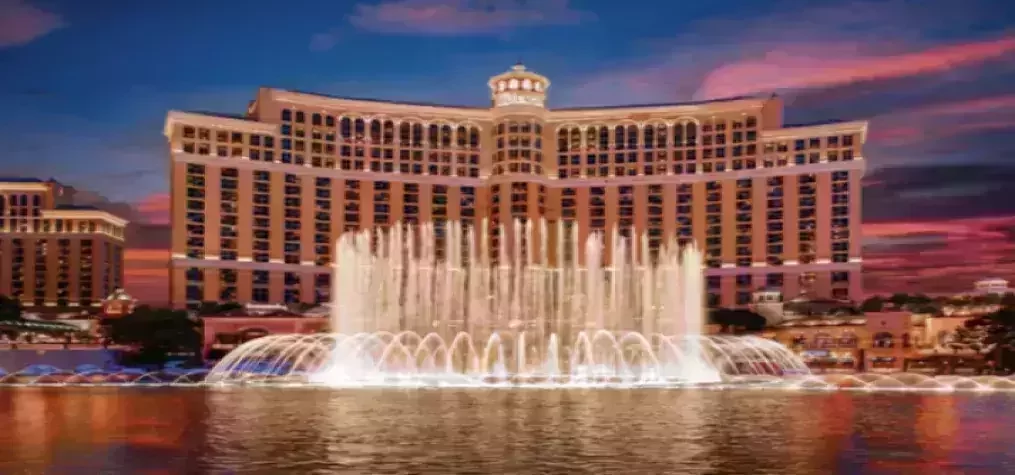 HERE, hosting responsible meetings and caring for our communities are top priorities. Through its 'Focused on What Matters: Embracing Humanity and Protecting the Planet' philosophy, MGM Resorts commits to creating a more sustainable future, while striving to make an impact in the lives of employees, guests, and the communities in which it operates. Water Stewardship Efforts MGM Resorts understands the importance of using water efficiently, especially in the desert destination of Las Vegas. Conserving water has always been part of the mission, but MGM Resorts has expanded its ambition into water stewardship. In 2022, MGM Resorts President and CEO Bill Hornbuckle signed the CEO Water Mandate—a UN Global Compact initiative mobilizing business leaders to advance water stewardship. MGM Resorts International was the first gaming company to take this important step. MGM Resorts replaced 200,000 square feet of real grass with drought-tolerant landscaping in Las Vegas. MGM Resorts pledges to reduce water withdrawal intensity by 33% by 2025 and by 35% by 2030. From 2007-2021, use of more than 5.6 billion gallons of water was avoided because of conservation efforts. Caring for One Another MGM Resorts' Food Donations Program collects and preserves unserved food from conventions held at MGM Resorts properties, then safely donates to food insecure people in the community. Since the program's launch in 2016, more than 3.7 million meals toward a 2025 goal of 5 million meals have been donated into the community. Donations include: Unserved perishable prepared foods from events Perishable unprepared food from MGM Resorts' kitchens Nonperishable food items from minibars and warehouses The collaboration with Southern Nevada's primary food bank, Three Square, has developed the infrastructure needed to safely collect, transport, and store food from MGM Resorts properties in Las Vegas, reducing food waste while serving the community. Fostering Diversity and Inclusion To MGM Resorts, a diverse and talented workforce is essential to success. By cultivating innovative strategies that consider multiple perspectives and viewpoints, the company creates an inclusive workplace culture that benefits its employees and community. MGM Resorts takes pride in being a welcoming home for veterans, individuals with disabilities, people from diverse backgrounds, LGBTQ+ community members, and more. This commitment to inclusion is reflected in the company's recruitment and hiring practices and its social responsibility initiatives. From the workplace to the community, MGM Resorts' commitment to diversity, equity and inclusion remains unwavering, and its efforts continue to create a more equitable and sustainable world for all. MGM Resorts understands its responsibility to contribute to the social and economic progress of the communities in which it operates. HERE, we embrace humanity.