Trade Show Floor at Asian Attractions Expo 2016 Shatters Previous Record
May 10, 2016
Asian Attractions Expo (AAE) 2016's trade showfloor continues to grow at a record-breaking rate with 11,500 net square meters of exhibit space reserved by more than 350 companies.
The strong interest by international manufacturer and supplier companies to showcase their new products and services is reflective of the growth of the attractions industry in the Asia-Pacific region and China specifically. AAE 2016 takes place June 13-16 at the Shanghai New International Exhibition Centre in China, with the showfloor open June 14-16.
The event is the region's premier global conference and trade show for the attractions industry and is owned and produced by the International Association of Amusement Parks and Attractions (IAAPA).
Evidence of the attractions industry's increased popularity in the region is shown by the growth of AAE since the event last took place in Shanghai in 2006. At the time, the exhibit floor spanned 2,528 net sq. m. with 128 exhibiting companies.
According to the IAAPA Global Theme and Amusement Park Outlook Report for 2015 – 2019, major park openings and rising investment will continue to drive the market over the next five years and annual attendance is expected to reach 540 million in 2019. I
n 2014, Asia Pacific passed North America to become the largest region in terms of attendance entertaining 390 million guests. China specifically still has one of the fastest-growing economies compared with other countries' and in 2014 theme park spending reach $3 million.
The complete IAAPA Global Theme and Amusement Park Outlook Report is available for review here.
Previously, Asian Attractions Expo 2015 in Hong Kong SAR boasted the largest show floor in the event's history with 9,432 net square meters of exhibition space.
Partner Voices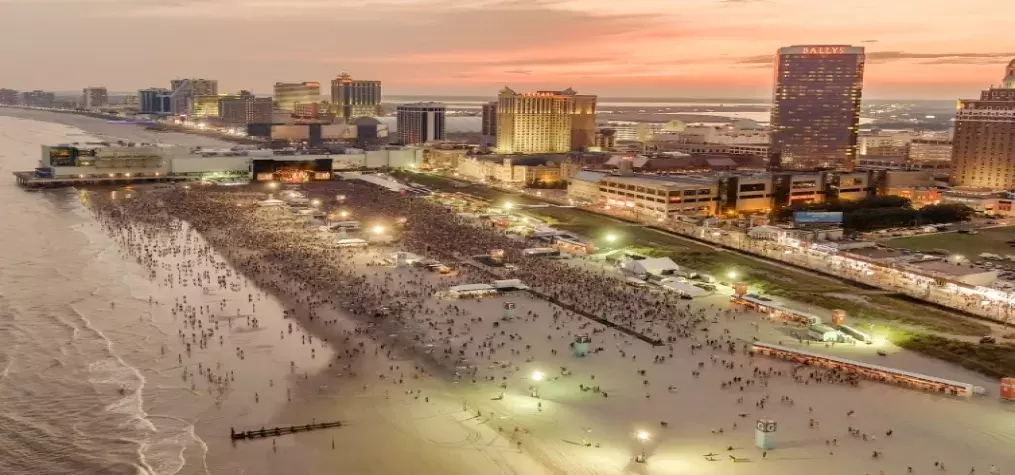 Caesars Entertainment strode into 2022 with its sights set on making the year one of innovation and renovation for the Empire as the company announced a $400 million, Las Vegas-style makeover for its Atlantic City properties. The master plan for the company's three East Coast properties -- Caesars, Harrah's, and Tropicana -- involves interior renovations, new celebrity dining concepts, and more to create the ultimate seaside conference destination.