Please Stop Asking If Attendance 'Was Down' at Shows Running Right Now
August 20, 2021
Since the beginning of July, I have been to several trade shows and events all over the U.S. and inevitably when I talk to people afterward, one of the very first few questions they ask is "how many attendees and/or exhibitors were at the show?"
Jennifer Hoff, president of Taffy Event Strategies and Trifecta Events, said that after she and her team recently ran the Coverings trade show in Orlando, she was asked the same thing about attendance at the event.
"I told them 'You are asking the wrong question!'" Hoff said.
In the middle of a pandemic, with a show that has a heavy international presence, of course there were not the same number of buyers and sellers as a normal year, but Hoff added, it was an incredibly vibrant and very engaged showfloor.
For any buyer who decides to go to a show right now you can pretty much bet they are motivated ones who are there to place orders and get business done.
I have been to two Tarsus Group shows recently – Foam Expo in Novi, Mich., and the OFFPRICE Show in Las Vegas – and before both shows, the teams were crossing fingers and hoping the buyers who registered showed up on the exhibit floor.
Both shows did not have the same showfloors as normal, but the buyers still came and beat expectations. And, they not only came, but they also were very engaged and order writing was busy.
As a result, the exhibitors were happy that they had taken a chance and made the investment to be at the show.
If anything, I have heard from other shows that the main complaint they actually are receiving right now from the attendees is they wished MORE exhibitors would have been on the showfloor.
So, please stop asking show organizers how many attendees and exhibitors there are right now, but ask them instead: what was the energy on the showfloor? Was business getting done?
I will absolutely guarantee you – the exhibitors and attendees who ARE coming to shows are very grateful for the opportunity to finally meet face-to-face again.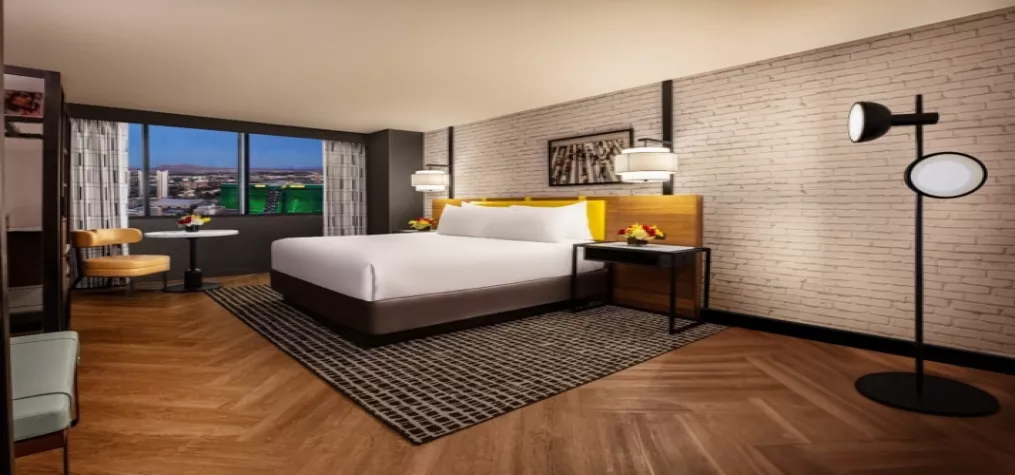 Just when it seems like Las Vegas can't get any bigger, brighter or more exciting for groups, MGM Resorts raises the bar again. The company continues to invest and innovate across its portfolio of Las Vegas resorts, with new attractions and upgraded experiences for attendees of all interests.  Remodeled Guest Rooms MGM Grand is the largest single hotel in the world with over 5,000 guest rooms and an 850,000-square-foot conference center. It is home to the newly remodeled MGM Grand Studio Tower—700 reimagined guest rooms with a fun mid-century vibe. Nearby, the iconic New York-New York Las Vegas Hotel & Casino recently completed a $63M redesign and remodel of its 1,830 guest rooms and 155 suites. Down the street, Bellagio Las Vegas is sporting renovated rooms in the Spa Tower with sunrise-inspired decor and luxurious soaking tubs in Premier King rooms after a $110-million transformation. Reinvented Luxury Experiences The Luxury Meetings District, made up of Bellagio Las Vegas, ARIA Resort & Casino, Vdara Hotel & Spa, The Cosmopolitan of Las Vegas, Park MGM and NoMad Las Vegas, is now more connected than ever before. A new interior walkway opened this October for a seamless attendee experience – connecting Vdara, Bellagio, and The Cosmopolitan of Las Vegas, guests can now walk from Park MGM to Bellagio in around 15 minutes. New on the scene in the Luxury Meetings District is Cathedrale at ARIA, TAO Group's upscale establishment specializing in exquisite French-Mediterranean cuisine offering elevated private dining experiences that opened in May. Heralded by World's Best 50 Restaurants, GQ and VOGUE, LPM at The Cosmopolitan of Las Vegas is opening this fall and will deliver its signature spontaneity and imaginative celebration of France's Mediterranean cuisine, art, and culture to the unique luxury resort in impeccable fashion.  A "New Wave  for Mandalay Bay A new wave of enhancements and experiences has arrived at Mandalay Bay Resort and Casino, including Flanker Kitchen + Sports Bar, an 8,445-square-foot restaurant that opened this June, perfect for pre- and post-game eats and drinks. Event planner's favorite, Chef Michael Mina's StripSteak, received a full renovation and now includes one of the largest private dining rooms on The Strip. Retro by Voltaggio debuts a one-year residency with a fun take on pop culture of the 80s and 90s with classic American dishes. An exciting addition planned for 2024 is Swingers, a 40,000-square-foot oasis of street food, miniature golf and art at Mandalay Bay. Most exciting for meeting planners, the 2.1 million-square-foot Mandalay Bay Convention Center  is undergoing a complete refresh, with lightened space, added eye-catching art, and improved technology infrastructure for even more flexible space. Energy-efficient digital signage now leads the way with faster internet speeds and new AV options. From renovated guest rooms and meeting spaces to celebrated dining options and dedicated teams, MGM Resorts is dedicated to delivering exceptional and innovative meeting experiences.