Snöball Teams With CLIPr to Help Clients Maximize Innovative Event Marketing and Video Content Capabilities
May 20, 2022
Snöball, a word-of-mouth marketing and audience growth platform for events, formed a strategic partnership with CLIPr, a video analysis and management (VAM) platform using AI and machine learning to make recorded videos searchable by transcription, topics and subtopics. With the alliance, Snöball will pair its event marketing and social amplification expertise with CLIPr's ability to create more searchable video content to help event professionals greatly increase content personalization and drive audience acquisition, retention and engagement.
With the industry having shifted to virtual and hybrid events since the pandemic and huge amounts of video content having been created since, the companies believe this is a golden opportunity for event marketers to repurpose and maximize video content. The partnership aims to allow event marketers and organizers to leverage their vast library of content, drive audience growth by expanding audience acquisition and engagement from pre-event to post-event and bring communities together.
CLIPr's VAM platform is designed to save time and increase productivity. It modernizes how clients manage and extract important moments of recorded video content, so they can organize, search, interact and share highlight reels with ease and efficiency to engage colleagues, customers and their community.  
Snöball's platform mobilizes an event's existing audience, including attendees, exhibitors, sponsors and speakers, into becoming influential and trusted advocates to drive audience acquisition, retention and engagement. Using word-of-mouth marketing, Snöball is designed to increase content reach, grow networks and amplify events without amplifying budgets, ultimately helping event organizers boost attendance for in-person, virtual and hybrid events and grow year-round communities.
CLIPr's VAM platform and the Snöball social amplification platform make for powerful marketing that any event marketer will want to leverage, according to CLIPr Co-Founder and CEO Humphrey Chen.
"From the beginning, we've seen tremendous synergy between our two organizations," Chen said. "At CLIPr, we help our clients efficiently consume, measure and manage mountains of video content. Snöball is the perfect complement because it will help amplify and promote the indexed video content to increase our clients' content reach and grow their network."
Snöball's Founder and CEO Rachel Stephan echoed Chen's enthusiasm and said the partnership combines the strength of each organization to benefit their mutual clients.
"When I discovered CLIPr, it was love at first sight," Stephan said. "This is a match made in tech heavens that can help event marketers engage their audiences pre-event to post-event by combining the power of people and content."
Stephan added, "Snöball's word-of-mouth marketing platform coupled with CLIPr's video analysis and management platform can supercharge your content strategy, whether marketers want to amplify their content reach, increase their event attendance or grow their community."
Don't miss any event-related news: Sign up for our weekly e-newsletter HERE, listen to our latest podcast HERE and engage with us on Twitter, Facebook and  LinkedIn!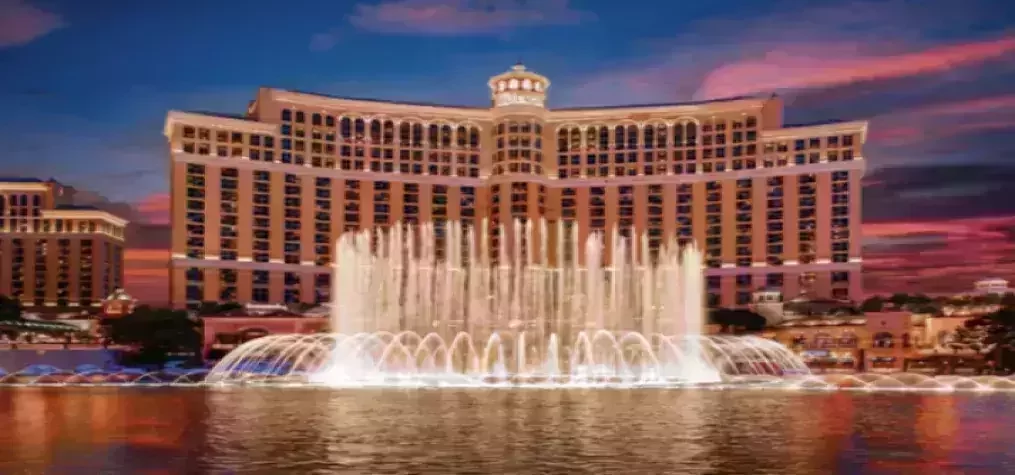 HERE, hosting responsible meetings and caring for our communities are top priorities. Through its 'Focused on What Matters: Embracing Humanity and Protecting the Planet' philosophy, MGM Resorts commits to creating a more sustainable future, while striving to make an impact in the lives of employees, guests, and the communities in which it operates. Water Stewardship Efforts MGM Resorts understands the importance of using water efficiently, especially in the desert destination of Las Vegas. Conserving water has always been part of the mission, but MGM Resorts has expanded its ambition into water stewardship. In 2022, MGM Resorts President and CEO Bill Hornbuckle signed the CEO Water Mandate—a UN Global Compact initiative mobilizing business leaders to advance water stewardship. MGM Resorts International was the first gaming company to take this important step. MGM Resorts replaced 200,000 square feet of real grass with drought-tolerant landscaping in Las Vegas. MGM Resorts pledges to reduce water withdrawal intensity by 33% by 2025 and by 35% by 2030. From 2007-2021, use of more than 5.6 billion gallons of water was avoided because of conservation efforts. Caring for One Another MGM Resorts' Food Donations Program collects and preserves unserved food from conventions held at MGM Resorts properties, then safely donates to food insecure people in the community. Since the program's launch in 2016, more than 3.7 million meals toward a 2025 goal of 5 million meals have been donated into the community. Donations include: Unserved perishable prepared foods from events Perishable unprepared food from MGM Resorts' kitchens Nonperishable food items from minibars and warehouses The collaboration with Southern Nevada's primary food bank, Three Square, has developed the infrastructure needed to safely collect, transport, and store food from MGM Resorts properties in Las Vegas, reducing food waste while serving the community. Fostering Diversity and Inclusion To MGM Resorts, a diverse and talented workforce is essential to success. By cultivating innovative strategies that consider multiple perspectives and viewpoints, the company creates an inclusive workplace culture that benefits its employees and community. MGM Resorts takes pride in being a welcoming home for veterans, individuals with disabilities, people from diverse backgrounds, LGBTQ+ community members, and more. This commitment to inclusion is reflected in the company's recruitment and hiring practices and its social responsibility initiatives. From the workplace to the community, MGM Resorts' commitment to diversity, equity and inclusion remains unwavering, and its efforts continue to create a more equitable and sustainable world for all. MGM Resorts understands its responsibility to contribute to the social and economic progress of the communities in which it operates. HERE, we embrace humanity.