Women at the Helm: Sonia Fong, Senior Vice President, Convention Development, Louisville Tourism
May 8, 2023
As May begins, TSNN is celebrating Asian American and Pacific Islander (AAPI) Heritage Month in the U.S. by spotlighting an AAPI woman who has enriched the event and trade show industry and been instrumental in its future success.
Sonia Fong, senior vice president of convention development for Louisville Tourism, has worked in the hospitality industry for more than 25 years. Her current responsibilities include managing the convention sales team to achieve annual room night goals, developing and implementing the convention sales and marketing plan, outlining specific sales objectives and priorities for the convention sales staff, and establishing sales policies and procedures to maximize Louisville as a convention destination. 
Prior to joining the Louisville team, Fong served as vice president of convention sales and services for the Greater Miami Convention and Visitors Bureau. She worked with the bureau for 21 years, serving in a variety of sales positions. Previously, she represented a variety of Miami hotels, including the Biltmore Hotel and several Marriott properties. Through her past career experiences, Fong has worked with many high-profile groups such as Bitcoin, the Democratic National Convention bid, Art Basel, the Miami International Boat Show and many national trade shows.
Her career in the hospitality industry began at her uncle's restaurant in Miami. "While attending college, I was an intern at a hotel and had the opportunity to cross train in different departments," said Fong, who has a Bachelor of Science in Hospitality Management and her MBA from Florida International University. "I worked as a sales assistant and quickly aspired to be a sales manager one day." 
In 2022, she was one of several recipients to be awarded a Momentum Award through Smart Meeting's Catalyst Awards. In April, the Louisville Business First recognized Fong as 20 People to Know in Tourism/Hospitality. 
Her industry involvement includes active participation in Meeting Professionals International, Professional Convention Management Association, International Association of Exhibitions and Events, American Society of Association Executives, Destinations International (DI) and Society of Independent Show Organizers. She is currently completing her Certified Destination Management Executive (CDME) from DI.
TSNN had a chance to sit down with this inspiring industry leader to get her thoughts about gender and racial parity in the exhibition and meetings industry, what important lessons she has learned during her more than two and a half decades in the hospitality industry and what advice she has for AAPI women in the events industry wishing to follow a leadership path. 
What would you like to share about your heritage and how it has shaped the leader you are today?
My Chinese heritage is rich with traditions and moral values, including respect, perseverance and resilience. Family and friends are priority. Those values shaped me as a person and as a leader.  
When did you get into convention sales management and what do you like most about it?
While I've worked in the destination marketing organization (DMO) space for more than two decades, I started as a convention sales manager and worked my way up. I enjoyed the entire sales process, loved engaging and used my creativity to win the business. It's gratifying to impress clients when they least expect it. You only have one chance to make the first impression. I provide my team with the support and resources they need to be successful. I'm happy to coach them and help them achieve their goals.  
What's one mantra you live by at work?
I do as I say.  
During your time at Louisville Tourism, what have been your most important lessons and biggest successes?  
So far, it's been an incredible experience. I'm most grateful for how the entire Louisville Tourism has welcomed me and the community has embraced me. I've learned to be a better listener and always keep people's best interests in mind when providing advice and guidance. Also, be kind to people, as the degrees of separation among us are very small. Being able to empower my team and help them win some key accounts, and to book some major meetings in Louisville due to my previous relationships are some of my biggest successes. Transferable networks are powerful, and the impact it has for our team and our community is invaluable.
While gender diversity in the leadership roles within the events industry is moving in a more equitable direction, what do you see as the biggest challenges of being an Asian American female leader at this time in our industry? 

 
Asian American women have had challenges advancing to leadership roles, and I hope that a greater focus on gender diversity and equality will help move the needle. Often, their capabilities are underestimated, and people think they lack the confidence in speaking up. There's still a lot of room for improvement for Asian American women to be included and be part of high-level boards. Those opportunities will help advance Asian American women to be seen, heard and supported.
Last October, you had the opportunity to share the stage at IMEX America with your daughter, Lia Cheung, a student at UNLV who is pursuing a degree in hospitality management. Tell us about this experience. 
It was very special to share the stage with her. I never had imagined that opportunity. Lia was poised, displayed confidence and eloquently answered all the questions.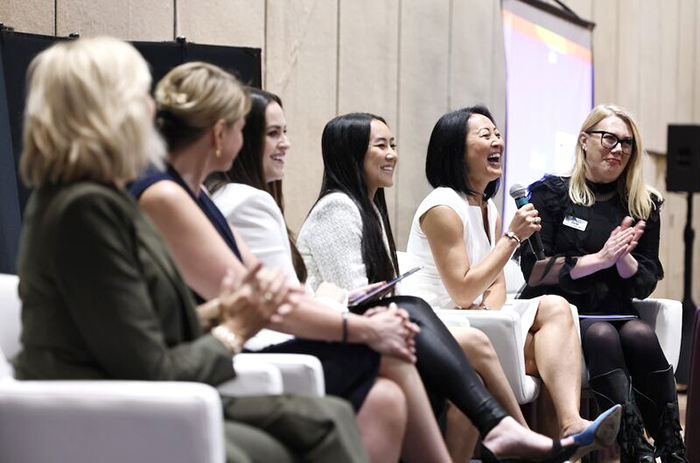 What advice would you give to AAPI women, like your daughter, in the events industry wishing to follow a leadership path?  

 
Build your personal brand and network by investing in continuing education and professional development. Seek mentors, get involved and volunteer in your community. 
Who are some AAPI females in the industry to watch — besides your daughter, of course?
A few females to watch are Kai Chen, assistant director of finance, 1 Hotels; Katie Ligon, executive assistant to CEO/president, Memphis Tourism; Lina Farrell, senior director, business development, Levy Canada; and Alyssa Yamauchi, senior product support analyst, Simpleview.
Who do you seek for advice and mentorship?
I'm fortunate to have a group of friends and industry colleagues with different backgrounds and expertise who continue to provide me with advice, support and guidance. My No. 1 mentor is my husband, Joe.  
What do you enjoy doing when you are not working?
I love to travel with my family, try new restaurants and enjoy being outdoors. Most recently, we welcomed a new member of our family, Beau, our Chow Chow dog. He has brought so much joy and happiness into our family. We love spending time with him.

Don't miss any event-related news: Sign up for our weekly e-newsletter HERE, listen to our latest podcast HERE and engage with us on Twitter, Facebook and LinkedIn!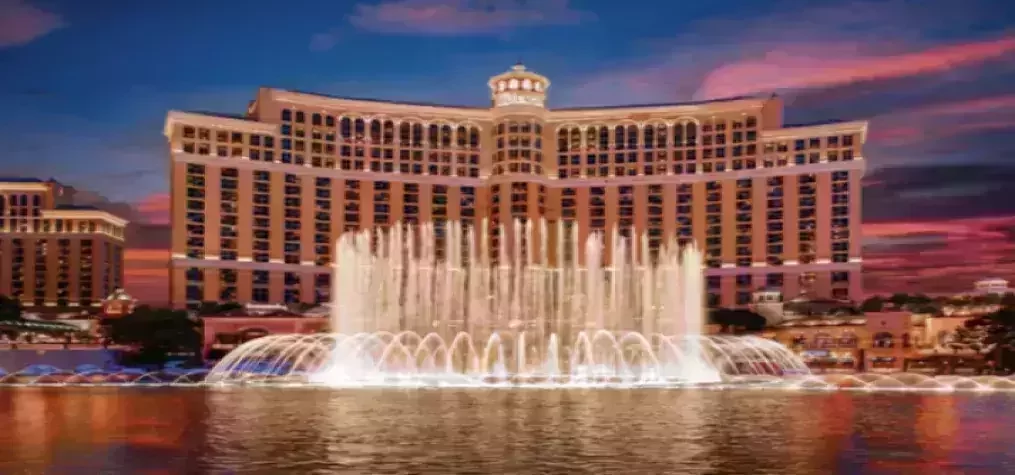 HERE, hosting responsible meetings and caring for our communities are top priorities. Through its 'Focused on What Matters: Embracing Humanity and Protecting the Planet' philosophy, MGM Resorts commits to creating a more sustainable future, while striving to make an impact in the lives of employees, guests, and the communities in which it operates. Water Stewardship Efforts MGM Resorts understands the importance of using water efficiently, especially in the desert destination of Las Vegas. Conserving water has always been part of the mission, but MGM Resorts has expanded its ambition into water stewardship. In 2022, MGM Resorts President and CEO Bill Hornbuckle signed the CEO Water Mandate—a UN Global Compact initiative mobilizing business leaders to advance water stewardship. MGM Resorts International was the first gaming company to take this important step. MGM Resorts replaced 200,000 square feet of real grass with drought-tolerant landscaping in Las Vegas. MGM Resorts pledges to reduce water withdrawal intensity by 33% by 2025 and by 35% by 2030. From 2007-2021, use of more than 5.6 billion gallons of water was avoided because of conservation efforts. Caring for One Another MGM Resorts' Food Donations Program collects and preserves unserved food from conventions held at MGM Resorts properties, then safely donates to food insecure people in the community. Since the program's launch in 2016, more than 3.7 million meals toward a 2025 goal of 5 million meals have been donated into the community. Donations include: Unserved perishable prepared foods from events Perishable unprepared food from MGM Resorts' kitchens Nonperishable food items from minibars and warehouses The collaboration with Southern Nevada's primary food bank, Three Square, has developed the infrastructure needed to safely collect, transport, and store food from MGM Resorts properties in Las Vegas, reducing food waste while serving the community. Fostering Diversity and Inclusion To MGM Resorts, a diverse and talented workforce is essential to success. By cultivating innovative strategies that consider multiple perspectives and viewpoints, the company creates an inclusive workplace culture that benefits its employees and community. MGM Resorts takes pride in being a welcoming home for veterans, individuals with disabilities, people from diverse backgrounds, LGBTQ+ community members, and more. This commitment to inclusion is reflected in the company's recruitment and hiring practices and its social responsibility initiatives. From the workplace to the community, MGM Resorts' commitment to diversity, equity and inclusion remains unwavering, and its efforts continue to create a more equitable and sustainable world for all. MGM Resorts understands its responsibility to contribute to the social and economic progress of the communities in which it operates. HERE, we embrace humanity.