3 Cutting-Edge Technologies to Leverage At Your Next Trade Show
November 21, 2019
As an event manager, your job is to ensure that the conferences and trade shows you run are as memorable as possible for attendees. What better way to achieve that than by leveraging some of the most advanced, cutting-edge event technologies on the market? Here are just a few to start. 
An executive dials into the office from his or her hotel room halfway around the world, inhabiting a remote-controlled device that allows them to move and interact as if they were there. An advisor on his or her way to an important meeting displays directions right in front of his eyes using a pair of augmented reality glasses. 
In many ways, it feels as though we're living in a science fiction novel. The examples above all exist — they are technologies that see widespread use across multiple industries today. And they all have a great deal of potential from an event management perspective. 
Artificial Intelligence and Automation
There's a lot of busywork that goes into running a successful conference: Managing registrations and ticket sales, sourcing venues, maintaining a social feed and setting up an event app, measuring your return on investment, controlling the flow of people and crowds, and collecting feedback. 
Traditionally, that was the sole domain of the event professional, and the source of endless stress. However, with advances in artificial intelligence come event management platforms that deal with logistics on your behalf. These tools provide a cost-effective means of saving time and energy, allowing you to redirect your focus to more important matters.
Augmented Reality
Everyone's buzzing about the potential of virtual reality as it pertains to event planning. I won't say it isn't promising, but a lot of people ignore the fact that augmented reality has just as much potential — possibly even more. 
Imagine a show floor where attendees, equipped with AR glasses, could engage with fully interactive digital displays; a venue that blends virtual and physical, with everything from AR games to enhanced product demonstrations; and the ability to provide on-demand information during keynotes, enable instant social sharing and a great deal more.
Telepresence
Not everyone has the time — or budget — to fly out to a trade show. Traditionally, that meant their attendance was restricted. They'd have to experience your events through live streams, or not at all. That's no longer the case.
Telepresence robots allow anyone to attend a show directly from the comfort of their home or office. Equipped with microphones, cameras, crash avoidance sensors and internal motors, these devices can be beamed into from anywhere in the world. They allow for easy, comfortable navigation of the show floor, and can even be used to attend and participate in keynotes.
It doesn't stop there. If you want to get really creative, you can hook your telepresence bots into a VR system for even greater immersion. There's also the potential to combine telepresence with AR, allowing attendees to remotely and digitally interact with a wide variety of things on your show floor. 
One thing that's worth mentioning is that these devices carry pretty hefty price tags. They also require a significant investment in Wi-Fi infrastructure to ensure reliable connectivity. As such, for the near future, they're probably best used for VIPs. 
There are many more innovative tools and technologies out there that you can use to enrich your trade shows. This is just a springboard for your future efforts.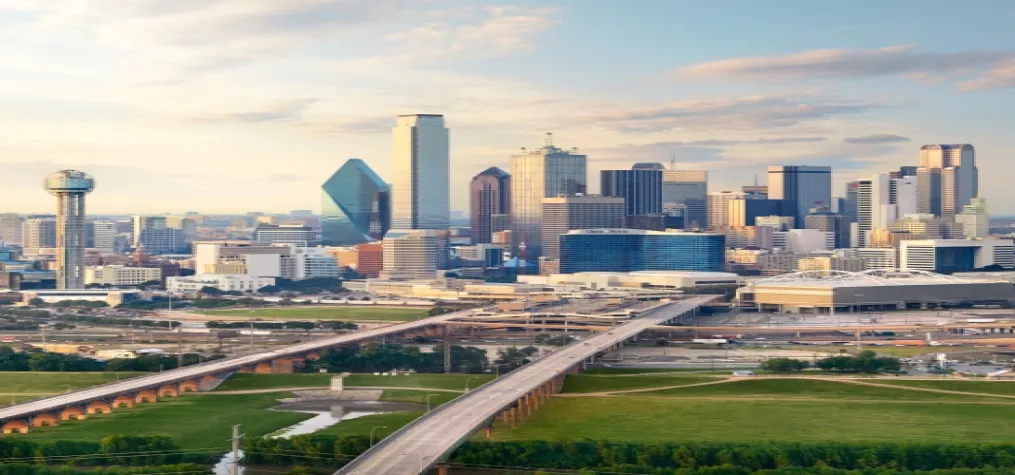 Dallas already boasts 35,000 hotel rooms, award-winning global cuisine, and a walkable downtown. But we are just getting started. Visit Dallas is thrilled to announce that the city of Dallas is doubling down with a massive new convention center and entertainment district. Featuring 800,000 square feet of exhibit area, 260,000 square feet of meeting rooms, and 170,000 square feet of ballroom. The center will connect business travelers with dining and shopping options in the popular Cedars District means more places to get down to business, and even more ways to unwind. "Dallas is already a great meetings and conventions destination, with the accessibility of two major airports, affordable labor, and an outstanding hotel product," said D. Bradley Kent, Visit Dallas senior vice president and chief sales officer. "The new center and Convention Center District will enhance Dallas' competitive position and are exactly what our customers' need and have been asking for." What's New – AT&T Discovery District Located in the heart of Downtown Dallas, this new district on the AT&T corporate campus is tailor-made for groups of all sizes. It boasts a multi-sensory experience, including outdoor event space, the AT&T Theater, and multiple dining outlets including JAXON Beer Garden and The Exchange, a bustling food hall. Hotels Coming Soon Names like the JW Marriott (Downtown), lnterContinental Dallas (Uptown), and Hotel Swexan (Uptown) are adding luxury amenities and bountiful event spaces. The projects will debut in 2023 and beyond. JW Marriott This new, 15-story, 283-room hotel will open in the heart of the city's downtown Arts District this year. The property features a 25,000-square-foot grand ballroom, as well as a spa, restaurant, lobby bar, fitness center, and a rooftop pool deck and bar. InterContinental Dallas  Located in Cityplace Tower in Uptown, InterContinental Dallas will feature sweeping panoramic views of the Dallas skyline. Guests will enjoy spacious, high-end rooms and amenities, including more than 21,000 square feet of event space.   Hotel Swexan Hotel Swexan, a new, 22-story luxury property, is rising in Uptown's Harwood District and will make its mark on the Dallas skyline. Opening this year, it is a sculptural building with cantilevered upper floors, as well as a 75-foot rooftop infinity-edge swimming pool and a hidden underground lounge.