3 Rules to Set for Trade Show Booth Staffers
March 27, 2014
Unlike most other forms of marketing, exhibiting at a trade show gives businesses the invaluable opportunity to have face-to-face interactions with prospects. Exhibitors need to develop their event plan with this unique advantage in mind.
If booth staffers are highly skilled and well-trained, they could be able to develop key business relationships and build strong lead capture lists. To maximize the chances of those outcomes, exhibitors should establish these three ground rules for their trade show staff members:
1) Don't let staff member's text
Mobile devices can be excellent trade show tools. Exhibitors that use mobile trade show apps make their lead generation processes much simpler and better organized. However, staff managers should make sure that booth staffers are using their phones for trade show purposes, not personal ones. As EventSpeak recently pointed out, booth staffers who are glued to their smartphones or tablets during the conference often come off as disinterested and rude. If attendees see staff member's texting, they may decide to pass on that exhibit and move on to one with more engaging booth staffers.
2) Stay energetic at all times
Staff members should strive to remain highly enthusiastic throughout the event. By the end of the trade show, booth staffers may be exhausted from hours of standing around on the floor. This is when staff managers should encourage them to stay energetic.
One helpful way to keep booth staffers lively is to have them engaged in games or activities with attendees. Not only will this make things more exciting for booth staffers, it will give attendees a more memorable experience.
3) Stick to a plan
Exhibitors should have an event checklist planned for every trade show that outlines specific objectives for booth staffers. Whether exhibitors want sales orders, qualified leads or increased product awareness, they should be sure that staff members stick to a focused strategy and meet their benchmarks.
For more useful exhibitor info, download, the 7 Deadly Sins of Tradeshow Exhibiting (And How to Avoid Them).
Link urls:
http://eventspeak.com/prepare-booth-staffers-trade-show/
http://offers.bartizan.com/7-deadly-sins-tradeshow-exhibitin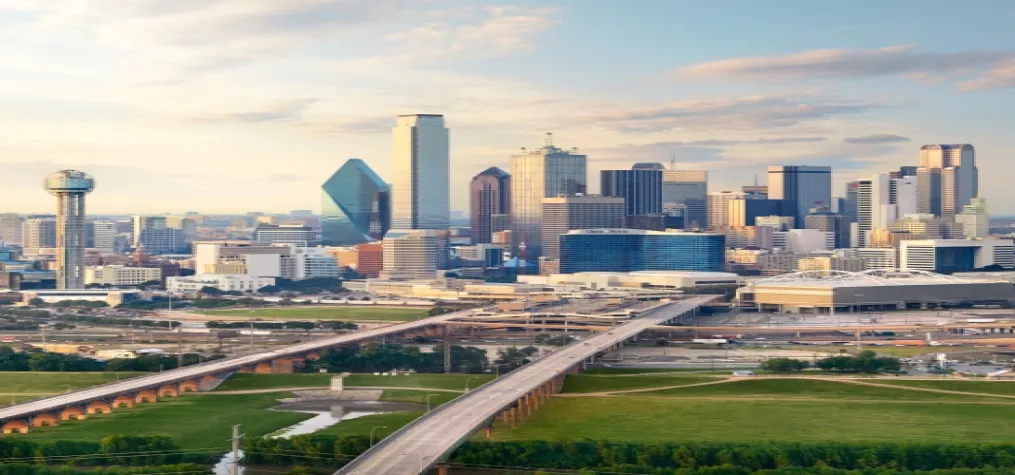 Dallas already boasts 35,000 hotel rooms, award-winning global cuisine, and a walkable downtown. But we are just getting started. Visit Dallas is thrilled to announce that the city of Dallas is doubling down with a massive new convention center and entertainment district. Featuring 800,000 square feet of exhibit area, 260,000 square feet of meeting rooms, and 170,000 square feet of ballroom. The center will connect business travelers with dining and shopping options in the popular Cedars District means more places to get down to business, and even more ways to unwind. "Dallas is already a great meetings and conventions destination, with the accessibility of two major airports, affordable labor, and an outstanding hotel product," said D. Bradley Kent, Visit Dallas senior vice president and chief sales officer. "The new center and Convention Center District will enhance Dallas' competitive position and are exactly what our customers' need and have been asking for." What's New – AT&T Discovery District Located in the heart of Downtown Dallas, this new district on the AT&T corporate campus is tailor-made for groups of all sizes. It boasts a multi-sensory experience, including outdoor event space, the AT&T Theater, and multiple dining outlets including JAXON Beer Garden and The Exchange, a bustling food hall. Hotels Coming Soon Names like the JW Marriott (Downtown), lnterContinental Dallas (Uptown), and Hotel Swexan (Uptown) are adding luxury amenities and bountiful event spaces. The projects will debut in 2023 and beyond. JW Marriott This new, 15-story, 283-room hotel will open in the heart of the city's downtown Arts District this year. The property features a 25,000-square-foot grand ballroom, as well as a spa, restaurant, lobby bar, fitness center, and a rooftop pool deck and bar. InterContinental Dallas  Located in Cityplace Tower in Uptown, InterContinental Dallas will feature sweeping panoramic views of the Dallas skyline. Guests will enjoy spacious, high-end rooms and amenities, including more than 21,000 square feet of event space.   Hotel Swexan Hotel Swexan, a new, 22-story luxury property, is rising in Uptown's Harwood District and will make its mark on the Dallas skyline. Opening this year, it is a sculptural building with cantilevered upper floors, as well as a 75-foot rooftop infinity-edge swimming pool and a hidden underground lounge.