Global Exhibitions Day Is Almost Here: Are You Ready?
June 7, 2016
The first-ever Global Exhibitions Day is right around the corner.
This new event was inspired by Exhibitions Day, now in its third year, in which industry members meet with legislators in Washington, D.C., to advocate for events and exhibitions industry. The idea was so powerful that organizations representing the international trade show and exhibitions industry came together to take things a step further with a Global Exhibitions Day, slated for June 8.
On that day, the Global Association of the Exhibition Industry will host an international meeting of the minds where achievements will be shared, new developments in the field will be revealed, and conversations surrounding the industry's future will be had.
At GES, we are excited to be involved! We'll have four sales leaders in Washington to meet with U.S. representatives to create the right awareness among lawmakers of how our industry positively affects their constituents' local economies.
GED16 is a community of events that come in all shapes and sizes, rather than one big blowout show in a centralized venue. After all, upward of 700,000 people directly work in the exhibitions industry — so it makes perfect sense to have the event be as accessible as possible to professionals across the globe. With so many unique opinions, innovations, and perspectives being shared, the event is bound to spark countless new ideas that will fuel the industry's future.
How can you get involved?
Social media and online communities are the primary drivers of Global Exhibitions Day. Twitter, Facebook, and LinkedIn are already abuzz with discussions, photos, live videos, and more. It's easy to get involved — just search the #GED16 and #ExhibitionsDay hashtags, and add your thoughts to ongoing discussions. Or, you could even plan your own event to stream in real time to the rest of the GED16 community. Also, consider spreading the word by retweeting and sharing our social media posts on the big day.
GED16 is a truly massive international occasion. From France to Mexico to India to Russia, the exhibitions industry is represented in all its glorious diversity. In Hong Kong, for example, a conference and gala dinner will be hosted by the Hong Kong Exhibition and Convention Industry Association. And in Germany, the UFI International Summer University is holding a three-day learning event that will bring top executives and young minds together.
GED16 is set to be an inspirational day for all members of the exhibitions industry, and it is likely to be the first of many of its kind. The event's organizers are alert to how this year's happenings are received, and they are ready to build upon those experiences for years to come.
Get ready to celebrate what is poised to be the biggest day of the year for the exhibitions industry — and don't forget to get involved! #GED16 and #ExhibitionsDay.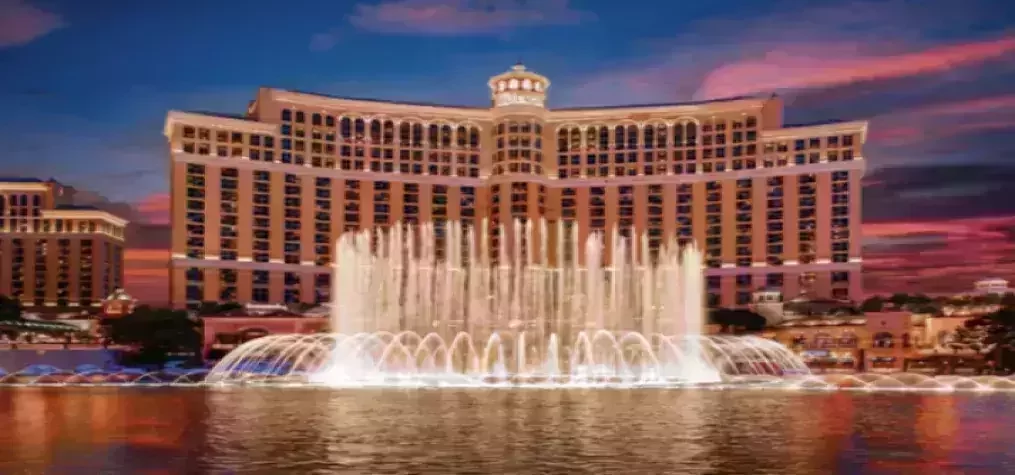 HERE, hosting responsible meetings and caring for our communities are top priorities. Through its 'Focused on What Matters: Embracing Humanity and Protecting the Planet' philosophy, MGM Resorts commits to creating a more sustainable future, while striving to make an impact in the lives of employees, guests, and the communities in which it operates. Water Stewardship Efforts MGM Resorts understands the importance of using water efficiently, especially in the desert destination of Las Vegas. Conserving water has always been part of the mission, but MGM Resorts has expanded its ambition into water stewardship. In 2022, MGM Resorts President and CEO Bill Hornbuckle signed the CEO Water Mandate—a UN Global Compact initiative mobilizing business leaders to advance water stewardship. MGM Resorts International was the first gaming company to take this important step. MGM Resorts replaced 200,000 square feet of real grass with drought-tolerant landscaping in Las Vegas. MGM Resorts pledges to reduce water withdrawal intensity by 33% by 2025 and by 35% by 2030. From 2007-2021, use of more than 5.6 billion gallons of water was avoided because of conservation efforts. Caring for One Another MGM Resorts' Food Donations Program collects and preserves unserved food from conventions held at MGM Resorts properties, then safely donates to food insecure people in the community. Since the program's launch in 2016, more than 3.7 million meals toward a 2025 goal of 5 million meals have been donated into the community. Donations include: Unserved perishable prepared foods from events Perishable unprepared food from MGM Resorts' kitchens Nonperishable food items from minibars and warehouses The collaboration with Southern Nevada's primary food bank, Three Square, has developed the infrastructure needed to safely collect, transport, and store food from MGM Resorts properties in Las Vegas, reducing food waste while serving the community. Fostering Diversity and Inclusion To MGM Resorts, a diverse and talented workforce is essential to success. By cultivating innovative strategies that consider multiple perspectives and viewpoints, the company creates an inclusive workplace culture that benefits its employees and community. MGM Resorts takes pride in being a welcoming home for veterans, individuals with disabilities, people from diverse backgrounds, LGBTQ+ community members, and more. This commitment to inclusion is reflected in the company's recruitment and hiring practices and its social responsibility initiatives. From the workplace to the community, MGM Resorts' commitment to diversity, equity and inclusion remains unwavering, and its efforts continue to create a more equitable and sustainable world for all. MGM Resorts understands its responsibility to contribute to the social and economic progress of the communities in which it operates. HERE, we embrace humanity.