How Exhibitors Can Maximize Trade Show Effectiveness and Address Risk Management
September 29, 2022
As consumers are venturing out to peruse goods and services in person again, many exhibiting companies are wondering about the future of trade shows. For roughly two years, trade shows could only occur virtually or were canceled completely, but as COVID-19 precautions have become more effective and widespread, it's fair to wonder if trade shows will make a solid comeback.
According to Bloomberg, 2021 trade show attendance topped out at 11.5 million compared to the 35.3 million reported in 2019. As consumers have felt safer leaving their homes, we believe that 2022 attendance numbers will be significantly higher than those in 2021. 
Companies that are suppliers to trade shows are reporting that they're busier than they've ever been. Attendees and companies alike are tired of being cooped up from the pandemic and are back to attending live shows. As long as they are seeing safety protocols being implemented, most are comfortable traveling and attending these events.
Comments like "there's nothing like seeing each other in person and having the time to catch up" are common. But people coming to exhibitions are serious about their investments­, so any opportunity to showcase products and services while keeping risk to a minimum is something your brand should explore.
Covering All Your Trade Show Bases

 
Your company likely has reworked its budget to move funds away from trade shows and toward avenues like social media and other marketing during the pandemic. But with trade shows on the rise again, you might be looking at how to participate while minimizing risk. Here are four suggestions. 
1. Consider virtual attendance in your trade show budget.
While some attendees are ready to throw themselves back into the hubbub of an in-person trade show, the virtual formats that were born out of necessity from the pandemic allowed a wider, interested audience to attend shows. 
Consumers who have social anxiety, are immunosuppressed or can't fit an in-person show into their schedule were suddenly able to meet companies and view their products and services through virtual shows. For complicated goods and services, consider creating a video demo walking a potential customer through the process. 
To create engagement online where food or drink would generally draw in an audience, replace that with a technology component like a photo op, animated GIF or augmented reality experience that could be enjoyed equally well in person as it would virtually. 
2. Invest in multiple trade

shows instead of just one.
Just like managing a financial stock portfolio, manage your risk by spreading your event and experiential budget across a larger number of events. You don't want all your eggs in a few large and expensive events.
More events allow you to measure and pivot to those that are performing better against your objectives. Plus, participating in more events will hopefully mean you are also increasing brand awareness.
3. Rent display items.
Rentals are the perfect choice for first-time exhibitors wanting to test the waters, or for smaller companies and startups on limited budgets. In the former's case, it's sometimes best to measure the ROI of an event category or specific event with a smaller budget before going all in. 
Rentals completely or mostly eliminate the need for storage spaces, reduce the use of raw materials to fabricate displays and utilize existing display kits that can be personalized inexpensively through custom graphics. 
Walls, floors, decking, furniture, seating, stanchions, kiosks, decorative materials, heavier equipment like generators and audiovisual, lighting and technological equipment can all be rented and returned. Companies can then determine how successful the trade show was for them before purchasing these display items for the future.
You could also work with your experiential fabrication agency to design a modular display. These can be easily re-configured into multiple sizes, footprints and layouts to fit into various spaces at different events, saving you the budget that would be spent creating several different displays.
4. Look into cancellation clauses.
A canceled event could mean the loss of your invested time and money to create an amazing booth. That's why event marketers should investigate cancellation clauses should the event not happen to determine how much of the exhibiting cost can be refunded, if any.
Look for important dates, such as when the event would need to be canceled by for a refund to be eligible and for when an event could be rescheduled. If you're renting equipment or booking flights and hotels, review the contract or company policy to see whether a refund or credit is possible as well as any dates for when a refund claim might need to be submitted.
Proper Planning
With the right preparations and safety measures, trade shows can become an invaluable part of your marketing strategy for 2022 and 2023. Use these strategies to secure your operations and ensure your company is ready to return to trade show floors effectively while lessening potential risk.
Don't miss any event-related news: Sign up for our weekly e-newsletter HERE, listen to our latest podcast HERE and engage with us on Twitter, Facebook, LinkedIn and Instagram!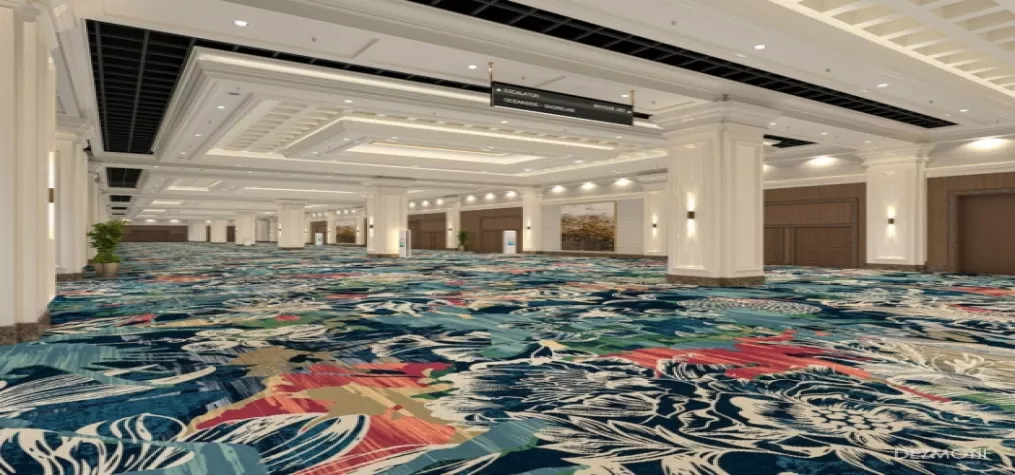 Here at Mandalay Bay, venues are inviting and innovative. As one of the most iconic names on the Las Vegas Strip, the Mandalay Bay Convention Center has recently undergone an exciting upgrade. This renowned venue now offers everything your business needs, with a refreshed convention space designed to inspire productivity and creativity, as well as an impressive selection of world-class restaurants and amenities. If you're searching for a venue that is both inviting and innovative, Mandalay Bay is the place to be. Mandalay Bay is committed to investing in a new wave of enhancements, not only in the convention space but also throughout the entire resort. With new restaurant openings and remodels, spectacular entertainment, and updated rooms, Mandalay Bay promises to deliver new and exciting experiences to its guests until 2024. To create a truly effective conference venue, Mandalay Bay has carefully considered what businesses require. The right technology, capacity, and inspiration are essential to take ideas to the next level. The refreshed Mandalay Bay Convention Center has been designed with your business in mind. Every room is equipped with newly-upgraded technology, enhancing our ability to support bandwidth demand and overall data capabilities. Additionally, the addition of 10 new digital walls provides bigger and more dynamic ways to display customized content messages. Mandalay Bay offers world-class conference space and service. The venue options range from ballrooms to ample pre-function spaces, catering to teams of any size while accommodating multiple large groups simultaneously. Our certified planners work collaboratively with you to understand your specific event requirements, anticipating your business needs and offering the best-fit solutions. In addition to providing exceptional conference facilities, Mandalay Bay is also dedicated to sustainability. We strive to give our guests an unforgettable experience while minimizing our impact on the environment. As part of our sustainable energy efforts, you'll find refillable water stations throughout the property, eliminating the need for single-use plastic bottles and reducing unnecessary plastic usage. Mandalay Bay is proud to offer an upgraded and enhanced experience for businesses seeking a venue that combines innovation, convenience, and sustainability. Whether you're hosting a conference, meeting, or other business event, Mandalay Bay's refreshed convention space, world-class service, and commitment to sustainability make it the ideal choice. Come and discover the new wave of experiences awaiting you at Mandalay Bay on the Las Vegas Strip. Wherever your organization is going, getting there starts with being here.